Topic: Roy Herron
A column by State Senator Roy Herron on the requirement that Tennessee residents display a state approved Photo ID before being allowed to cast their ballot in Tennessee elections.
When my 94-year-old mother Mary was born, women were not allowed to vote. But then Tennessee ratified the 19th Amendment, and for seven decades Mother has voted faithfully. This year, my Republican colleagues in the legislature took away that right when they made it harder for her — and as many as 675,000 other Tennesseans — to continue to vote.
Ironically, legislators from the party that supposedly favors less government and more privacy passed a law requiring my mother to obtain a "big-government" photo identity card in order to vote. When the law goes into effect with the March 2012 presidential primary elections, poll workers will no longer accept her voter registration card as sufficient proof of identity. «Read the rest of this article»
Written by State Senator Roy Herron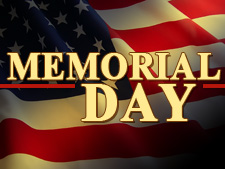 Dad got to England in July of 1944.  Soon after he landed, he was on a landing craft headed for Normandy.  As they crossed the English Channel, over the loudspeaker came the familiar voice of Roy Acuff singing, "The Great Speckled Bird."
Years later, Dad would remember that no son of the South, and few from anywhere else, had dry eyes as Acuff sang that Grand Ole Opry favorite and their thoughts returned to home.
They hit Omaha Beach and before long were fighting in the hedgerows. A few days into combat, Dad was wounded, but it could have been much worse. For thousands, it was.  So on he fought with his buddies, all part of the Ninth Infantry that famed war correspondent Ernie Pyle once called "a beautiful machine."
«Read the rest of this article»
Written by Rep. Roy Herron
Nashville, TN – Governor McWherter was our greatest governor during my lifetime, and I believe he was our greatest governor during Tennessee's lifetime. 
Governor McWherter led Tennessee to set records in the economy, job growth, education, building roads, criminal justice, healthcare, lowering taxes and debt.
When Representative Ned McWherter was elected governor, Roy Herron was elected to McWherter's House seat. When Governor McWherter was leaving office, Herron wrote the following column summarizing McWherter's accomplishments as Governor.  «Read the rest of this article»
Clarksville, TN – Across Tennessee yesterday, the  voters went to the polls to elect their representatives to variety of Federal, State, and Local offices. In Montgomery County voters cast ballots for the Tennessee Governor, Two congressional seats, three Tennessee House seats,  the Clarksville City Mayor, and half of the city council seats.
In the Federal and Tennessee Governor's Race, Republicans overwhelmingly won in Montgomery County; and across the state. Tennessee will likely be moving to to a deeper shade of red, as the strong Republican majority will control the upcoming redistricting process.
«Read the rest of this article»
The Clarksville-Montgomery County "League Of Voter Empowerment" (L.O.V.E.) is a voters club comprised of a group of local residents who meet monthly to discuss politics and the current state of governmental affairs.
This group of people, who are all active in the community in a variety of ways, formed to discuss issues that affect our community and possible solutions that might benefit the community as a whole. «Read the rest of this article»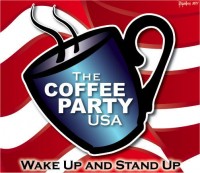 The Coffee Party of Clarksville, Tennessee working together with the Clarksville Branch of the NAACP, the Hispanic Organization for Progress & Education (HOPE), and the Korean American Association of Clarksville hosted a non-partisan Meet the Candidates Forum on Saturday October 9th 2010. Candidates running for Governor of TN, U.S. Congress, TN State House, Mayor for the City of Clarksville, & Clarksville City Council were invited to take part. Candidates from the Democratic Party, Republican Party, Green Party as well as Independent candidates for all of the elected positions were represented.
In all 30 candidates from as far away as Knoxville and Memphis addressed the crowd of over one hundred who were in attendance at G's Pancake House restaurant on Riverside Drive. An extra table had to be set up to hold all of their campaign materials.
«Read the rest of this article»
Candidate Highlights Faith at Open Meeting in Montgomery County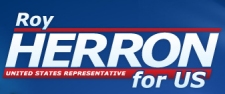 Dresden, TN – Congressional candidate Roy Herron will talk with citizens about the importance of faith and public service this week in Clarksville as a part of his God and Politics book tour.
Herron will host a public gathering at Austin Peay on September 29th, 2010 at 1:30pm. He will give away free copies of his book entitled God and Politics: How Can a Christian Be in Politics?
In the book, Herron shares how Biblical values have shaped America and tells why and how people of faith should help lead this country.
«Read the rest of this article»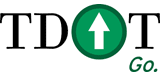 Nashville, TN – Tennessee Department of Transportation Commissioner Gerald Nicely joined state and local officials in Stewart County Friday to celebrate the completion of a widening project on State Route 76 (U.S. 79).
The $33 million project widened a 4.6 mile section of the roadway in Dover, joining a previously reconstructed stretch of State Route 76. «Read the rest of this article»
Brett Ramsey, Democratic Candidate for State House District 68, has scheduled a fund-raising dinner for this Tuesday, August 24th from 5:00pm till 7:00pm at the Kiwanis Clubhouse located at 1601 Old Russellville Pike in Clarksville. Tickets are $50.00. Representative John Tanner will be on hand for a meet and greet opportunity. Please take some time to attend and thank Rep. Tanner for years of service, and encourage Brett in what may be the start of a long career of public service.
Tickets to the dinner will be available at the door, or online at via Act Blue
«Read the rest of this article»
Roy Herron, the Democratic Candidate for the 8th Congressional District launched his campaign in Montgomery County Tennessee by making it a stop on his Cuttin' Waste & Creatin' Jobs Tour. The event was held at F&M Bank were he was introduced by Bank President Sammy Stuard. Herron is being opposed by Republican Stephen Fincher.
Herron arrived for the campaign event in his Red Ford F-150 pickup truck which has over 400,000 miles on it. He uses the truck as an analogy for stopping wasteful government spending, one of the focal points for his campaign.
«Read the rest of this article»