Topic: Scientists
Written by Alan Buis
NASA's Jet Propulsion Laboratory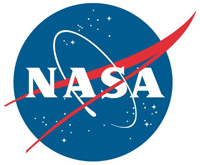 Pasadena, CA – A team of scientists from Sapienza University in Rome, Italy, and NASA's Jet Propulsion Laboratory in Pasadena, California, has developed a new approach to assist in the ongoing development of timely tsunami detection systems, based upon measurements of how tsunamis disturb a part of Earth's atmosphere.
The new approach, called Variometric Approach for Real-time Ionosphere Observation, or VARION, uses observations from GPS and other global navigation satellite systems (GNSS) to detect, in real time, disturbances in Earth's ionosphere associated with a tsunami.
The ionosphere is the layer of Earth's atmosphere located from about 50 to 621 miles (80 to 1,000 kilometers) above Earth's surface. It is ionized by solar and cosmic radiation and is best known for the aurora borealis (northern lights) and aurora australis (southern lights).
«Read the rest of this article»
NASA Headquarters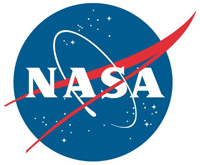 Washington, D.C. – NASA's New Horizons mission has answered one of the most basic questions about Pluto—its size.
Mission scientists have found Pluto to be 1,473 miles (2,370 kilometers) in diameter, somewhat larger than many prior estimates. Images acquired with the Long Range Reconnaissance Imager (LORRI) were used to make this determination. This result confirms what was already suspected: Pluto is larger than all other known solar system objects beyond the orbit of Neptune.
«Read the rest of this article»
Written by Steve Cole
NASA Headquarters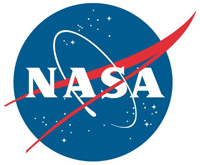 Washington, D.C. – Droughts in the U.S. Southwest and Central Plains during the last half of this century could be drier and longer than drought conditions seen in those regions in the last 1,000 years, according to a new NASA study.
The study, published Thursday in the journal Science Advances, is based on projections from several climate models, including one sponsored by NASA. The research found continued increases in human-produced greenhouse gas emissions drives up the risk of severe droughts in these regions.
«Read the rest of this article»
Written by Tony Phillips
Science at NASA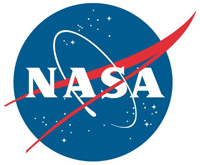 Washington, D.C. – Climate change is a global phenomenon, yet Earth scientists are keeping a wary eye on one place in particular–the Arctic.
"Polar regions are important for us to study right now," explains Tom Wagner of NASA's Earth Science Division in Washington DC. "They are changing rapidly."
One of the most visible of signs of warming is the retreat of Arctic sea ice. Every year, sea ice waxes and wanes in a normal response to the changing of seasons; the annual sea ice minimum occurs near the end of northern summer. Since the 1970s, researchers carefully watched to see if the rhythm of Arctic sea ice would respond to global warming.
«Read the rest of this article»
Written by Preston Dyches
NASA's Jet Propulsion Laboratory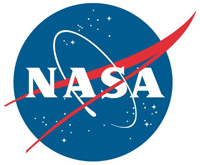 Pasadena, CA – NASA scientists using Earth-based radar have produced sharp views of a recently discovered asteroid as it slid silently past our planet. Captured on June 8th, 2014, the new views of the object designated "2014 HQ124" are some of the most detailed radar images of a near-Earth asteroid ever obtained.
The radar observations were led by scientists Marina Brozovic and Lance Benner of NASA's Jet Propulsion Laboratory, Pasadena, California. The JPL researchers worked closely with Michael Nolan, Patrick Taylor, Ellen Howell and Alessondra Springmann at Arecibo Observatory in Puerto Rico to plan and execute the observations.
«Read the rest of this article»
Written by Tony Phillips
Science at NASA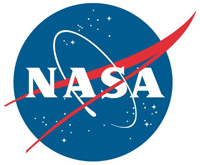 Washington, D.C. – Scientists using the Herschel space observatory have made the first definitive detection of water vapor on the largest and roundest object in the asteroid belt, dwarf planet Ceres.
"This is the first time water vapor has been unequivocally detected on Ceres or any other object in the asteroid belt and provides proof that Ceres has an icy surface and an atmosphere," said Michael Küppers of ESA in Spain, lead author of a paper in the journal Nature.
«Read the rest of this article»
Written by Tony Phillips
Science at NASA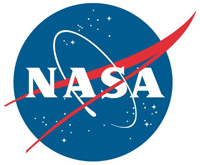 Washington, D.C. – What is the coldest place on Earth? It is a high ridge in Antarctica on the East Antarctic Plateau where temperatures in several hollows can dip below minus 133.6 degrees Fahrenheit (minus 92 degrees Celsius) on a clear winter night.
Scientists made the discovery while analyzing the most detailed global surface temperature maps to date, developed with data from remote sensing satellites including the new Landsat 8, a joint project of NASA and the U.S. Geological Survey (USGS).
«Read the rest of this article»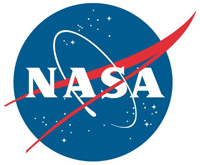 Pasadena, CA – NASA-funded lunar research has yielded evidence of water locked in mineral grains on the surface of the moon from an unknown source deep beneath the surface.
Using data from NASA's Moon Mineralogy Mapper (M3) instrument aboard the Indian Space Research Organization's Chandrayaan-1 spacecraft, scientists remotely detected magmatic water, or water that originates from deep within the moon's interior, on the surface of the moon.
«Read the rest of this article»