Topic: Silicon Valley CA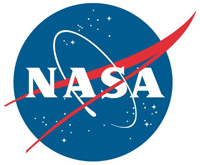 Pasadena, CA – An international team of astronomers using NASA's Transiting Exoplanet Survey Satellite (TESS) and retired Spitzer Space Telescope has reported what may be the first intact planet found closely orbiting a white dwarf, the dense leftover of a Sun-like star, only 40% larger than Earth.
The Jupiter-size object, called WD 1856 b, is about seven times larger than the white dwarf, named WD 1856+534. It circles this stellar cinder every 34 hours, more than 60 times faster than Mercury orbits our Sun.
«Read the rest of this article»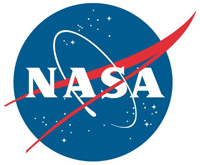 Huntsville, AL – As part of the Artemis program, NASA is returning astronauts to the Moon where we will prepare for human exploration of Mars. Additive manufacturing, or 3D printing, experts from NASA, industry, and academia are pioneering methods to print the rocket parts that could power those journeys.
NASA's Rapid Analysis and Manufacturing Propulsion Technology project, or RAMPT, is advancing development of an additive manufacturing technique to 3D print rocket engine parts using metal powder and lasers.
«Read the rest of this article»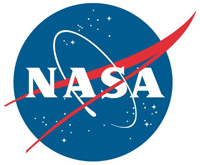 Silicon Valley, CA – As Carl Sagan famously said, "We're made of star stuff" — but how do stars distribute their essential "stuff" for life into space? NASA's telescope on an airplane, SOFIA, is finding some answers by watching pulsating stars as they expand and contract, almost like beating hearts.
The Stratospheric Observatory for Infrared Astronomy, SOFIA, examined several types of pulsating stars in our Milky Way galaxy, watching as some spewed carbon, a key ingredient of life as we know it, into interstellar space.
«Read the rest of this article»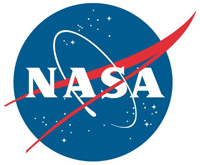 Greenbelt, MD – For the first time, NASA's planet-hunting Transiting Exoplanet Survey Satellite (TESS) watched a black hole tear apart a star in a cataclysmic phenomenon called a tidal disruption event. Follow-up observations by NASA's Neil Gehrels Swift Observatory and other facilities have produced the most detailed look yet at the early moments of one of these star-destroying occurrences.
"TESS data let us see exactly when this destructive event, named ASASSN-19bt, started to get brighter, which we've never been able to do before," said Thomas Holoien, a Carnegie Fellow at the Carnegie Observatories in Pasadena, California.
«Read the rest of this article»
NASA Scientists test out new methods of discovering life in California lava tubes that could one day be used on other worlds.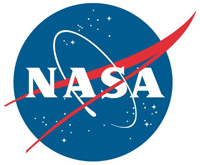 Silicon Valley, CA – NASA says imagine descending into a cave carved out by lava to work alongside a rover about the size of Spirit and Opportunity on Mars, watching the pristine wilderness of a national park transition into tall pillars and stalactites, all in a search for subterranean microbes.
That was a typical day for NASA's Biologic and Resource Analog Investigations in Low Light Environments project, also known as BRAILLE, while on deployment. Operated out of NASA's Ames Research Center in Silicon Valley, the BRAILLE team is developing the capability to detect life on the walls of volcanic caves from afar.
«Read the rest of this article»
Written by Francis Reddy
NASA's Goddard Space Flight Center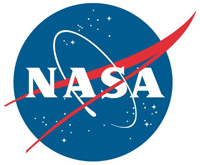 Greenbelt, MD – An international team of scientists studying what amounts to a computer-simulated "pulsar in a box" are gaining a more detailed understanding of the complex, high-energy environment around spinning neutron stars, also called pulsars.
The model traces the paths of charged particles in magnetic and electric fields near the neutron star, revealing behaviors that may help explain how pulsars emit gamma-ray and radio pulses with ultraprecise timing.
«Read the rest of this article»
NASA's Jet Propulsion Laboratory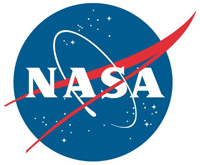 Pasadena, CA – In the darkest and coldest parts of its polar regions, a team of NASA scientists has directly observed definitive evidence of water ice on the Moon's surface. These ice deposits are patchily distributed and could possibly be ancient. At the southern pole, most of the ice is concentrated at lunar craters, while the northern pole's ice is more widely, but sparsely spread.
A team of scientists, led by Shuai Li of the University of Hawaii and Brown University and including Richard Elphic from NASA's Ames Research Center in California's Silicon Valley, used data from NASA's Moon Mineralogy Mapper (M3) instrument to identify three specific signatures that definitively prove there is water ice at the surface of the Moon.
«Read the rest of this article»
NASA's Jet Propulsion Laboratory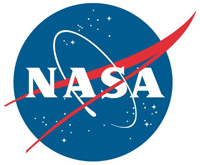 Pasadena, CA – Imagine a place where the weather forecast is always the same: scorching temperatures, relentlessly sunny, and with absolutely zero chance of rain. This hellish scenario exists on the permanent daysides of a type of planet found outside our solar system dubbed an "ultrahot Jupiter." These worlds orbit extremely close to their stars, with one side of the planet permanently facing the star.
What has puzzled scientists is why water vapor appears to be missing from the toasty worlds' atmospheres, when it is abundant in similar but slightly cooler planets. Observations of ultrahot Jupiters by NASA's Spitzer and Hubble space telescopes, combined with computer simulations, have served as a springboard for a new theoretical study that may have solved this mystery.
«Read the rest of this article»
NASA's Ames Research Center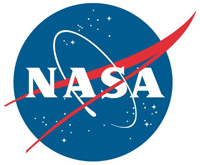 Silicon Valley, CA – Earlier this week, NASA's Kepler team received an indication that the spacecraft fuel tank is running very low. NASA has placed the spacecraft in a hibernation-like state in preparation to download the science data collected in its latest observation campaign. Once the data has been downloaded, the expectation is to start observations for the next campaign with any remaining fuel.
Since May 12th, Kepler has been on its 18th observation campaign, staring at a patch of sky towards the constellation of Cancer it previously studied in 2015.
«Read the rest of this article»
NASA's Jet Propulsion Laboratory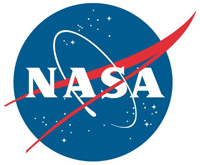 Pasadena, CA – In the last decade, we have discovered thousands of planets outside our solar system and have learned that rocky, temperate worlds are numerous in our galaxy. The next step will involve asking even bigger questions. Could some of these planets host life? And if so, will we be able to recognize life elsewhere if we see it?
A group of leading researchers in astronomy, biology and geology has come together under NASA's Nexus for Exoplanet System Science, or NExSS, to take stock of our knowledge in the search for life on distant planets and to lay the groundwork for moving the related sciences forward.
«Read the rest of this article»