Topic: Small Magellanic Cloud
NASA Marshall Space Flight Center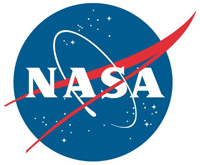 Huntsville, AL – Astronomers have discovered a special kind of neutron star for the first time outside of the Milky Way galaxy, using data from NASA's Chandra X-ray Observatory and the European Southern Observatory's Very Large Telescope (VLT) in Chile.
Neutron stars are the ultra dense cores of massive stars that collapse and undergo a supernova explosion. This newly identified neutron star is a rare variety that has both a low magnetic field and no stellar companion.
The neutron star is located within the remains of a supernova – known as 1E 0102.2-7219 (E0102 for short) – in the Small Magellanic Cloud, located 200,000 light years from Earth.
«Read the rest of this article»
Written by Laurie Cantillo / Dwayne Brown
NASA Headquarters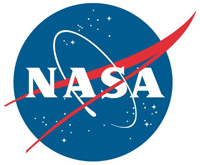 Washington, D.C. – An intensive survey deep into the universe by NASA's Hubble and Spitzer space telescopes has yielded the proverbial needle-in-a-haystack: the farthest galaxy yet seen in an image that has been stretched and amplified by a phenomenon called gravitational lensing.
The embryonic galaxy named SPT0615-JD existed when the universe was just 500 million years old. Though a few other primitive galaxies have been seen at this early epoch, they have essentially all looked like red dots, given their small size and tremendous distances. However, in this case, the gravitational field of a massive foreground galaxy cluster not only amplified the light from the background galaxy but also smeared the image of it into an arc (about 2 arcseconds long).
«Read the rest of this article»
Written by Nicholas A. Veronico
NASA Ames Research Center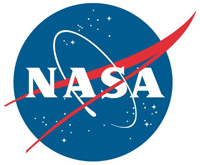 Moffett Field, CA – NASA's Stratospheric Observatory for Infrared Astronomy, SOFIA, is preparing for its 2018 observing campaign, which will include observations of celestial magnetic fields, star-forming regions, comets, Saturn's giant moon Titan and more.
This will be the fourth year of full operations for SOFIA, with observations planned between February 2018 and January 2019. Research flights will be conducted primarily from SOFIA's home base at NASA's Armstrong Flight Research Center.
«Read the rest of this article»
Written by Francis Reddy
NASA's Goddard Space Flight Center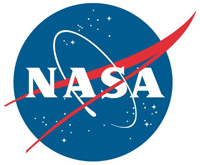 Greenbelt, MD – Dark matter, the mysterious substance that constitutes most of the material universe, remains as elusive as ever. Although experiments on the ground and in space have yet to find a trace of dark matter, the results are helping scientists rule out some of the many theoretical possibilities.
Three studies published earlier this year, using six or more years of data from NASA's Fermi Gamma-ray Space Telescope, have broadened the mission's dark matter hunt using some novel approaches.
«Read the rest of this article»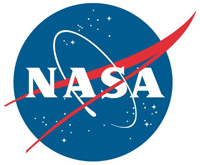 Pasadena, CA – NASA has decommissioned its Galaxy Evolution Explorer after a decade of operations in which the venerable space telescope used its ultraviolet vision to study hundreds of millions of galaxies across 10 billion years of cosmic time.
"GALEX is a remarkable accomplishment," said Jeff Hayes, NASA's GALEX program executive in Washington. "This small Explorer mission has mapped and studied galaxies in the ultraviolet, light we cannot see with our own eyes, across most of the sky."
«Read the rest of this article»
NASA's Goddard Space Flight Center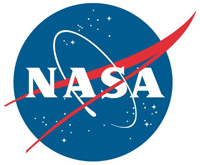 Greenbelt, MD – Globular clusters are roughly spherical collections of extremely old stars, and around 150 of them are scattered around our galaxy. Hubble is one of the best telescopes for studying these, as its extremely high resolution lets astronomers see individual stars, even in the crowded core.
The clusters all look very similar, and in Hubble's images it can be quite hard to tell them apart – and they all look much like NGC 411, pictured below.
«Read the rest of this article»
NASA's Goddard Space Flight Center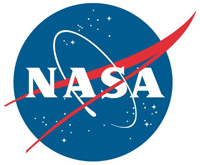 Greenbelt, MD – Several million young stars are vying for attention in a new NASA Hubble Space Telescope image of a raucous stellar breeding ground in 30 Doradus, a star-forming complex located in the heart of the Tarantula nebula.
The new image comprises one of the largest mosaics ever assembled from Hubble photos and includes observations taken by Hubble's Wide Field Camera 3 and Advanced Camera for Surveys. NASA and the Space Telescope Science Institute (STScI) in Baltimore released the image today in celebration of Hubble's 22nd anniversary.
«Read the rest of this article»
Written by Whitney Clavin
NASA's Jet Propulsion Laboratory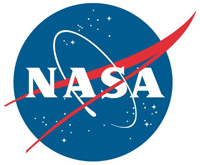 Pasadena, CA – Astronomers using data from NASA's Spitzer Space Telescope have, for the first time, discovered buckyballs in a solid form in space. Prior to this discovery, the microscopic carbon spheres had been found only in gas form in the cosmos.
Formally named buckministerfullerene, buckyballs are named after their resemblance to the late architect Buckminster Fuller's geodesic domes. They are made up of 60 carbon atoms arranged into a hollow sphere, like a soccer ball. Their unusual structure makes them ideal candidates for electrical and chemical applications on Earth, including superconducting materials, medicines, water purification and armor.
«Read the rest of this article»
Written by Whitney Clavin
NASA's Jet Propulsion Laboratory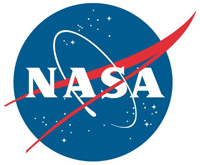 Pasadena, CA – The cold dust that builds blazing stars is revealed in new images that combine observations from the Herschel Space Observatory, a European Space Agency-led mission with important NASA contributions; and NASA's Spitzer Space Telescope. The new images map the dust in the galaxies known as the Large and Small Magellanic Clouds, two of the closest neighbors to our own Milky Way galaxy.
The Large Magellanic Cloud looks like a fiery, circular explosion in the combined Herschel-Spitzer infrared data. Ribbons of dust ripple through the galaxy, with significant fields of star formation noticeable in the center, center-left and top right (the brightest center-left region is called 30 Doradus, or the Tarantula Nebula, for its appearance in visible light). The Small Magellanic Cloud has a much more irregular shape. A stream of dust extends to the left in this image, known as the galaxy's "wing," and a bar of star formation appears on the right.
«Read the rest of this article»