Topic: Space Telescope Institute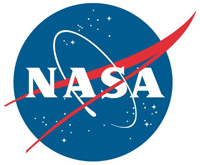 Greenbelt, MD – A planet in an unlikely orbit around a double star 336 light-years away may offer a clue to a mystery much closer to home: a hypothesized, distant body in our solar system dubbed "Planet Nine."
This is the first time that astronomers have been able to measure the motion of a massive Jupiter-like planet that is orbiting very far away from its host stars and visible debris disk. This disk is similar to our Kuiper Belt of small, icy bodies beyond Neptune.
«Read the rest of this article»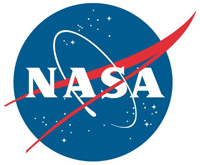 Greenbelt, MD – Astronomers have caught a rare look at a rapidly fading shroud of gas around an aging star. Archival data from NASA's Hubble Space Telescope reveal that the nebula Hen 3-1357, nicknamed the Stingray nebula, has faded precipitously over just the past two decades. Witnessing such a swift rate of change in a planetary nebula is exceeding rare, say researchers.
Images captured by Hubble in 2016, when compared to Hubble images taken in 1996, show a nebula that has drastically dimmed in brightness and changed shape.
«Read the rest of this article»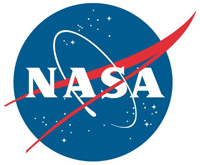 Greenbelt, MD – NASA is celebrating the Hubble Space Telescope's 30 years of unlocking the beauty and mystery of space by unveiling a stunning new portrait of a firestorm of starbirth in a neighboring galaxy.
In this Hubble portrait, the giant red nebula (NGC 2014) and its smaller blue neighbor (NGC 2020) are part of a vast star-forming region in the Large Magellanic Cloud, a satellite galaxy of the Milky Way, located 163,000 light-years away. The image is nicknamed the "Cosmic Reef," because it resembles an undersea world.
«Read the rest of this article»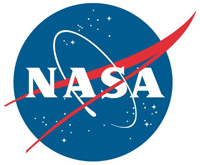 Greenbelt, MD – NASA's Wide Field Infrared Survey Telescope (WFIRST) will search for planets outside our solar system toward the center of our Milky Way galaxy, where most stars are. Studying the properties of exoplanet worlds will help us understand what planetary systems throughout the galaxy are like and how planets form and evolve.
Combining WFIRST's findings with results from NASA's Kepler and Transiting Exoplanet Survey Satellite (TESS) missions will complete the first planet census that is sensitive to a wide range of planet masses and orbits, bringing us a step closer to discovering habitable Earth-like worlds beyond our own.
«Read the rest of this article»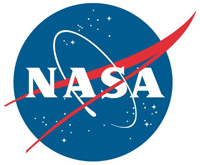 Greenbelt, MD – Astronomers and visualization specialists from NASA's Universe of Learning program have combined the visible, infrared and X-ray vision of NASA's Great Observatories to create a three-dimensional representation of the dynamic Crab Nebula, the tattered remains of an exploded star.
The multiwavelength computer graphics visualization is based on images from the NASA Chandra X-ray Observatory, the NASA Hubble Space Telescope and the NASA Spitzer Space Telescope.
«Read the rest of this article»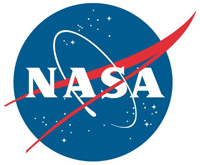 Pasadena, CA – Using NASA's Hubble Space Telescope and a new observing technique, astronomers have found that dark matter forms much smaller clumps than previously known. This result confirms one of the fundamental predictions of the widely accepted "cold dark matter" theory.
All galaxies, according to this theory, form and are embedded within clouds of dark matter. Dark matter itself consists of slow-moving, or "cold," particles that come together to form structures ranging from hundreds of thousands of times the mass of the Milky Way galaxy to clumps no more massive than the heft of a commercial airplane. (In this context, "cold" refers to the particles' speed.)
«Read the rest of this article»
Written by Laurie Cantillo / Dwayne Brown
NASA Headquarters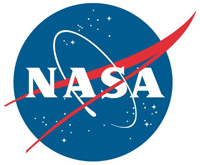 Washington, D.C. – An intensive survey deep into the universe by NASA's Hubble and Spitzer space telescopes has yielded the proverbial needle-in-a-haystack: the farthest galaxy yet seen in an image that has been stretched and amplified by a phenomenon called gravitational lensing.
The embryonic galaxy named SPT0615-JD existed when the universe was just 500 million years old. Though a few other primitive galaxies have been seen at this early epoch, they have essentially all looked like red dots, given their small size and tremendous distances. However, in this case, the gravitational field of a massive foreground galaxy cluster not only amplified the light from the background galaxy but also smeared the image of it into an arc (about 2 arcseconds long).
«Read the rest of this article»
Written by Elizabeth Landau
NASA's Jet Propulsion Laboratory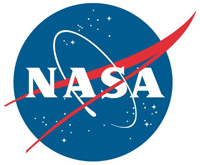 Pasadena, CA – Great balls of fire! NASA's Hubble Space Telescope has detected superhot blobs of gas, each twice as massive as the planet Mars, being ejected near a dying star.
The plasma balls are zooming so fast through space it would take only 30 minutes for them to travel from Earth to the moon. This stellar "cannon fire" has continued once every 8.5 years for at least the past 400 years, astronomers estimate.
The fireballs present a puzzle to astronomers, because the ejected material could not have been shot out by the host star, called V Hydrae.
«Read the rest of this article»
Written by Preston Dyches
NASA's Jet Propulsion Laboratory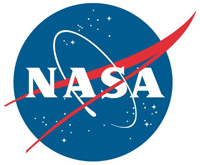 Pasadena, CA – Astronomers using NASA's Hubble Space Telescope have imaged what may be water vapor plumes erupting off the surface of Jupiter's moon Europa. This finding bolsters other Hubble observations suggesting the icy moon erupts with high altitude water vapor plumes.
The observation increases the possibility that missions to Europa may be able to sample Europa's ocean without having to drill through miles of ice.
"Europa's ocean is considered to be one of the most promising places that could potentially harbor life in the solar system," said Geoff Yoder, acting associate administrator for NASA's Science Mission Directorate in Washington. "These plumes, if they do indeed exist, may provide another way to sample Europa's subsurface."
«Read the rest of this article»
Written by Elizabeth Landau
NASA's Jet Propulsion Laboratory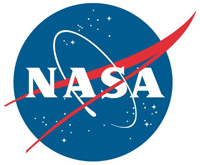 Pasadena, CA – Alone on the cosmic road, far from any known celestial object, a young, independent star is going through a tremendous growth spurt.
The unusual object, called CX330, was first detected as a source of X-ray light in 2009 by NASA's Chandra X-Ray Observatory while it was surveying the bulge in the central region of the Milky Way. Further observations indicated that this object was emitting optical light as well. With only these clues, scientists had no idea what this object was.
«Read the rest of this article»