Topic: Space Telescope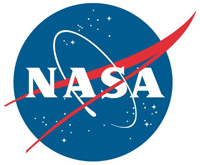 Greenbelt, MD – Taking advantage of a total lunar eclipse, astronomers using NASA's Hubble Space Telescope have detected Earth's own brand of sunscreen – ozone – in our atmosphere. This method simulates how astronomers and astrobiology researchers will search for evidence of life beyond Earth by observing potential "biosignatures" on exoplanets (planets around other stars).
Hubble did not look at Earth directly. Instead, the astronomers used the Moon as a mirror to reflect sunlight, which had passed through Earth's atmosphere, and then reflected back towards Hubble.
«Read the rest of this article»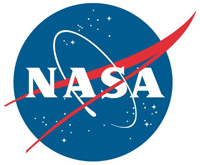 Washington, D.C. – NASA says one of the brightest and most massive star-forming regions in our galaxy, the Omega or Swan Nebula, came to resemble the shape resembling a swan's neck we see today only relatively recently.
New observations reveal that its regions formed separately over multiple eras of star birth. The new image from the Stratospheric Observatory for Infrared Astronomy, or SOFIA, is helping scientists chronicle the history and evolution of this well-studied nebula.
"The present-day nebula holds the secrets that reveal its past; we just need to be able to uncover them," said Wanggi Lim, a Universities Space Research Association scientist at the SOFIA Science Center at NASA's Ames Research Center in California's Silicon Valley.
«Read the rest of this article»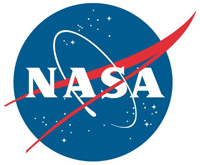 Pasadena, CA – NASA says astronomers have spotted three giant black holes within a titanic collision of three galaxies. The unusual system was captured by several observatories, including three NASA space telescopes.
"We were only looking for pairs of black holes at the time, and yet, through our selection technique, we stumbled upon this amazing system," said Ryan Pfeifle of George Mason University in Fairfax, Virginia, the first author of a new paper in The Astrophysical Journal describing these results. "This is the strongest evidence yet found for such a triple system of actively feeding supermassive black holes."
«Read the rest of this article»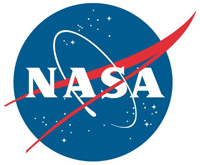 Pasadena, CA – For the first time, two NASA space telescopes have worked together to identify the detailed chemical "fingerprint" of a planet between the sizes of Earth and Neptune. No planets like this can be found in our own solar system, but they are common around other stars.
The planet, Gliese 3470 b (also known as GJ 3470 b), may be a cross between Earth and Neptune, with a large rocky core buried under a deep, crushing hydrogen-and-helium atmosphere. Weighing in at 12.6 Earth masses, the planet is more massive than Earth but less massive than Neptune (which is more than 17 Earth masses).
«Read the rest of this article»
NASA Jet Propulsion Laboratory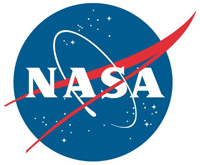 Pasadena, CA – An adolescent star in the midst of a dramatic growth phase has been observed with the help of two NASA space telescopes. The youngster belongs to a class of stars that gain mass when matter swirling around the star falls onto its surface.
The in-falling matter causes the star to appear about 100 times brighter. Astronomers have found only 25 stars in this class, and only about half of those have been observed during an outburst.
«Read the rest of this article»
Written by Felicia Chou
NASA Headquarters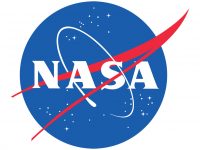 Washington, D.C. – NASA has selected a science mission that will allow astronomers to explore, for the first time, the hidden details of some of the most extreme and exotic astronomical objects, such as stellar and supermassive black holes, neutron stars and pulsars.
Objects such as black holes can heat surrounding gases to more than a million degrees. The high-energy X-ray radiation from this gas can be polarized – vibrating in a particular direction.
«Read the rest of this article»
NASA Headquarters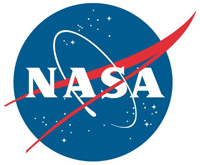 Washington, D.C. – Humanity's great leap into the space between the stars has, in a sense, already begun. NASA's Voyager 1 probe broke through the sun's magnetic bubble to touch the interstellar wind. Voyager 2 isn't far behind. New Horizons shot past Pluto on its way to encounters with more distant dwarf worlds, the rubble at the solar system's edge.
Closer to home, we're working on techniques to help us cross greater distances. Astronauts feast on romaine lettuce grown aboard the International Space Station, perhaps a preview of future banquets en route to Mars, or to deep space.
«Read the rest of this article»
Written by DC Agle
NASA's Jet Propulsion Laboratory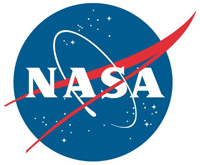 Pasadena, CA – The NEOWISE mission hunts for near-Earth objects (NEOs) using the Wide-field Infrared Survey Explorer (WISE) spacecraft. Funded by NASA's NEO Observations Program, the NEOWISE mission uses images taken by the spacecraft to look for asteroids and comets, providing a rich source of measurements of solar system objects at infrared wavelengths.
These measurements include wavelengths that are difficult or impossible to detect directly from the ground.
NEOWISE is one of 54 ongoing projects supported by the NEO Observations Program in fiscal year 2015. NASA-funded survey projects have found 98 percent of the known catalogue of more than 13,000 NEOs. NASA-funded surveys are currently finding NEOs at a rate of about 1,500 per year.
«Read the rest of this article»
Written by Elizabeth Landau
NASA's Jet Propulsion Laboratory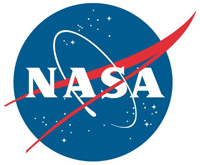 Pasadena, CA – What does glitter have to do with finding stars and planets outside our solar system? Space telescopes may one day make use of glitter-like materials to help take images of new worlds, according to researchers at NASA's Jet Propulsion Laboratory in Pasadena, California.
Standard telescopes use solid mirrors to image far-away objects. But the large, complex mirrors needed for astronomy can be quite expensive and difficult to construct. Their size and weight also add to the challenges of launching a space telescope in the first place.
«Read the rest of this article»
Written by Whitney Clavin
NASA's Jet Propulsion Laboratory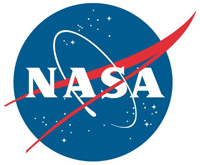 Pasadena, CA – NASA's Spitzer Space Telescope has teamed up with a telescope on the ground to find a remote gas planet about 13,000 light-years away, making it one of the most distant planets known.
The discovery demonstrates that Spitzer — from its unique perch in space — can be used to help solve the puzzle of how planets are distributed throughout our flat, spiral-shaped Milky Way galaxy. Are they concentrated heavily in its central hub, or more evenly spread throughout its suburbs?
«Read the rest of this article»