Topic: Star Trek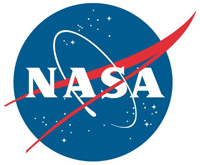 Washington, D.C. – Star Trek debuted 54 years ago on September 8th, 1966. Fans of the television science fiction series Star Trek were saddened when the show's final episode aired on June 3rd, 1969. It seemed like the end of a very short era, as the program had only been on the air for three seasons. But, the show and its influence continue.
In the documentary "NASA on the Edge of Forever: Science in Space," host NASA astronaut Victor Glover states, "Science and Star Trek go hand-in-hand."
«Read the rest of this article»
Written by Elizabeth Landau
NASA's Jet Propulsion Laboratory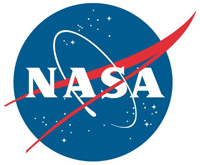 Pasadena, CA – Whether you're traveling across cities, continents or even oceans this holiday season, there is no long-haul flight quite like that of the Voyagers.
This year, we celebrated 40 years since the launch of NASA's twin Voyager probes — the two farthest, fastest spacecraft currently in operation. Each Voyager has contributed an enormous amount of knowledge about the solar system, including the unexpected diversity of its planets and their moons. Among their many distinctions, Voyager 1 is the only spacecraft to enter interstellar space, and Voyager 2 is the only spacecraft to fly by all four giant planets: Jupiter, Saturn, Uranus and Neptune.
«Read the rest of this article»
Written by Elizabeth Landau
NASA's Jet Propulsion Laboratory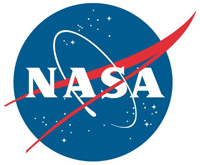 Pasadena, CA – Just in time for the 50th anniversary of the TV series "Star Trek," which first aired September 8th,1966, a new infrared image from NASA's Spitzer Space Telescope may remind fans of the historic show.
Since ancient times, people have imagined familiar objects when gazing at the heavens. There are many examples of this phenomenon, known as pareidolia, including the constellations and the well-known nebulae named Ant, Stingray and Hourglass.
«Read the rest of this article»
NASA Headquarters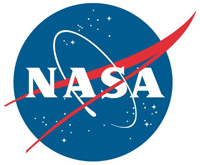 Washington, D.C. – It takes a little imagination to wish some favorite fictional universes into existence. But, for legions of "Star Trek" fans, they don't have to wish: one star system really exists in our Milky Way galaxy.
In Star Trek lore, Vulcan is the home of logic, learning and the deeply beloved first officer Mr. Spock. While Vulcan is fictional, the star system it belongs to–40 Eridani–is very real. It's located only 16.5 light-years away from Earth and its primary star can be spotted with the naked eye.
«Read the rest of this article»
NASA Headquarters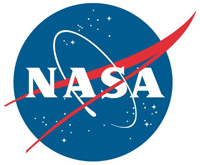 Washington, D.C. – The U.S. Postal Service has previewed the New Year's series of stamps highlighting NASA's Planetary Science program, including a do-over of a famous Pluto stamp commemorating the NASA New Horizons' historic 2015 flyby.
The Postal Service on Wednesday released a preview of its new 2016 stamps, which include an image of Pluto and the New Horizons spacecraft, eight new colorful Forever stamps of NASA images of solar system planets, a Global Forever stamp dedicated to Earth's moon as well as another postal treat for space fans: a tribute to 50 years of Star Trek.
«Read the rest of this article»
Written by Lori Keesey
NASA's Goddard Space Flight Center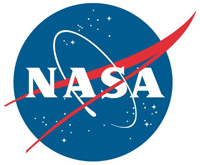 Greenbelt, MD – Tractor beams — the ability to trap and move objects using laser light — are the stuff of science fiction, but a team of NASA scientists has won funding to study the concept for remotely capturing planetary or atmospheric particles and delivering them to a robotic rover or orbiting spacecraft for analysis.
The NASA Office of the Chief Technologist (OCT) has awarded Principal Investigator Paul Stysley and team members Demetrios Poulios and Barry Coyle at NASA's Goddard Space Flight Center in Greenbelt, MD, $100,000 to study three experimental methods for corralling particles and transporting them via laser light to an instrument — akin to a vacuum using suction to collect and transport dirt to a canister or bag. Once delivered, an instrument would then characterize their composition.
«Read the rest of this article»


Join Clarksville Parks and Recreation this Saturday, July 10th, at Heritage Park Soccer fields for this month's Movies in the Park event, featuring the hit movie- Star Trek (2009) which is rated PG-13. «Read the rest of this article»
The new "Star Trek' movie now in theaters is causing quite a stir. Deservedly so, I might add! J.J. Abrams and crew have done an outstanding job of retooling the franchise and bringing a new perspective to the well-known saga. This film will definitely be one of the best features of the summer season.

Here is what many thought could not be done! In just over two hours, J. J. Abrams has masterfully and skillfully crafted a bridging of the multitudinous lore of Star Trek with a fresh and compelling telling of its beginning. Having done so with a cast of fresh faces who have captured their characters previous personas and given them new life, is all the more to Abrams credit and these gifted actors as well. This is mighty fine storytelling here, folks. And, have no doubts, you will be wanting more! «Read the rest of this article»
The familiar voice of the 'USS Starship Enterprise' has been stilled.
On Thursday, Majel B. Roddenberry, widow of "Star Trek" creator Gene Roddenberry, died at her home in Bel Air, after battling leukemia. She was 76.
Leonard Nimoy, who played Mr. Spock on "Star Trek," said, "She was a valiant lady. She worked hard, was straightforward and was dedicated to 'Star Trek' and Gene and a lot of people thought very highly of her."
Dubbed "The First Lady of Trek" by the Chicago Tribune, Majel Barrett Roddenberry was associated with "Star Trek" from the very beginning. In the original TV pilot, she played a leading role as Number One, the first officer who was second in command. «Read the rest of this article»