Topic: Stars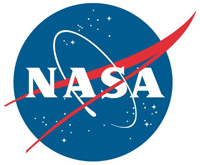 Greenbelt, MD – In 2019, when Wolf Cukier finished his junior year at Scarsdale High School in New York, he joined NASA's Goddard Space Flight Center in Greenbelt, Maryland, as a summer intern. His job was to examine variations in star brightness captured by NASA's Transiting Exoplanet Survey Satellite (TESS) and uploaded to the Planet Hunters TESS citizen science project.
"I was looking through the data for everything the volunteers had flagged as an eclipsing binary, a system where two stars circle around each other and from our view eclipse each other every orbit," Cukier said.
«Read the rest of this article»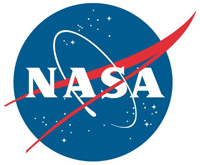 Washington, D.C. – NASA says one of the brightest and most massive star-forming regions in our galaxy, the Omega or Swan Nebula, came to resemble the shape resembling a swan's neck we see today only relatively recently.
New observations reveal that its regions formed separately over multiple eras of star birth. The new image from the Stratospheric Observatory for Infrared Astronomy, or SOFIA, is helping scientists chronicle the history and evolution of this well-studied nebula.
"The present-day nebula holds the secrets that reveal its past; we just need to be able to uncover them," said Wanggi Lim, a Universities Space Research Association scientist at the SOFIA Science Center at NASA's Ames Research Center in California's Silicon Valley.
«Read the rest of this article»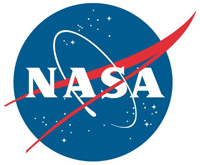 Washington, D.C. – NASA has captured an extremely crisp infrared image of the center of our Milky Way galaxy. Spanning a distance of more than 600 light-years, this panorama reveals details within the dense swirls of gas and dust in high resolution, opening the door to future research into how massive stars are forming and what's feeding the supermassive black hole at our galaxy's core.
Among the features coming into focus are the jutting curves of the Arches Cluster containing the densest concentration of stars in our galaxy, as well as the Quintuplet Cluster with stars a million times brighter than our Sun. Our galaxy's black hole takes shape with a glimpse of the fiery-looking ring of gas surrounding it.
«Read the rest of this article»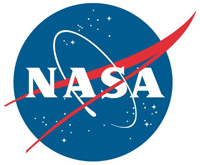 Pasadena, CA – Using NASA's Hubble Space Telescope and a new observing technique, astronomers have found that dark matter forms much smaller clumps than previously known. This result confirms one of the fundamental predictions of the widely accepted "cold dark matter" theory.
All galaxies, according to this theory, form and are embedded within clouds of dark matter. Dark matter itself consists of slow-moving, or "cold," particles that come together to form structures ranging from hundreds of thousands of times the mass of the Milky Way galaxy to clumps no more massive than the heft of a commercial airplane. (In this context, "cold" refers to the particles' speed.)
«Read the rest of this article»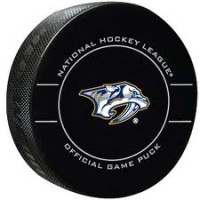 Pittsburgh, PA – The Nashville Predators dropped the second game of a two game series with the Pittsburgh Penguins, 6-4, after a controversial late game penalty against the Predators.
Nashville had dug themselves out of an early deficit to tie the game at 4-4, but with less than two minutes remaining, Austin Watson was called for goalie interference after being knocked into Pittsburgh goaltender Matt Murray.
The ensuing power play was all the Penguins needed to seal the game as Jake Guentzel stuffed the winning goal past Pekka Rinne. An empty netter by Bryan Rust gave us the final score, 6-4.
«Read the rest of this article»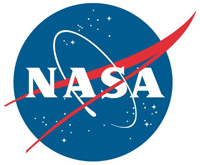 Pasadena, CA – This image from NASA's Spitzer Space Telescope shows the Perseus Molecular Cloud, a massive collection of gas and dust that stretches over 500 light-years across. Home to an abundance of young stars, it has drawn the attention of astronomers for decades.
Spitzer's Multiband Imaging Photometer (MIPS) instrument took this image during Spitzer's "cold mission," which ran from the spacecraft's launch in 2003 until 2009, when the space telescope exhausted its supply of liquid helium coolant. (This marked the beginning of Spitzer's "warm mission.")
«Read the rest of this article»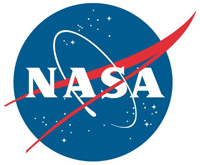 Washington, D.C. – Even celestial objects can seem like they're playing tricks. In a new study, scientists are puzzled by a black hole that seems to be changing its galactic surroundings in a way that is usually associated with newborn stars.
Black holes are inherently strange, with gravitational forces so strong that nothing, not even light, can escape. As active black holes consume gas and dust, some of that material is instead launched outward as jets of high-energy particles and radiation. Usually these jets are perpendicular to the host galaxy, but NASA's Stratospheric Observatory for Infrared Astronomy, or SOFIA, found one that is shooting directly into its galaxy.
«Read the rest of this article»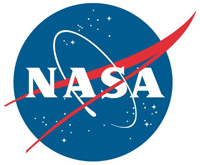 Greenbelt, MD – NASA says a black hole is an astronomical object with a gravitational pull so strong that nothing, not even light, can escape it. A black hole's "surface," called its event horizon, defines the boundary where the velocity needed to escape exceeds the speed of light, which is the speed limit of the cosmos. Matter and radiation fall in, but they can't get out.
Two main classes of black holes have been extensively observed. Stellar-mass black holes with three to dozens of times the Sun's mass are spread throughout our Milky Way galaxy, while supermassive monsters weighing 100,000 to billions of solar masses are found in the centers of most big galaxies, ours included.
«Read the rest of this article»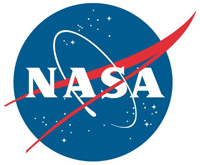 Mountain View, CA – Galaxies contain millions of stars, and they grow by pulling in gas to make even more. How gases ebb and flow between galaxies and their surroundings is an essential question that NASA's supercomputers are helping to answer.
Galaxies are constantly pulling in new gas that forms new generations of stars. As these stars evolve and eventually die, they often explode as supernovae – ejecting gas filled with new chemical elements back into intergalactic space. In this way, the gases between galaxies serve as a reservoir of recycled material that's available to create new stars.
«Read the rest of this article»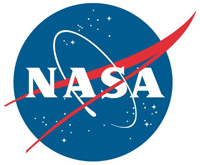 Pasadena, CA – NASA will contribute an instrument to a European space mission that will explore the atmospheres of hundreds of planets orbiting stars beyond our Sun, or exoplanets, for the first time.
The instrument, called the Contribution to ARIEL Spectroscopy of Exoplanets, or CASE, adds scientific capabilities to ESA's (the European Space Agency's) Atmospheric Remote-sensing Infrared Exoplanet Large-survey, or ARIEL, mission.
«Read the rest of this article»