Topic: Stars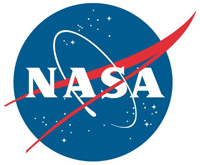 Greenbelt, MD – The center of our galaxy is a crowded place: A black hole weighing 4 million times as much as our Sun is surrounded by millions of stars whipping around it at breakneck speeds. This extreme environment is bathed in intense ultraviolet light and X-ray radiation. Yet much of this activity is hidden from our view, obscured by vast swaths of interstellar dust.
NASA's upcoming James Webb Space Telescope is designed to view the universe in infrared light, which is invisible to the human eye, but is very important for looking at astronomical objects hidden by dust.
«Read the rest of this article»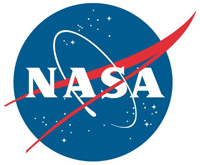 Greenbelt, MD – NASA says our Milky Way is a frugal galaxy. Supernovas and violent stellar winds blow gas out of the galactic disk, but that gas falls back onto the galaxy to form new generations of stars. In an ambitious effort to conduct a full accounting of this recycling process, astronomers were surprised to find a surplus of incoming gas.
"We expected to find the Milky Way's books balanced, with an equilibrium of gas inflow and outflow, but 10 years of Hubble ultraviolet data has shown there is more coming in than going out," said astronomer Andrew Fox of the Space Telescope Science Institute, Baltimore, Maryland, lead author of the study to be published in The Astrophysical Journal.
«Read the rest of this article»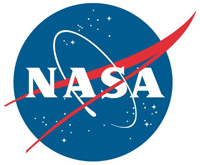 Pasadena, CA – This infrared image from NASA's Spitzer Space Telescope shows a cloud of gas and dust full of bubbles, which are inflated by wind and radiation from young, massive stars. Each bubble is filled with hundreds to thousands of stars, which form from dense clouds of gas and dust.
The bubbles are estimated to be 10 to 30 light-years across, based on what astronomers know about them and other cosmic bubbles. However, determining the exact sizes of individual bubbles can be difficult, because their distance from Earth is challenging to measure and objects appear smaller the farther away they are.
«Read the rest of this article»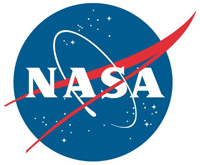 Pasadena, CA – NASA says the feat of staying highly synchronized while airborne can be appreciated by anyone who's ever seen aircraft engaged in formation flying. In work sponsored by NASA's Exoplanet Exploration Program (ExEP), engineers at the Jet Propulsion Laboratory in Pasadena, California, are taking formation flying to a new extreme.
Their work marks an important milestone within a larger program to test the feasibility of a technology called a starshade. Although starshades have never flown in space, they hold the potential to enable groundbreaking observations of planets beyond our solar system, including pictures of planets as small as Earth.
«Read the rest of this article»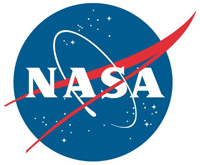 Pasadena, CA – In this large celestial mosaic taken by NASA's Spitzer Space Telescope, there's a lot to see, including multiple clusters of stars born from the same dense clumps of gas and dust. Some of these clusters are older than others and more evolved, making this a generational stellar portrait.
The grand green-and-orange delta filling most of the image is a faraway nebula, or a cloud of gas and dust in space. Though the cloud may appear to flow from the bright white spot at its tip, it is actually what remains of a much larger cloud that has been carved away by radiation from stars.
«Read the rest of this article»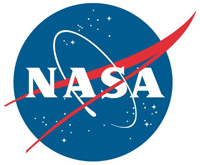 Huntsville, AL – Evidence that pairs of stars have been kicked out of their host galaxies has been found by scientists. This discovery, made using data from NASA's Chandra X-ray Observatory, is one of the clearest examples of stellar pairs being expelled from their galactic base.
Astronomers use the term "binary" system to refer to pairs of stars orbiting around each other. These stellar pairs can consist of combinations of stars like our Sun, or more exotic and denser varieties such as neutron stars or even black holes.
«Read the rest of this article»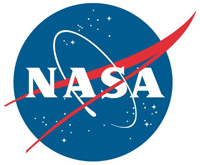 Greenbelt, MD – NASA says scientists may have found a way to tell if alien worlds have a climate that is suitable for life by analyzing the light from these worlds for special signatures that are characteristic of a life-friendly environment.
This technique could reveal the inner edge of a star's habitable zone, the region around a star where liquid water could exist on the surface of a rocky planet.
"Habitable planets by definition have water on their surfaces," said Eric Wolf of the University of Colorado, Boulder. "However, water can come in the forms of ocean, ice, snow, vapor, or cloud. Each of these forms of water have very different effects on climate. "
«Read the rest of this article»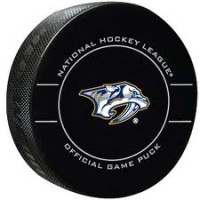 Dallas, TX – The Nashville Predators were dominated by the Dallas Stars tonight, 5-1. Every aspect of the Dallas attack was on point as the Stars evened the series 2-2.
The two teams head back to Nashville for a Saturday afternoon matinee at the Bridgestone Arena. Puck drop is at 2:00pm.
The Predators never knew what hit them as the Stars scored three goals within the first ten minutes of the game. Nashville didn't help their cause any with four penalties in the first period, putting Dallas on the power play.
«Read the rest of this article»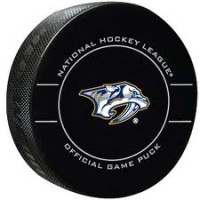 Dallas, Tx — The Nashville Predators came through in the clutch tonight against a very aggressive Dallas Star hockey team to win, 3-2.
Pekka Rinne was the difference maker for the Predators fighting off 40 of 42 shots by the Stars tonight who seemed relentless on goal. Combined with a stifling defensive core for Nashville, they held off the Stars to regain home-ice advantage.
Rocco Grimaldi lit the lamp for Nashville at 3:29 of the second period, skating the puck along the boards, then firing the wrister past goalie Ben Bishop for the early 1-0 lead.
«Read the rest of this article»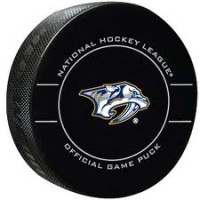 Nashville, TN – The Nashville Predators evened their playoff series against the Dallas Stars tonight with an exciting, overtime win, 2-1. Craig Smith drove the dagger in the heart of the Stars with his overtime winner.
Dallas won the series opener on Wednesday night, 3-2, to set the tone for a hard fought series between two teams that absolutely do not like each other.
These are also the two teams that will be featured in the upcoming Winter Classic at the Cotton Bowl on New Years Eve.
«Read the rest of this article»