Topic: Stars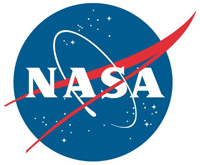 Pasadena, CA – Using data from NASA's Spitzer Space Telescope, scientists have identified the three fastest-spinning brown dwarfs ever found. More massive than most planets but not quite heavy enough to ignite like stars, brown dwarfs are cosmic in-betweeners. And though they aren't as well known as stars and planets to most people, they are thought to number in the billions in our galaxy.
In a study appearing in the Astronomical Journal, the team that made the new speed measurements argue that these three rapid rotators could be approaching a spin speed limit for all brown dwarfs, beyond which they would break apart.
«Read the rest of this article»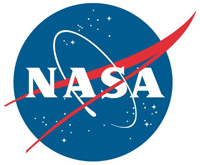 Pasadena, CA – NASA's upcoming space telescope, the Spectro-Photometer for the History of the Universe, Epoch of Reionization and Ices Explorer, or SPHEREx, is one step closer to launch. The mission has officially entered Phase C, in NASA lingo.
That means the agency has approved preliminary design plans for the observatory, and work can begin on creating a final, detailed design, as well as on building the hardware and software.
«Read the rest of this article»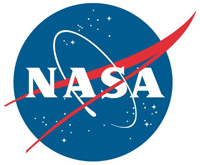 Washington, D.C. – NASA says the hungriest of black holes are thought to gobble up so much surrounding material they put an end to the life of their host galaxy.
This feasting process is so intense that it creates a highly energetic object called a quasar – one of the brightest objects in the universe – as the spinning matter is sucked into the black hole's belly. Now, researchers have found a galaxy that is surviving the black hole's ravenous forces by continuing to birth new stars – about 100 Sun-sized stars a year.
«Read the rest of this article»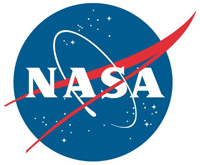 Mountain View, CA – Since astronomers confirmed the presence of planets beyond our solar system, called exoplanets, humanity has wondered how many could harbor life. Now, we're one step closer to finding an answer.
According to new research using data from NASA's retired planet-hunting mission, the Kepler space telescope, about half the stars similar in temperature to our Sun could have a rocky planet capable of supporting liquid water on its surface.
«Read the rest of this article»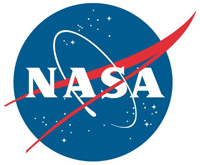 Washington, D.C. – NASA's telescope on an airplane, the Stratospheric Observatory for Infrared Astronomy, has provided a new glimpse of the chemistry in the inner region surrounding massive young stars where future planets could begin to form.
It found massive quantities of water and organic molecules in these swirling, disk-shaped clouds, offering new insights into how some of the key ingredients of life get incorporated into planets during the earliest stages of formation.
«Read the rest of this article»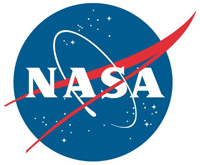 Silicon Valley, CA – As Carl Sagan famously said, "We're made of star stuff" — but how do stars distribute their essential "stuff" for life into space? NASA's telescope on an airplane, SOFIA, is finding some answers by watching pulsating stars as they expand and contract, almost like beating hearts.
The Stratospheric Observatory for Infrared Astronomy, SOFIA, examined several types of pulsating stars in our Milky Way galaxy, watching as some spewed carbon, a key ingredient of life as we know it, into interstellar space.
«Read the rest of this article»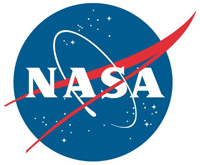 Pasadena, CA – The nebula known as W51 is one of the most active star-forming regions in the Milky Way galaxy. First identified in 1958 by radio telescopes, it makes a rich cosmic tapestry in this image from NASA's recently retired Spitzer Space Telescope.
Located about 17,000 light-years from Earth, in the direction of the constellation Aquila in the night sky, W51 is about 350 light-years – or about 2 quadrillion miles – across. It is almost invisible to telescopes that collect visible light (the kind human eyes detect), because that light is blocked by interstellar dust clouds that lie between W51 and Earth.
«Read the rest of this article»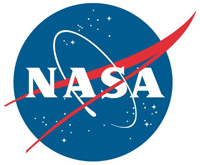 Pasadena, CA – With the help of citizen scientists, astronomers have discovered two highly unusual brown dwarfs, balls of gas that are not massive enough to power themselves the way stars do.
Participants in the NASA-funded Backyard Worlds: Planet 9 project helped lead scientists to these bizarre objects, using data from NASA's Near-Earth Object Wide-Field Infrared Survey Explorer (NEOWISE) satellite along with all-sky observations collected between 2009 and 2011 under its previous moniker, WISE. Backyard Worlds: Planet 9 is an example of "citizen science," a collaboration between professional scientists and members of the public.
«Read the rest of this article»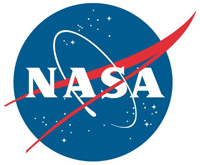 Pasadena, CA – For more than a decade, astronomers have searched for planets orbiting AU Microscopii, a nearby star still surrounded by a disk of debris left over from its formation. Now scientists using data from NASA's Transiting Exoplanet Survey Satellite (TESS) and NASA's retired Spitzer Space Telescope report the discovery of a planet about as large as Neptune that circles the young star in just over a week.
The system, known as AU Mic for short, provides a one-of-kind laboratory for studying how planets and their atmospheres form, evolve and interact with their stars.
«Read the rest of this article»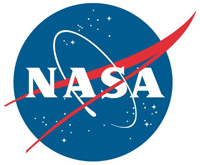 Pasadena, CA – NASA says that for most of human history our understanding of how planets form and evolve was based on the eight (or nine) planets in our solar system. But over the last 25 years, the discovery of more than 4,000 exoplanets, or planets outside our solar system, changed all that.
Among the most intriguing of these distant worlds is a class of exoplanets called hot Jupiters. Similar in size to Jupiter, these gas-dominated planets orbit extremely close to their parent stars, circling them in as few as 18 hours.
«Read the rest of this article»