Topic: Stellar Winds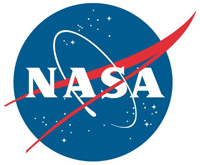 Greenbelt, MD – NASA says that galaxies were once thought of as lonely islands in the universe: clumps of matter floating through otherwise empty space. We now know they are surrounded by a much larger, yet nearly invisible cloud of dust and gas.
Astronomers call it the circumgalactic medium, or CGM. The CGM acts as a giant recycling plant, absorbing matter ejected by the galaxy and later pushing it right back in.
«Read the rest of this article»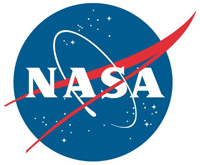 Greenbelt, MD – NASA says our Milky Way is a frugal galaxy. Supernovas and violent stellar winds blow gas out of the galactic disk, but that gas falls back onto the galaxy to form new generations of stars. In an ambitious effort to conduct a full accounting of this recycling process, astronomers were surprised to find a surplus of incoming gas.
"We expected to find the Milky Way's books balanced, with an equilibrium of gas inflow and outflow, but 10 years of Hubble ultraviolet data has shown there is more coming in than going out," said astronomer Andrew Fox of the Space Telescope Science Institute, Baltimore, Maryland, lead author of the study to be published in The Astrophysical Journal.
«Read the rest of this article»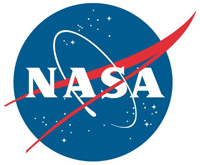 Washington, D.C. – In the vast garden of the universe, the heaviest black holes grew from seeds states NASA. Nourished by the gas and dust they consumed, or by merging with other dense objects, these seeds grew in size and heft to form the centers of galaxies, such as our own Milky Way.
But unlike in the realm of plants, the seeds of giant black holes must have been black holes, too. And no one has ever found these seeds – yet.
«Read the rest of this article»
Written by Elizabeth Zubritsky
NASA's Goddard Space Flight Center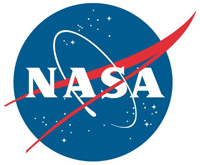 Greenbelt, MD – How long might a rocky, Mars-like planet be habitable if it were orbiting a red dwarf star? It's a complex question but one that NASA's Mars Atmosphere and Volatile Evolution mission can help answer.
"The MAVEN mission tells us that Mars lost substantial amounts of its atmosphere over time, changing the planet's habitability," said David Brain, a MAVEN co-investigator and a professor at the Laboratory for Atmospheric and Space Physics at the University of Colorado Boulder. "We can use Mars, a planet that we know a lot about, as a laboratory for studying rocky planets outside our solar system, which we don't know much about yet."
«Read the rest of this article»
Written by Francis Reddy
NASA's Goddard Space Flight Center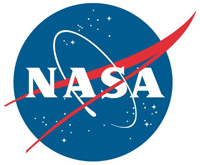 Greenbelt, MD – The hottest and most massive stars don't live long enough to disperse throughout the galaxy. Instead, they can be found near the clouds of gas and dust where they formed — and where they will explode as supernovae after a few million years.
They huddle in tight clusters with other young stars or in looser groupings called OB associations, a name reflecting their impressive populations of rare O- and B-type stars.
«Read the rest of this article»