Topic: Strawberry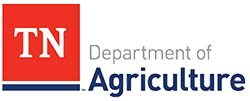 Nashville, TN – Tennessee's eagerly-anticipated strawberry season is a month away, but the frigid weekend forecast has many growers watching the weather and covering their crops.
Some areas of the state will experience temperatures dipping into the 20s. Tennessee strawberry growers are accustomed to cold snaps and say they are prepared to keep this year's crop on target without significant damage.
«Read the rest of this article»

Nashville, TN – Tennessee's much anticipated strawberry crop will be ready for picking in the next two or three weeks. However, between now and harvest, if current forecasts hold, those berries may have to "take cover" several times to avoid frost damage.
Tennessee weather is predictably unpredictable. It may be spring, but Tennessee typically experiences a few more winter-like periods—called blackberry winter and dogwood winter—before the average late April last-freeze date has passed.
«Read the rest of this article»

Nashville, TN – Despite the recent threat of a hard freeze across Tennessee, the state's strawberry crop remains unscathed – mostly.
The 2014 strawberry season is still on track to begin around the first week of May in West Tennessee, where temperatures are milder, and as late as June 1st for upper East Tennessee where temperatures are cooler and the majority of freeze damage occurred.
«Read the rest of this article»

Nashville, TN – Tennessee's highly anticipated strawberry crop has survived a roller coaster weather ride until now, but low temperatures, wind chill and moisture has area strawberry growers working overtime to protect the valuable berries. Generally, this year's crop has been on schedule to be ready for first picking around the first of May.
Other fruit-bearing trees may also be affected by a hard freeze.
«Read the rest of this article»

Nashville, TN – Springtime cold snaps make strawberry lovers quake in their boots over the quantity and quality of the crop. Fortunately, Tennessee's strawberry growers report that, if anything, the weather so far has only benefitted the burgeoning berries.
"All fruits sweeten best in hot, sunny weather," says Pamela Bartholomew, marketing specialist with the Tennessee Department of Agriculture, "but Tennessee's cool, wet spring has actually prolonged the growing process. The cold has thinned out some strawberries, but that's actually a good thing, too, since the remaining berries will get a bigger share of their plant's nourishment. It all adds up to a great crop!"
«Read the rest of this article»
Nashville, TN – Strawberry season is ready-made for a spring family outing to a strawberry patch or a farmer's market. And when you get home, it's time to make shortcake. Fresh baked shortcake complements the fruit available this time of year and makes a delicious dessert.
Discovered many generations ago, a real Southern biscuit shortcake partners perfectly with fresh fruit and a little cream.
«Read the rest of this article»

Nashville, TN – Tennessee has enjoyed a good year for strawberries in most places across the state, despite some cantankerous cold spells. The end of the strawberry crop just a couple of weeks from now signals the beginning of the summer produce season, with wave after wave of favorites lasting until a hard frost closes down harvests for the year.
Local strawberry patches will likely have berries for a few more weeks.
«Read the rest of this article»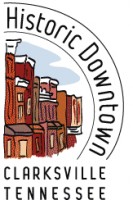 Clarksville, TN – You're invited to join the merchants of Historic Downtown Clarksville for The monthly Art Walk, on November 3rd, from 5:00pm–8:00pm.
Kendall Welsh from ARTifacts, sent us this information about November's artistic extravaganza. Participating merchants include Ingredients, Edward's Steakhouse, Couture Crush, ARTifacts, Fleur de leis, Hodgepodge, and many more. «Read the rest of this article»