Topic: Supernova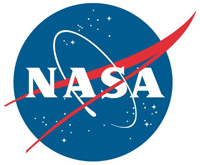 Pasadena, CA – What remains of the star that exploded just outside our galaxy in 1987? Debris has obscured scientists' view, but two of NASA's X-ray telescopes have revealed new clues.
Since astronomers captured the bright explosion of a star on February 24th, 1987, researchers have been searching for the squashed stellar core that should have been left behind. A group of astronomers using data from NASA space missions and ground-based telescopes may have finally found it.
«Read the rest of this article»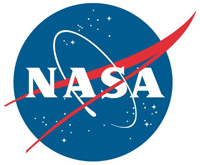 Greenbelt, MD – NASA's Transiting Exoplanet Survey Satellite (TESS) has discovered 74 exoplanets, or worlds beyond our solar system. Astronomers are sifting through some 1,200 additional exoplanet candidates, where potential new worlds await confirmation. More than 600 of these candidates lie in the northern sky.
TESS locates planets by simultaneously monitoring many stars over large regions of the sky and watching for tiny changes in their brightness. When a planet passes in front of its host star from our perspective, it blocks some of the star's light, causing it to temporarily dim.
«Read the rest of this article»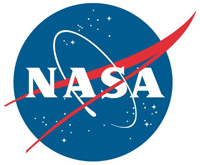 Pasadena, CA – NASA says astronomers tend to have a slightly different sense of time than the rest of us. They regularly study events that happened millions or billions of years ago, and objects that have been around for just as long.
That's partly why the recently discovered neutron star known as Swift J1818.0-1607 is remarkable: A new study in the journal Astrophysical Journal Letters estimates that it is only about 240 years old – a veritable newborn by cosmic standards.
NASA's Neil Gehrels Swift Observatory spotted the young object on March 12th, when it released a massive burst of X-rays.
«Read the rest of this article»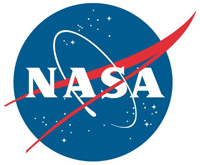 Washington, D.C. – Across NASA's many missions, thousands of scientists, engineers, and other experts and professionals all over the country are doing what they do best, but now from home offices and via video conferencing.
With most personnel supporting missions remotely to keep onsite staff at a minimal level in response to Coronavirus (COVID-19), the Agency is moving ahead strongly with everything from space exploration to using our technology and innovation to help inform policy makers.
«Read the rest of this article»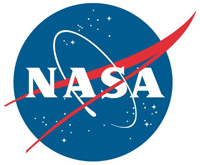 Mountain View, CA – Galaxies contain millions of stars, and they grow by pulling in gas to make even more. How gases ebb and flow between galaxies and their surroundings is an essential question that NASA's supercomputers are helping to answer.
Galaxies are constantly pulling in new gas that forms new generations of stars. As these stars evolve and eventually die, they often explode as supernovae – ejecting gas filled with new chemical elements back into intergalactic space. In this way, the gases between galaxies serve as a reservoir of recycled material that's available to create new stars.
«Read the rest of this article»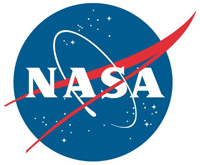 Greenbelt, MD – NASA's Neutron star Interior Composition Explorer (NICER) telescope on the International Space Station detected a sudden spike of X-rays at about 9:04pm CDT on August 20th. The burst was caused by a massive thermonuclear flash on the surface of a pulsar, the crushed remains of a star that long ago exploded as a supernova.
The X-ray burst, the brightest seen by NICER so far, came from an object named SAX J1808.4-3658, or J1808 for short. The observations reveal many phenomena that have never been seen together in a single burst. In addition, the subsiding fireball briefly brightened again for reasons astronomers cannot yet explain.
«Read the rest of this article»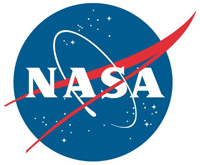 Greenbelt, MD – NASA says that galaxies were once thought of as lonely islands in the universe: clumps of matter floating through otherwise empty space. We now know they are surrounded by a much larger, yet nearly invisible cloud of dust and gas.
Astronomers call it the circumgalactic medium, or CGM. The CGM acts as a giant recycling plant, absorbing matter ejected by the galaxy and later pushing it right back in.
«Read the rest of this article»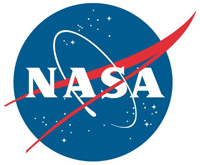 Greenbelt, MD – For the first time, NASA's planet-hunting Transiting Exoplanet Survey Satellite (TESS) watched a black hole tear apart a star in a cataclysmic phenomenon called a tidal disruption event. Follow-up observations by NASA's Neil Gehrels Swift Observatory and other facilities have produced the most detailed look yet at the early moments of one of these star-destroying occurrences.
"TESS data let us see exactly when this destructive event, named ASASSN-19bt, started to get brighter, which we've never been able to do before," said Thomas Holoien, a Carnegie Fellow at the Carnegie Observatories in Pasadena, California.
«Read the rest of this article»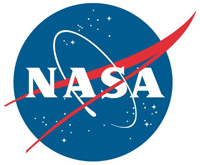 Washington, D.C. – In the vast garden of the universe, the heaviest black holes grew from seeds states NASA. Nourished by the gas and dust they consumed, or by merging with other dense objects, these seeds grew in size and heft to form the centers of galaxies, such as our own Milky Way.
But unlike in the realm of plants, the seeds of giant black holes must have been black holes, too. And no one has ever found these seeds – yet.
«Read the rest of this article»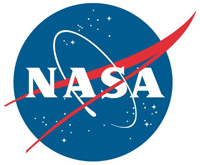 Pasadena, CA – NASA's NuSTAR space observatory captures pops of bright blue and green in this image of the Fireworks galaxy (NGC 6946) show the locations of extremely bright sources of X-ray light. Generated by some of the most energetic processes in the universe, these X-ray sources are rare compared to the many visible light sources in the background image.
A new study, published in the Astrophysical Journal, offers some possible explanations for the surprise appearance of the green source near the center of the galaxy, which came into view and disappeared in a matter of weeks.
«Read the rest of this article»