Topic: Tennessee Department of Mental Health and Developmental Disabilities
Written by Curtis Johnson
Tennessee State Representative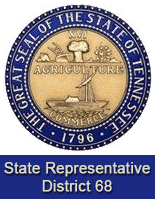 Nashville, TN – The first session of the 110th Tennessee General Assembly adjourned on May 10th, 2017, after passing major legislation that will benefit Tennesseans for generations to come. This is Part 4 of a 12 Part report.
This includes a measure making Tennessee the first state in the nation to offer all adults without a degree tuition-free access to community college; a new law rebuilding a safe and reliable transportation network, while reallocating revenues to maximize taxpayers' return on that investment; and a bill which provides a responsible path to improve access to broadband through investment, deregulation, and education.
Action in the General Assembly also included passage of a balanced budget which takes on no new debt, as well as legislation protecting the elderly, enhancing the state's robust job growth, cracking down on crime, and boosting efforts as the fastest improving state in the nation in K-12 student achievement. Following is a report on key legislation passed this year.
«Read the rest of this article»

Nashville, TN – In an effort to fight prescription drug abuse and misuse in Tennessee, representatives from the Governor's Office, Department of Safety and Homeland Security, and the Department of Mental Health on Wednesday attended the first meeting of the Interstate Prescription Drug Task Force in Ashland, KY.
Tennessee joins Kentucky, Ohio, and West Virginia in forming a multi-state alliance to fight prescription drug abuse on several fronts.
Law enforcement officials consider prescription drug abuse an increasing problem in Tennessee, which consistently ranks as one of the top states in the country for the use of prescribed medications. «Read the rest of this article»
Household Goods, Other Items Used by Youth for Quick, Cheap High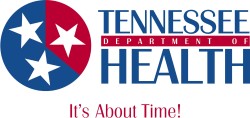 Nashville, TN – The Tennessee Department of Health is issuing a warning to the public about health issues arising from improper use of household goods, synthetic stimulants and other items not meant for human consumption.
The number of individuals in need of emergency medical treatment following use of synthetic stimulants has increased dramatically in recent weeks. These substances have been banned for sale in states like Kentucky and Florida. There is proposed legislation to take similar action in Tennessee, Georgia, North Carolina and Alabama, to name a few. Household goods, including inhalants, bath salts and nutmeg can cause seizures, cardiac damage and even death. «Read the rest of this article»
"FREE To Youth and Parents"

Clarksville, TN – There will be a Suicide Prevention Workshop at Northeast High School on November 9th from 6:00pm to 8:00pm.
The purpose of this workshop is to educate our youth and parents on the sign of suicidal tendency. Our guest speaker will be Mrs. Gwen Hamer with the Tennessee Department of Mental Health and Development Disabilities/Tennessee Suicide Prevention Network.
All who attend this workshop will receive a certificat. Refreshments will be served.
Early Connections Network will focus on military families
Nashville, TN – State Senator Tim Barnes (D-Adams) announced Montgomery County's inclusion in Tennessee's first regional care network for the early intervention and prevention of social, emotional or behavioral needs for young children, with an emphasis on the children and families of military service members.
"We have an unprecedented opportunity in our area to provide crucial care to the children of our military veterans," Barnes said. "I'm proud of the work done by the Tennessee Department of Mental Health and Developmental Disabilities to make this service possible." «Read the rest of this article»
Identifying and treating seasonal affective disorder
NASHVILLE – The winter season temporarily brings about cold temperatures, dreary days and feelings of prolonged sadness for many Tennesseans. These feelings may be caused by a condition known as Seasonal Affective Disorder (SAD), which tends to occur more often in winter months, especially January and February.
It is now estimated that 4 to 6 percent of the population suffers from SAD. The disorder is four times more common in women than in men, but, when present, men may have more severe symptoms. Young adults are also more likely to suffer from SAD, but it is uncommon in people under 20.
SAD is a mood disorder that follows a pattern related to seasonal variations in sunlight. Along with feelings of sadness and depression, symptoms include change in appetite, excessive need for sleep, cravings for sugary and/or starchy foods, and avoidance of social situations. If a person experiences these symptoms, a mental health expert can accurately diagnose SAD and treatment options can then be explored. «Read the rest of this article»
Tips for making the season brighter
NASHVILLE – For many people, the holiday season is a time for visiting friends, exchanging gifts and simply enjoying the hustle and bustle of shopping malls and seasonal festivities. But for others, the season is not so blissful, especially during tough economic times. It is not uncommon for people to feel down, low, and without energy, suffering from a condition labeled the "holiday blues."
Unlike other forms of depression, the "holiday blues" last only a brief period of time, usually surfacing around Thanksgiving and continuing through New Year's Day. Three main factors contribute to the onset of holiday depression:
«Read the rest of this article»
Nashville – In recognition of Mental Illness Awareness Week (October 4 – 10, 2009), the Tennessee Department of Mental Health and Developmental Disabilities is encouraging Tennesseans to increase their awareness of mental health and illness.
Mental illnesses and disorders are health conditions characterized by alterations in thinking, mood, or behavior, and are associated with impaired functioning or ways of talking, feeling, and acting. One in four Tennesseans will have a diagnosable mental disorder this year.
"Mental disorders are highly prevalent in our society and seriously impact families and communities," said TDMHDD Commissioner Virginia Trotter Betts. "Mental illnesses are real illnesses for which there are proven treatments and real solutions. Mental Illnesses are just as diagnosable and just as successfully treatable as most other physical illnesses." «Read the rest of this article»