Topic: Tennessee Department of Treasury

Clarksville, TN – Last year Austin Peay State University (APSU) broke the 1,000 graduate student barrier and current enrollment looks even more promising. APSU is experiencing higher graduate student enrollment compared to last year at this time.
«Read the rest of this article»

Clarksville, TN – On Wednesday, July 20th, the Austin Peay State University  (APSU) Center for Extended and Distance Education will host the 2016 Tennessee Business Tax Seminar and Workshop in the Morgan University Center, room 306 from 8:00am to 4:30pm.
«Read the rest of this article»
Nashville, TN – Easter is a time when children look forward to chocolate eggs. But there's another gift that people can give to children, grandchildren or other young friends and relatives this holiday season. And, unlike the chocolate that often disappears before dinner, this gift can last a lifetime.
"While it's great to give children candy eggs to celebrate Easter, I also encourage Tennesseans to consider starting college savings nest eggs for their loved ones," State Treasurer David H. Lillard, Jr. said. "One great way to do that is through the Treasury Department's TNStars College Savings 529 Program. Setting up an account is easy – in fact, it can be done online – and there are tax benefits for those who do." «Read the rest of this article»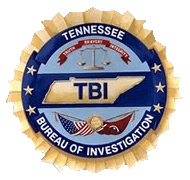 Nashville, TN – The Tennessee Bureau of Investigation arrested a former state employee for identity theft trafficking after sending personal information of approximately 6,300 Nashville Metro School teachers and state employees to his personal email account.
Steven Hunter, 24, of Hermitage, was arrested last night and booked into the Davidson County Jail on a $10,000 bond. He has since posted bond and been released from jail.
«Read the rest of this article»
Legislation creates Endowment to assist Community College Students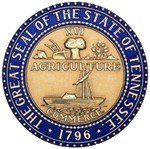 Chattanooga, TN – Tennessee Governor Bill Haslam today formally signed bill SB0194/HB0188 establishing an endowment of at least $35 million through the Tennessee Student Assistance Corporation (TSAC) to provide need-based grants for students at the state's two-year public community colleges.
"For us to attract and grow Tennessee jobs today and in the future, we have to do a better job of building a skilled workforce, which means removing barriers that stand in the way of Tennesseans furthering their education," Haslam said during the ceremonial bill signing at Chattanooga State Community College.  "These scholarships will help students afford college who might not otherwise be able to attend." «Read the rest of this article»