Legislation creates Endowment to assist Community College Students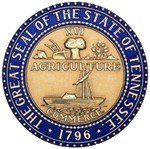 Chattanooga, TN – Tennessee Governor Bill Haslam today formally signed bill SB0194/HB0188 establishing an endowment of at least $35 million through the Tennessee Student Assistance Corporation (TSAC) to provide need-based grants for students at the state's two-year public community colleges.
"For us to attract and grow Tennessee jobs today and in the future, we have to do a better job of building a skilled workforce, which means removing barriers that stand in the way of Tennesseans furthering their education," Haslam said during the ceremonial bill signing at Chattanooga State Community College.  "These scholarships will help students afford college who might not otherwise be able to attend."
This bill, which was part of the governor's legislative agenda this year, is a component of his "Drive to 55" initiative to increase the number of Tennesseans with at least a two-year college degree or certificate.  Today, 32 percent of Tennesseans have a two-year degree or higher, and his goal is to raise that to number to 55 percent by 2025.
A portion of Tennessee's operating fund for administering the Federal Family Education Loan Program (FFELP) is being used to establish the endowment.  TSAC will work with the Tennessee Department of Treasury to set the best investment option for the endowment, and grant payments will be made directly to the community college on behalf of grant recipients.
Financial need will be calculated based on a variety of factors including: household income; assets; and family size.  These grants will be available to eligible students attending Tennessee's public community colleges.
TSAC will regularly perform audit reviews to ensure program compliance.