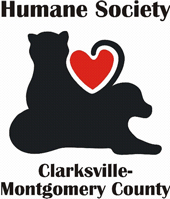 Clarksville, TN – If you regret not purchasing a Clarksville City Saver coupon book from one of the thousands of Clarksville Montgomery County School kids earlier this school year, the Humane Society of Clarksville-Montgomery County is giving you a second chance through this Sunday, July 14th.
Purchasing a book through the Humane Society will help kids and animals, because 50% of your purchase will go to CMCSS and 50% will go to the Humane Society.
Books are just $20.00 and contain over 300 pages worth thousands of dollars in local and Nashville savings, including coupons for $10.00 off already discounted spay-neuter vouchers through the Humane Society.
Coupons don't expire until February 1st, 2014. Also, new in this year's book is a very handy iPhone app, which is awesome for those of us who have a tendency to forget our books in the car.
To purchase a book, visit the Humane Society office at 940 Tennessee Avenue, Clarksville, right behind the Arby's on Riverside Drive. Office hours are Monday/Tuesday/Friday/Saturday from 9:00am-2:00pm or Wednesday/Thursday from 4:30pm-7:30pm.
For more information, contact the Humane Society of Clarksville-Montgomery County at 931.648.8042 or humanesociety@clarksville.com
Thank you for supporting Humane Society of Clarksville-Montgomery County fundraising efforts. The HSCMC is not affiliated with nor receives funding from the Humane Society of the United States (HSUS) or any other national organization. They are a privately chartered non-profit 501(c)(3) organization that is funded solely by fundraisers, donations and grants.