Topic: Torture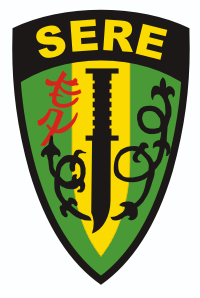 As the usual rationalizations for  U.S. torture  (it works, it's not so bad, we didn't do it anyway) have come under increasing attack in recent days, a relatively new defense has emerged, from GOP members of congress, columnist Charles Krauthammer,  Fox News' Jim Angle, and many others:  Waterboarding can't be torture because we used it on "thousands" of our own troops as part of their training!
Of course, some have questioned the degree of waterboarding (was it the lite version?) and, of course, none of the military personnel were subjected to it 83 times.  But the argument remains out there.
This week, I received a letter from a woman from Florida, mother of a young Marine, who has corresponded with me before about her military background and her son joining up, at Editor & Publisher.  Her latest letter was extremely disturbing and also extremely relevant to the latest torture excuse.  Here is it is, with her name omitted for obvious reasons. «Read the rest of this article»
Know what these photos are?
These are Iraqi troops surrendering by the thousand to U.S. forces during the first Gulf War in 1991.  These drafted Iraqi fighters chose to turn themselves over to Americans in droves because they knew they'd be treated better by U.S. troops than by their own government.  They had faith in us that we wouldn't execute them, that we'd feed them and give them water, and that we'd provide them with shelter.  To them, facing capture was a much better option than either retreating back to the care of Saddam and his sadistic sons or of fighting to the death.
This worked out well, because it meant that we, as Americans, wouldn't have to face a determined, cornered enemy that could've drawn out the war and inflicted unnecessary casualties on our side.  It was seen as a great victory.
(Warning: This article contains images which depict torture, and may be considered graphic)
«Read the rest of this article»
Today, another hearing ended in turmoil when a 47-year-old Sudanese man, Ibrahim al-Qosi, refused representation and declared he would boycott the military commission, before which he is charged with conspiracy and providing material support to terrorism. Al-Qosi told the judge, Air Force Col. Nancy Paul, that he has been waiting for this day for four years, that he does not recognize the lawfulness of the military commission, and that he "leaves the field for you to play as you wish."
Today, the fragile and flawed system of military commissions produced a new episode in its Kafkaesque system of "justice" series. As in the famous Franz Kafka piece "Before the Law," Al-Qosi has waited "to gain entry into the law" only to discover that this unjust system was created for him (and the others declared "unlawful alien enemy combatants" by the Bush administration). In the Kafka story, the man who waits at the door until he is about to die asks the doorkeeper why, even though everyone seeks the law, no one else has come in all the years. To this question the doorkeeper replies: "No one else can gain entry, since this entrance was assigned only to you. I'm going now to close it." «Read the rest of this article»
From the director of "Enron: The Smartest Guys in the Room," Alex Gibney's Taxi to the Dark Side is a gripping investigation into the reckless abuse of power by the Bush Administration.
By probing the homicide of an innocent taxi driver at the Bagram Air Force Base in Afghanistan, the film exposes a worldwide policy of detention and interrogation that condones torture and the abrogation of human rights. This disturbing and often brutal film is the most incisive examination to date of the Bush Administration's willingness, in its prosecution of the "war on terror," to undermine the essence of the rule of law. The film asks and answers a key question: what happens when a few men expand the wartime powers of the executive to undermine the very principles on which the United States was founded.
Incorporating rare and never-before-seen images from inside the Bagram, Abu Ghraib and Guantanamo Bay prisons, and interviews with former government officials such as John Yoo, Alberto Mora and Colonel Lawrence Wilkerson, interrogators, prison guards, New York Times reporters Tim Golden and Carlotta Gall (who wrote the first stories about the homicides in Bagram Air Base in Afghanistan) and the families of tortured prisoners, the film dissects the progression of the Administration's policy on torture from the secret role of key administration figures, such as Dick Cheney, Alberto Gonzales and others to the soldiers in the field.
«Read the rest of this article»

Shortly, with Der Fuerer's signing of the torture bill passed this week by congress, the United States will become a fascist state in all but name. No longer will be subject to the rule of law, but rather to the caprice of a man who I judge to be amoral and immoral. Habeus corpus has been done away with. The right to to a speedy and fair trial by a jury of your peers has been done away with. The right to be apprised of the charges brought against you and to confront your accusers has been done away with. The right to legal counsel has been done away with.
Instead, the chief executive of the United States reserves to himself the right to designate whomever he wishes as an "enemy combatant". Once so designated, the president has the right to dispose of you in any manner he sees fit. You will be "disappeared". No one will be told where you have been take or what has been done to you. You will be held incognito so long as the president wishes. And while being held, they may use any technique they desire to extract information from you. Nor can they be held liable for their actions, this bill gives them a get out of jail free card for all such actions performed in the past, present or future. You will be unable to do ANYTHING to them or ANYTHING to get yourself out of their clutches. «Read the rest of this article»

This is what happens when one political party has too much control over our government and abrogates their responsibility to conduct oversight over the other branches of our government because they are controlled by members of their political party!
This Minority Report has been produced at the direction of Representative John Conyers, Jr., Ranking Member of the House Judiciary Committee.The Report is divided into two principal parts – Part I, released in draft form in December, 2005, concerns "The Downing Street Minutes and Deception Manipulation, Torture, Retribution, and Cover-ups in the Iraq War;" and Part II, released in June 2006, concerns "Unlawful Domestic Surveillance and Related Civil Liberties Abuses under the Administration of George W. Bush." (At the conclusion, They include an Addendum including additional matters which have come to light since Part I of the Report was issued in December, 2005 and Part II was written in May, 2006). «Read the rest of this article»