Topic: Type 1 Diabetes
From Blanchfield Army Community Hospital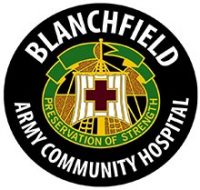 Fort Campbell, KY – It was a great day for 17-year old Alan Saucer recently when he received his second dose of the COVID-19 Coronavirus vaccine at Blanchfield Army Community Hospital (BACH).
The high school student chose to get vaccinated after speaking with his parents and his primary care manager from Blanchfield's Screaming Eagle Medical Home.
"I decided to take the vaccine because it's a quality of life reassurance that I'll have a reduced risk of getting COVID," said Saucer, who has an underlying medical condition that may put him at an increased risk for severe illness from COVID-19 Coronavirus.
«Read the rest of this article»
Fort Campbell, KY – A nursing team from the Blanchfield Army Community Hospital (BACH) Intensive Care Unit was recognized for their clinical research and hope to share their study with nurses from across the military at a TriService Nursing Research Conference next year.
The TriService Nursing Research Program's Research and Evidence-based Practice Dissemination course is a networking opportunity for Army, Navy and Air Force nursing professionals to present and share their research examining process improvement in military healthcare delivery systems and patient care.
«Read the rest of this article»
Garrett shows us everyday what it means to be a hero

Clarksville, TN – I know it's hard to believe! Garrett Allen is in middle school. He was a baby when he was diagnosed with Type 1 Diabetes and our campaign began to find a cure. Since then, friends, family, and coworkers have all joined us in supporting JDRF and their fight to find a cure for T1D.
«Read the rest of this article»
American Heart Association Scientific Statement
Dallas, TX – Obesity and severe obesity in childhood and adolescence have been added to the list of conditions that put children and teens at increased risk for premature heart disease, according to a new scientific statement from the American Heart Association published in the Association's journal Circulation.
«Read the rest of this article»
Anaheim, CA – Children and young adults with diabetes may be seven times more likely to die from sudden cardiac death compared to children and young adults without diabetes, according to preliminary research from Denmark presented at the American Heart Association's Scientific Sessions 2017, a premier global exchange of the latest advances in cardiovascular science for researchers and clinicians.
Sudden cardiac death is defined as a sudden, unexpected death that occurs instantly or shortly after symptoms appear.
«Read the rest of this article»

Clarksville, TN – When Garrett Allen is playing baseball there's a process for managing his Type 1 Diabetes (T1D). We check his blood sugar before the game and then disconnect his pump so it doesn't get damaged.
We check again around the 3rd inning and reconnect if necessary.
«Read the rest of this article»

Clarksville, TN – This summer, Garrett Allen's All- Star baseball team won the 8 year old Tennessee Little League state tournament.
It was a lot of fun and all the boys were very excited to get their championship medals. Garrett wore his every day for about two weeks. Nothing slows this kid down. Not even Type 1 Diabetes!
«Read the rest of this article»

Clarksville, TN – Garrett had a couple ear infections and had been on a few antibiotics. He was cranky, wasn't sleeping well, and always thirsty! Sally and I thought it was the medicine.
At first, nothing too out of the ordinary for a 21 month old boy. But it persisted and with a nudge from my sister I took him to the pediatrician specifically to be tested for diabetes.
«Read the rest of this article»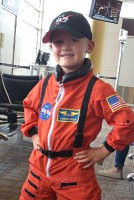 Clarksville, TN – A few weeks ago my family participated in JDRF Children's Congress 2013 in Washington, D.C. where we met with our elected officials to ask for their support in finding a cure for Type 1 diabetes. There are some amazing developments focused on both a cure and treatment.
My 5 year old son, Garrett, was diagnosed with Type 1 Diabetes when he was 21 months old. Earlier this year Garrett began using an insulin pump that replaces the need for multiple shots each day. The insulin pump was developed as a direct result of support for JDRF (Juvenile Diabetes Research Foundation) and the technology helps regulate his blood glucose level.
«Read the rest of this article»
Study finds inflammation may be part of the solution, not the problem

Boston, MA – Increased low-grade inflammation in the body resulting from obesity is widely viewed as contributing to type 2 diabetes. Going against this long-held belief, researchers from Children's Hospital Boston report that two proteins activated by inflammation are actually crucial for maintaining good blood sugar levels – and that boosting the activity of these proteins can normalize blood sugar in severely obese and diabetic mice.
The research, led by Umut Ozcan, MD, in the Division of Endocrinology at Children's, is reported in the October issue of Nature Medicine, published online September 4th. «Read the rest of this article»