Topic: Ultrasound
Nashville, TN – Through a generous donation from Tenvision Ultrasound, Nashville Zoo's Veterinary Team received a new General Electric ultrasound to replace a 12-year old model currently in use. The new device significantly advances the Zoo's ability to diagnose and treat its growing collection.
"Like any other technology, medical equipment can quickly become outdated," said Dr. Heather Schwartz, Nashville Zoo's Veterinary Services. "This new ultrasound has some great new features that we did not have before, and we are so thankful to Tenvision for elevating us to new levels of care."
«Read the rest of this article»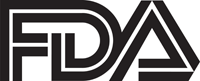 Silver Spring, MD – The U.S. Food and Drug Administration (FDA) has announced the following actions taken in its ongoing response effort to the COVID-19 Coronavirus pandemic:
Thursday, the FDA issued a guidance on non-invasive fetal and maternal monitoring devices to help increase the availability and capability of these devices used to support patient monitoring during the COVID-19 Coronavirus pandemic.
«Read the rest of this article»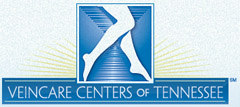 Clarksville, TN – Dr. Stephen Daugherty, the medical director of VeinCare Centers of Tennessee in Clarksville, Tennessee, presented his leading clinical experience treating pelvic venous congestion syndrome at the annual meeting of the American Venous Forum (AVF) on February 25th.
The American Venous Forum is an organization of physicians, mostly academic vascular surgeons, with interests in venous disorders. Dr. Daugherty was the first American to report a series of patients with pelvic congestion syndrome (PCS) due to compression of the veins of the pelvis two years ago when he previously reported at the AVF meeting.
«Read the rest of this article»
Researchers Estimate at Least Two Percent of All Future Cancers in the U.S. Will Stem from CT Scans Alone – That's Approximately 29,000 Cases and 15,000 Deaths Per Year

Yonkers, NY – X-rays have been used for almost 120 years and computed tomography, or CT scans, were introduced in the 1970's. These newer scans allow doctors to see with unprecedented precision the inner workings of the human body through the use of multiple X-ray images.  Their use has grown from fewer than 3 million per year in 1980 to more than 80 million today.
CT scans emit a powerful dose of radiation, in some cases equivalent to about 200 chest X-rays, or the amount most people would be exposed to from natural sources over seven years.  «Read the rest of this article»
Chicago, IL – An experimental 3-dimensional printed model of the heart may help surgeons treat patients born with complicated heart disorders, according to research presented at the American Heart Association's Scientific Sessions 2014.
Most heart surgeons use 2D images taken by X-ray, ultrasound and MRI for surgical planning. However, these images may not reveal complex structural complications in the heart's chambers that occur when heart disease is present at birth (congenital heart defects), as opposed to developing later in life within a structurally normal heart. «Read the rest of this article»
Consumer Reports Health investigation finds rush to Overtest and Overtreat; Disturbing Overuse of Angioplasty   

Yonkers, NY – An investigation by Consumer Reports Health reveals that the practice of healing hearts has become a money-making machine that too often favors profits over science. The report shines a light on excessive testing and overtreatment, taking special note of the overuse of angioplasty.
To help consumers make informed decisions about their cardiac care, Consumer Reports Health is providing several consumer tools including Ratings for 323 surgical groups that perform heart bypass surgery in the U.S., Ratings for heart screenings, and a heart-risk calculator. «Read the rest of this article»