Topic: University of Arizona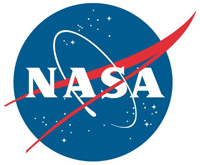 Greenbelt, MD – NASA says Asteroid Bennu's most prominent boulder, a rock chunk jutting out 71 ft (21.7 m) from the asteroid's southern hemisphere, finally has a name. The boulder – which is so large that it was initially detected from Earth – is officially designated Benben Saxum after the primordial hill that first arose from the dark waters in an ancient Egyptian creation myth.
Benben Saxum and 11 other features on the asteroid are the first to receive official Bennu feature names approved by the International Astronomical Union (IAU), the internationally recognized authority for naming celestial bodies and their surface features.
«Read the rest of this article»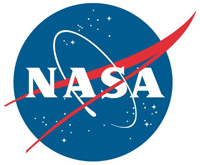 Washington, D.C. – University students and researchers working on a NASA mission orbiting a near-Earth asteroid have made an unexpected detection of a phenomenon 30 thousand light years away. Last fall, the student-built Regolith X-Ray Imaging Spectrometer (REXIS) onboard NASA's OSIRIS-REx spacecraft detected a newly flaring black hole in the constellation Columba while making observations off the limb of asteroid Bennu.
REXIS, a shoebox-sized student instrument, was designed to measure the X-rays that Bennu emits in response to incoming solar radiation. X-rays are a form of electromagnetic radiation, like visible light, but with much higher energy.
«Read the rest of this article»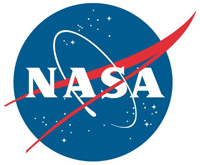 Pasadena, CA – NASA has selected four Discovery Program investigations to develop concept studies for new missions. Although they're not official missions yet and some ultimately may not be chosen to move forward, the selections focus on compelling targets and science that are not covered by NASA's active missions or recent selections. Final selections will be made next year.
NASA's Discovery Program invites scientists and engineers to assemble a team to design exciting planetary science missions that deepen what we know about the solar system and our place in it.
«Read the rest of this article»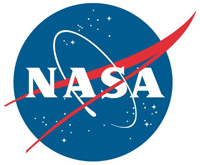 Washington, D.C. – NASA's Spitzer Space Telescope's mission has come to an end after more than 16 years studying the universe in infrared light, revealing new wonders in our solar system, our galaxy and beyond.
Mission engineers confirmed at about 2:30pm PT (4:30pm CT) Thursday the spacecraft was placed in safe mode, ceasing all science operations. After the decommissioning was confirmed, Spitzer Project Manager Joseph Hunt declared the mission had officially ended.
«Read the rest of this article»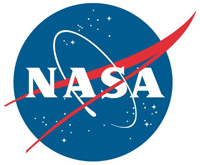 Washington, D.C. – After a year scoping out asteroid Bennu's boulder-scattered surface, the team leading NASA's first asteroid sample return mission has officially selected a sample collection site.
The Origins, Spectral Interpretation, Resource Identification, Security, Regolith Explorer (OSIRIS-Rex) mission team concluded a site designated "Nightingale" – located in a crater high in Bennu's northern hemisphere – is the best spot for the OSIRIS-REx spacecraft to snag its sample.
«Read the rest of this article»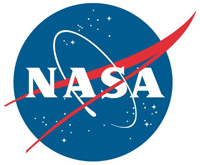 Pasadena, CA – NASA has big plans for returning astronauts to the Moon in 2024, a stepping stone on the path to sending humans to Mars. But where should the first people on the Red Planet land?
A new paper published in Geophysical Research Letters will help by providing a map of water ice believed to be as little as an inch (2.5 centimeters) below the surface.
Water ice will be a key consideration for any potential landing site. With little room to spare aboard a spacecraft, any human missions to Mars will have to harvest what's already available for drinking water and making rocket fuel.
«Read the rest of this article»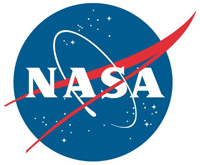 Pasadena, CA – Shortly after NASA's OSIRIS-REx spacecraft arrived at asteroid Bennu, an unexpected discovery by the mission's science team revealed that the asteroid could be active, or consistently discharging particles into space. The ongoing examination of Bennu – and its sample that will eventually be returned to Earth – could potentially shed light on why this intriguing phenomenon is occurring.
The OSIRIS-REx team first observed a particle-ejection event in images captured by the spacecraft's navigation cameras taken on January 6th, just a week after the spacecraft entered its first orbit around Bennu.
«Read the rest of this article»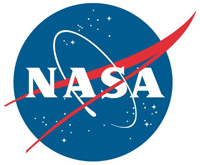 Greenbelt, MD – NASA asks you to imagine slow-motion fireworks that started exploding 170 years ago and are still continuing. This type of firework is not launched into Earth's atmosphere, but rather into space by a doomed super-massive star, called Eta Carinae, the largest member of a double-star system.
A new view from NASA's Hubble Space Telescope, which includes ultraviolet light, shows the star's hot, expanding gases glowing in red, white and blue. Eta Carinae resides 7,500 light-years away.
«Read the rest of this article»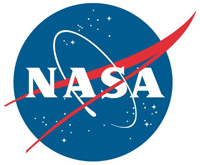 Pasadena, CA – NASA's Mars Reconnaissance Orbiter completed 60,000 loops around the Red Planet at 10:39am PDT (12:39 pm CDT) on Wednesday morning, May 15th, 2019. On average, MRO takes 112 minutes to circle Mars, whipping around at about 2 miles per second (3.4 kilometers per second).
Since entering orbit on March 10th, 2006, the spacecraft has been collecting daily science about the planet's surface and atmosphere, including detailed views with its High Resolution Imaging Science Experiment camera (HiRISE). HiRISE is powerful enough to see surface features the size of a dining room table from 186 miles (300 kilometers) above the surface.
«Read the rest of this article»
NASA Headquarters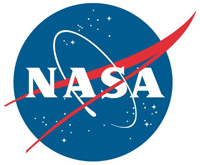 Washington, D.C. – A NASA spacecraft that will return a sample of a near-Earth asteroid named Bennu to Earth in 2023 made the first-ever close-up observations of particle plumes erupting from an asteroid's surface. Bennu also revealed itself to be more rugged than expected, challenging the mission team to alter its flight and sample collection plans, due to the rough terrain.
Bennu is the target of NASA's Origins, Spectral Interpretation, Resource Identification, Security-Regolith Explorer (OSIRIS-REx) mission, which began orbiting the asteroid on December 31st. Bennu, which is only slightly wider than the height of the Empire State Building, may contain unaltered material from the very beginning of our solar system.
«Read the rest of this article»