Topic: Virginia Woolf

Clarksville, TN – In two short months, the heavens—in the words of English poet Lavinia Greenlaw—will throw a "celestial dimmer switch" during the 2017 Total Solar Eclipse, and as excitement builds across the country for this cosmic spectacle, Austin Peay State University is gearing up to host official NASA viewing parties at the campus' Fortera Stadium.
More than 8,000 people are expected to make their way to the football stadium on August 21st, 2017, to safely witness the total solar eclipse.
«Read the rest of this article»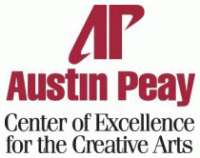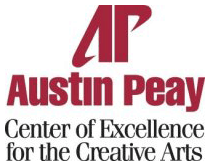 Clarksville, TN – In the early 20th century, a small group of writers, artists and intellectuals gathered in a fashionable London neighborhood to discuss everything from literature and art to politics and economics.
A brilliant but melancholy young writer named Virginia Woolf often attended these salons, known as the Bloomsbury Group, and it seems fitting that her presence will again be evoked at 5:00pm on May 14th during the Austin Peay State University Center of Excellence for the Creative Arts' Spring Salon Series event.
«Read the rest of this article»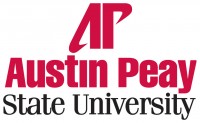 Clarksville, TN – A few years ago, Dr. Jill Franks, Austin Peay State University professor of English, decided to change up a course she taught on Irish literature. Instead of focusing on that country's noted male authors, such as James Joyce and William Butler Yeats, she opted to teach about Ireland's underrepresented female authors, including Elizabeth Bowen and Edna O'Brien.
Franks had recently taught a similar class on female British writers, and with these subjects fresh on her mind, she began noticing fascinating distinctions between the two cultures and how they handled the evolution of the women's movement.
«Read the rest of this article»
Austin Peay State University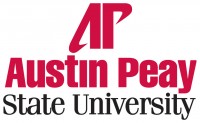 Clarksville, TN – When Travis Tanner, an Austin Peay State University freshman, read "Oliver Twist" for his world literature class earlier this semester, he had a little trouble visualizing the young orphan's journey through London.
Part of the problem was that Tanner, a physics major, had never visited Europe. In fact, his only experience with international travel occurred a few years ago on a road trip to Canada. So the drab, Georgian-style buildings of Victorian England were a bit hard to imagine.
«Read the rest of this article»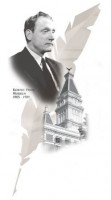 Amy Wright is multi-talented–a poet, nonfiction and flash fiction writer. She is author of two chapbooks, There Are No New Ways to Kill a Man and Farm. Her work also appears in a number of journals including American Letters & Commentary and Quarterly West, and is anthologized in The Southern Poetry Anthology, Volume III: Southern Appalachia.
She is the prose editor of APSU's Zone 3 Press and is an assistant professor of creative writing at APSU.
At the Clarksville Writers' Conference 2011, she began with a writing exercise. She asked her small audience to write down some song lyrics they liked, a quote you remember, prayers or religious quotes with meaning to that person, a bit of dialogue from movies, something overheard, lines of poetry, historical lines, and a question within a specified time limit.
Wright asked them to think of themselves as gatherers of words.
«Read the rest of this article»