Topic: W.M. Keck Observatory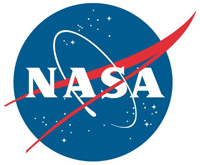 Greenbelt, MD – Forty years ago, a Voyager spacecraft snapped the first closeup images of Europa, one of Jupiter's 79 moons. These revealed brownish cracks slicing the moon's icy surface, which give Europa the look of a veiny eyeball. Missions to the outer solar system in the decades since have amassed enough additional information about Europa to make it a high-priority target of investigation in NASA's search for life.
What makes this moon so alluring is the possibility that it may possess all of the ingredients necessary for life. Scientists have evidence that one of these ingredients, liquid water, is present under the icy surface and may sometimes erupt into space in huge geysers.
«Read the rest of this article»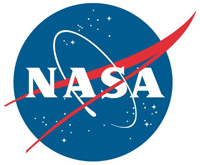 Greenbelt, MD – NASA's Transiting Exoplanet Survey Satellite (TESS) has discovered a hot planet that has pointed the way to additional worlds orbiting the same star, one of which is located in the star's habitable zone. If made of rock, this planet may be around twice Earth's size.
The new worlds orbit a star named GJ 357, an M-type dwarf about one-third the Sun's mass and size and about 40% cooler that our star. The system is located 31 light-years away in the constellation Hydra. In February, TESS cameras caught the star dimming slightly every 3.9 days, revealing the presence of a transiting exoplanet — a world beyond our solar system — that passes across the face of its star during every orbit and briefly dims the star's light.
«Read the rest of this article»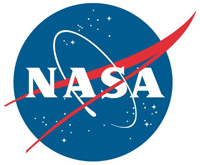 Pasadena, CA – NASA says that on the surface of Jupiter's moon Europa a familiar ingredient has been hiding in plain sight. Using a visible-light spectral analysis, planetary scientists at Caltech and NASA's Jet Propulsion Laboratory in Pasadena, California, have discovered that the yellow color visible on portions of the surface of Europa is actually sodium chloride, a compound known on Earth as table salt, which is also the principal component of sea salt.
The discovery suggests that the salty subsurface ocean of Europa may chemically resemble Earth's oceans more than previously thought, challenging decades of supposition about the composition of those waters. The finding was published by Science Advances on June 12th.
«Read the rest of this article»
NASA Jet Propulsion Laboratory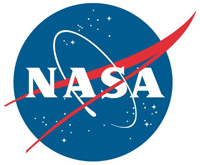 Pasadena, CA – Three images from NASA's Spitzer Space Telescope show pairs of galaxies on the cusp of cosmic consolidations. Though the galaxies appear separate now, gravity is pulling them together, and soon they will combine to form new, merged galaxies.
Some merged galaxies will experience billions of years of growth. For others, however, the merger will kick off processes that eventually halt star formation, dooming the galaxies to wither prematurely.
«Read the rest of this article»
Written by Francis Reddy
NASA's Goddard Space Flight Center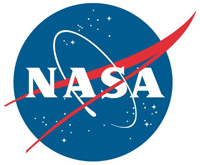 Greenbelt, MD – Using data from NASA's Kepler space telescope, citizen scientists have discovered a planet roughly twice the size of Earth located within its star's habitable zone, the range of orbital distances where liquid water may exist on the planet's surface. The new world, known as K2-288Bb, could be rocky or could be a gas-rich planet similar to Neptune. Its size is rare among exoplanets – planets beyond our solar system.
"It's a very exciting discovery due to how it was found, its temperate orbit and because planets of this size seem to be relatively uncommon," said Adina Feinstein, a University of Chicago graduate student who discussed the discovery on Monday, January 7th, at the 233rd meeting of the American Astronomical Society in Seattle.
«Read the rest of this article»
Written by Lonnie Shekhtman
NASA's Goddard Space Flight Center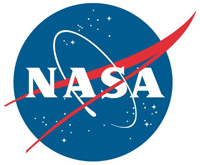 Greenbelt, MD – For centuries, scientists have worked to understand the makeup of Jupiter. It's no wonder: this mysterious planet is the biggest one in our solar system by far, and chemically, the closest relative to the Sun. Understanding Jupiter is key to learning more about how our solar system formed, and even about how other solar systems develop.
But one critical question has bedeviled astronomers for generations: Is there water deep in Jupiter's atmosphere, and if so, how much?
«Read the rest of this article»
Written by Francis Reddy
NASA's Goddard Space Flight Center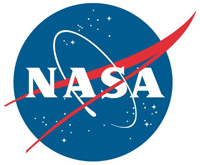 Greenbelt, MD – A team of U.S. astronomers studying the star RZ Piscium has found evidence suggesting its strange, unpredictable dimming episodes may be caused by vast orbiting clouds of gas and dust, the remains of one or more destroyed planets.
"Our observations show there are massive blobs of dust and gas that occasionally block the star's light and are probably spiraling into it," said Kristina Punzi, a doctoral student at the Rochester Institute of Technology (RIT) in New York and lead author of a paper describing the findings. "Although there could be other explanations, we suggest this material may have been produced by the break-up of massive orbiting bodies near the star."
«Read the rest of this article»
Written by Elizabeth Landau
NASA's Jet Propulsion Laboratory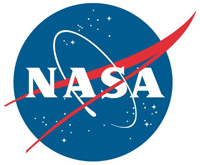 Pasadena, CA – There's no map showing all the billions of exoplanets hiding in our galaxy — they're so distant and faint compared to their stars, it's hard to find them. Now, astronomers hunting for new worlds have established a possible signpost for giant exoplanets.
A new study finds that giant exoplanets that orbit far from their stars are more likely to be found around young stars that have a disk of dust and debris than those without disks. The study, published in The Astronomical Journal, focused on planets more than five times the mass of Jupiter. This study is the largest to date of stars with dusty debris disks, and has found the best evidence yet that giant planets are responsible for keeping that material in check.
«Read the rest of this article»
Written by Michele Johnson
NASA's Ames Research Center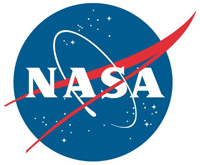 Mountain View, CA – NASA's Kepler space telescope team has released a mission catalog of planet candidates that introduces 219 new candidates, 10 of which are near-Earth size and orbiting in their star's habitable zone, which is the range of distance from a star where liquid water could pool on the surface of a rocky planet.
This is the most comprehensive and detailed catalog release of candidate exoplanets, which are planets outside our solar system, from Kepler's first four years of data. It's also the final catalog from the spacecraft's view of the patch of sky in the Cygnus constellation.
«Read the rest of this article»
Written by Ann Jenkins / Ray Villard
Space Telescope Science Institute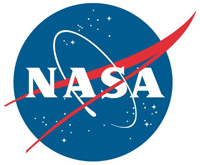 Baltimore, MD – For the first time, scientists using NASA's Hubble Space Telescope have witnessed a massive object with the makeup of a comet being ripped apart and scattered in the atmosphere of a white dwarf, the burned-out remains of a compact star.
The object has a chemical composition similar to Halley's Comet, but it is 100,000 times more massive and has a much higher amount of water. It is also rich in the elements essential for life, including nitrogen, carbon, oxygen, and sulfur.
«Read the rest of this article»