Topic: White House Coronavirus Task Force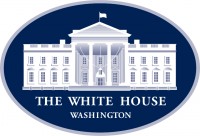 Washington, D.C. – "As the U.S. special representative for Iran, I receive complaints regularly about Voice of America's Persian service. Iranian viewers say its American taxpayer-funded programming often sounds more like the 'Voice of the mullahs' than the 'Voice of America,'" U.S. Special Representative for Iran Brian Hook writes in the New York Post.

"This is a priority for the Donald Trump administration, because supporting the Iranian people includes giving them access to independent and truthful reporting."
«Read the rest of this article»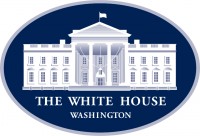 Washington, D.C. – Vice Mike President Pence has announced five new individuals to the White House Coronavirus Task Force.
The announcement comes as the Task Force enters a new phase, which is focused on getting Americans back to work and allowing businesses to re-open.
The Task Force continues to review data that indicates positive signs that Americans' efforts helped slow the spread of COVID-19 Coronavirus. The New Orleans, New York City, and Detroit Metropolitan areas all experienced between 70 – 90 percent reductions in confirmed cases (on a 7-day rolling average basis).
«Read the rest of this article»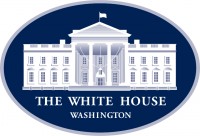 Washington, D.C. – State by state, President Donald Trump is helping to bring our great economy back to life.

The strategy for doing that was laid last month, when the President unveiled his Guidelines for Opening Up America Again. This phased approach gives every governor a playbook to evaluate when and how to get their people safely back to work.
«Read the rest of this article»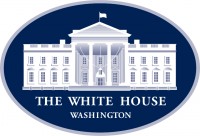 Washington, D.C. – With the Lincoln Memorial as a backdrop, President Donald Trump took questions from Americans for 2 hours last night as part of a Fox News Virtual Town Hall.

"We never had a more beautiful set than this," the President said.

Together, Americans are beating this COVID-19 Coronavirus. After months of slowing the spread of disease, our country is prepared for the next stage in this fight.
«Read the rest of this article»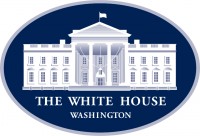 Washington, D.C. – PRESIDENT DONALD TRUMP: Well, thank you very much. Please.
This afternoon, I'll sign a proclamation declaring the month of May to be Older Americans Month. I don't know if I'm in that category. I have a feeling I am. But I feel good. And our country is making a lot of progress, Alex — I want to tell you that. Making a lot of progress.
As we honor the incredible contributions of our nation's seniors, we are here today to discuss the unprecedented steps we that we're taking to protect them from the virus.
«Read the rest of this article»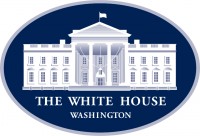 Washington, D.C. – President Donald Trump: Thank you very much. Good afternoon. We continue to see a number of positive signs that the virus has passed its peak. It's been very devastating all over the world. A hundred and eighty-four countries. Probably more. That number was as of a week ago.
Dr. Birx will walk through some of these trends in a few moments, but they're very positive trends for winning. Going to win. We're going to close it out.
«Read the rest of this article»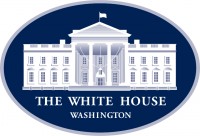 Washington, D.C. – Last month, most Americans surveyed by Gallup approved of President Donald Trump's Coronavirus response. Hospitals, state governments, and Federal agencies all earned positive reviews, too. The only institution that most people didn't trust? The news media.

Many in the media got the story wrong from the start. They insisted the COVID-19 Coronavirus posed no real threat to Americans.
«Read the rest of this article»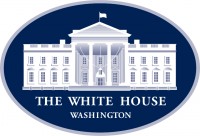 Washington, D.C. – U.S. President Donald Trump announced updated guidelines this week to continue slowing the spread of Coronavirus in America.
This 30-day window will be crucial: If every American does his or her part, the latest models suggest we could save 1 million or more U.S. lives.
Surgeon General: Why these next 30 days matter
«Read the rest of this article»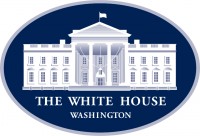 Washington, D.C. – "Some 50 major American firms have joined the national war on the coronavirus, many volunteering to shift their focus and even assembly lines to deliver needed supplies to doctors, hospitals, first responders and others on the front lines," Paul Bedard reports for the Washington Examiner.
"Most said that they answered President Donald Trump's call for help," Bedard writes. The companies that have enlisted include Facebook, Anheuser-Busch, Ford, Fiat Chrysler, and many others. "Other national and local groups have also brought in corporate partners to help find masks, gowns, and other personal protective equipment."
«Read the rest of this article»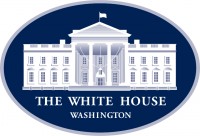 Washington, D.C. – President Donald Trump didn't wait to take action on Coronavirus (COVID-19), from imposing swift travel restrictions on China to organizing a White House Coronavirus Task Force in January.
These early moves—which at the time drew criticism from some in Washington as an "overreaction"—have allowed America to slow the spread of the deadly virus today.
«Read the rest of this article»