Topic: White House Coronavirus Task Force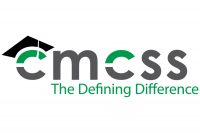 Clarksville, TN – Good morning, Clarksville-Montgomery County School System (CMCSS) Families,
This is the Communications Department with an important message.
Due to staffing issues and in an effort to mitigate the spread of COVID-19 Coronavirus, all CMCSS traditional students will transition to remote learning tomorrow, Wednesday, December 16th through Friday, December 18th.
«Read the rest of this article»

Clarksville, TN – With the United States about to begin the largest vaccination program in the nation's history, two Austin Peay State University (APSU) scientists – a virologist and a bacteriologist – said they have no concerns about receiving one of the shots.
«Read the rest of this article»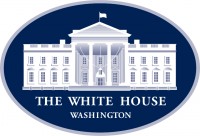 Washington, D.C. – President Donald J. Trump: Thank you very much. Thank you. It's beautiful out here this time of year. In the past nine months, my administration has initiated the single greatest mobilization in U.S. history — pioneering, developing, and manufacturing therapies and vaccines in record time. Numbers like nobody has seen before.
No medical breakthrough of this scope and magnitude has ever been achieved this rapidly, this quickly. And we're very proud of it, and I had tremendous help from the military — generals, admirals — and many of the great people at the White House.
«Read the rest of this article»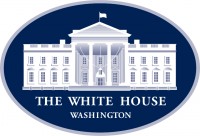 Washington, D.C. – American leaders from both parties stood down to China for 40 years. The Chinese Communist Party broke the rules on global trade, allowed Chinese firms to steal technology from American companies, and in turn destroyed entire sectors of our economy.

The corporate class and its chosen "experts," for their part, turned a blind eye to China's human rights abuses and crackdowns on speech.
«Read the rest of this article»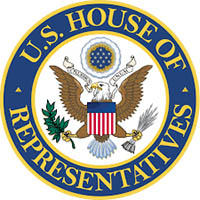 Washington, D.C. – Moments ago, U.S. Representative Mark Green sent a letter to Select Subcommittee on the Coronavirus Crisis Chairman James Clyburn (D-SC) calling on him to rescind his partisan attacks on coronavirus response efforts in Tennessee and in three other states led by Republican governors.
Representative Green said, "I am writing to you expressing my severe concern over your letters to four states led by Republican governors, including my home state Governor Bill Lee of Tennessee. The White House Coronavirus Task Force report has 21 states listed as being 'in the red zone.' Yet, for some reason, only four of these states, all with Republican governors, were on the receiving end of your letter."
«Read the rest of this article»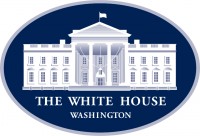 Ripon, WI – VICE PRESIDENT MIKE PENCE: Well, hello, Wisconsin! (Applause.) Thank you for that warm welcome. To Congressman Glenn Grothman, Congressman Bryan Steil, to state senators, members of the state legislature, honored guests, my fellow Americans: It is good to be here in Ripon, Wisconsin, the birthplace of the Republican Party. (Applause.) And it is great to be back in the Badger State with so many great Americans. (Applause.)
I thank you all for being here today. But allow me to begin by bringing greetings from another great fan of the Badger State. He's a man who loves the state of Wisconsin, he's been fighting to keep the promises that he made to the people of this state every day for the last three and a half years, and he was in this state just not too long ago. So allow me to bring greetings from the 45th President of the United States of America, President Donald Trump. (Applause.)
«Read the rest of this article»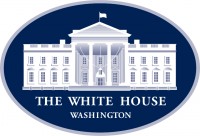 Washington, D.C. – PRESIDENT DONALD TRUMP: Well, thank you very much. It's an honor to be with everybody, and very importantly, we're at the White House, and there's no place like the White House. And for those of you that this is the first time, I know exactly what you're thinking, because I was here a first time, and it was still something I'll never forget.
So it's great to have you. And our First Lady and I are pleased to welcome everybody to this wonderful place and discuss the vital importance of safety and reopening America's schools. We want to reopen the schools. Everybody wants it. The moms want it, the dads want it, the kids want it. It's time to do it.
«Read the rest of this article»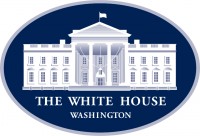 Washington, D.C. – On August 18th, 1920, the 19th amendment to the U.S. Constitution was ratified. Eight days later, it was officially adopted, securing the right to vote for American women.

To honor the 100th anniversary of this historic event, First Lady Melania Trump announced an exhibit titled Building the Movement: America's Youth Celebrate 100 Years of Women's Suffrage.
«Read the rest of this article»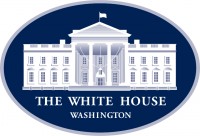 Washington, D.C. – "As the U.S. special representative for Iran, I receive complaints regularly about Voice of America's Persian service. Iranian viewers say its American taxpayer-funded programming often sounds more like the 'Voice of the mullahs' than the 'Voice of America,'" U.S. Special Representative for Iran Brian Hook writes in the New York Post.

"This is a priority for the Donald Trump administration, because supporting the Iranian people includes giving them access to independent and truthful reporting."
«Read the rest of this article»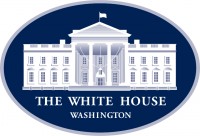 Washington, D.C. – Vice Mike President Pence has announced five new individuals to the White House Coronavirus Task Force.
The announcement comes as the Task Force enters a new phase, which is focused on getting Americans back to work and allowing businesses to re-open.
The Task Force continues to review data that indicates positive signs that Americans' efforts helped slow the spread of COVID-19 Coronavirus. The New Orleans, New York City, and Detroit Metropolitan areas all experienced between 70 – 90 percent reductions in confirmed cases (on a 7-day rolling average basis).
«Read the rest of this article»