Topic: Youth Development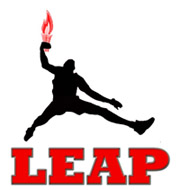 Clarksville, TN – The Clarksville Rotary Club donates $1,000 to the LEAP Organization to support their various youth enrichment programs. LEAP, which stands for Leadership, Enlightenment, Achievement, and Perseverance, is a 501(c) (3) nonprofit organization whose mission is to instill positive moral growth and sustainable life skills in youth.
What would it take to change the world? Rotary's 1.2 million members believe it starts with a commitment to Service Above Self. In more than 34,000 clubs worldwide, you'll find members volunteering in communities at home and abroad to support education and job training, provide clean water, combat hunger, improve health and sanitation, and eradicate polio.
«Read the rest of this article»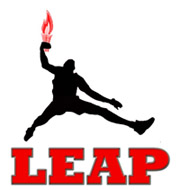 Clarksville, TN – On September 3rd, Convergys presented LEAP with a $1,000 check with $500.00 of it earmarked for scholarships.
In addition to the financial contribution, the company also made a commitment to support the LEAP career readiness program through mock interviews, workplace tours, and administration/feedback on career assessment.
The company is also encouraging employees to get involved outside of work through personal and group mentoring opportunities.
«Read the rest of this article»
Clarksville, TN – The LEAP Organization is proud to announce its 4th annual  7 Points Quest Scholarship Essay contest for high school seniors designed to encourage and promote the 7 principles of Leadership, Enlightenment, Academic Achievement, Perseverance, Outreach, Responsibility, and Growth.
The LEAP Organization recognizes the importance of encouraging youth to be productive and responsible citizens, and is honored to provide resources to assist youth in their quest to pursue higher learning opportunities. «Read the rest of this article»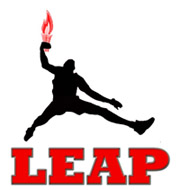 New Orleans, LA – Youth from Clarksville, Tennessee embarked on an educational excursion that began with touring Jackson Square and visiting the 1850 House, Cabildo, and Presbytre where they learned about New Orleans rich history and sampled some of its fine cuisine.
The next day the group visited the Aquarium, and Insectarium where some got to sample gourmet insects before enjoying shops and sights of Magazine St.
«Read the rest of this article»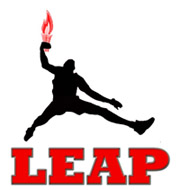 Clarksville, TN – May 31st, 2014 marked the conclusion of the 2013 – 2014 DreamChasers Program with a Youth Olympics competition between the 4 mentoring sites. This after school program is in its 2nd year and is a partnership between Clarksville Parks and Recreation and the LEAP Organization.
The purpose of this event was to unite youth enrolled in DreamChasers at the LEAP Plaza, Burt Cobb, Kleeman, and Crow Community Centers to participate in a competition that fostered team work and health/wellness while developing pride in their community. The games that the youth competed in were the Water Balloon Relay, Fitness Challenge, Basketball Shoot Out, Scooter Relay, and Rock Wall Climb Relay with the Crow Community Center under the leadership of Site Lead Jacqueline Irons winning 3 of the events to take home 1st Place.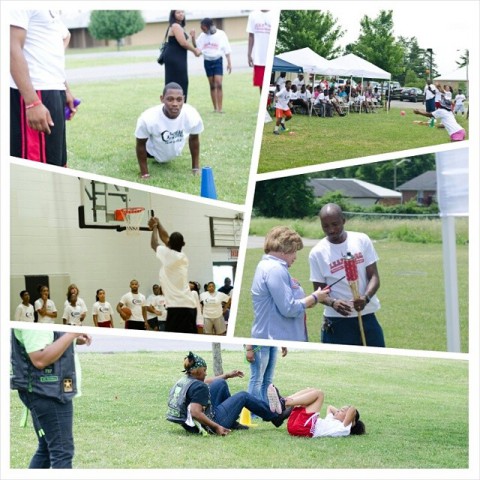 «Read the rest of this article»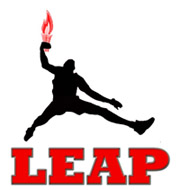 Nashville, TN – On May 7th, 2014 the LEAP Organization was selected to receive a grant award from the Nashville Predators Foundation. This year marked the Predators biggest grant program in franchise history with over $410,000 in grants were awarded to Middle Tennessee non profit organizations at Bridgestone Arena.
"We are very appreciative of the Predators Foundation selecting us for funding to enhance our youth development program" commented board member Larson Gafney.
«Read the rest of this article»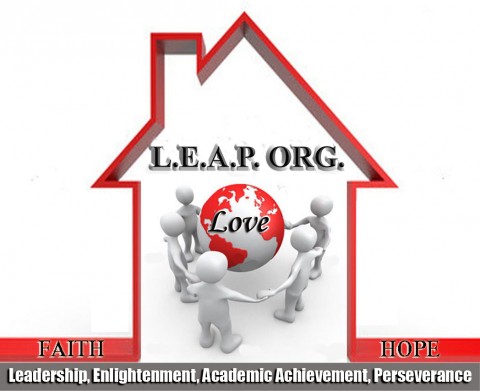 Clarksville, TN – The Veterans United Foundation of Tennessee donated $2,000 to show it's appreciation to the Leap Organization for its youth development programs that benefit the Clarksville community and youth.
The donation was made possible through the dedication and donations of employees at Veterans United Home Loans of Tennessee.
«Read the rest of this article»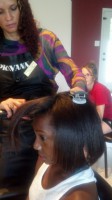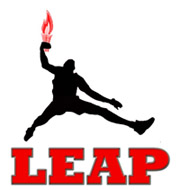 Clarksville, TN – August 25th, 2013 marked the initial Mentoring & Makeover Workshop at Leola's Salon for students enrolled in the LEAP Organization.
The workshop included free makeover and breakout sessions that discussed topics such as self-esteem, coping with peer pressure, leadership, relationships/dating, and health & beauty tips.
«Read the rest of this article»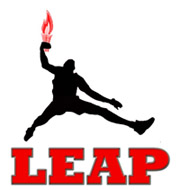 Clarksville, TN – April 29th, 2013 marked the 4 Year Anniversary for the LEAP Organization being registered as a 501c3 nonprofit organization. From its humble beginnings, the Clarksville based organization has grown to provide youth development services in Robertson County and Cheatham County.
To celebrate reaching this milestone the organization reached out to Chic Fil A on Wilma Rudolph Boulevard to create an family friendly atmosphere that encouraged board members, staff, volunteers, community partners, parents, and youth in the program to get to know one another.
«Read the rest of this article»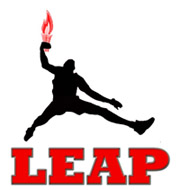 Clarksville, TN – On April 29th, 2013 the Alternative School auditorium was converted into a youth matinee that addressed Anti-bullying. Staff from the LEAP Organization opened the program by selecting volunteers to participate in skits that focused on forms of bullying that consisted of starting rumors and excluding others from various activities.
Following the skits, the students were given an opportunity to share some of their personal experiences with being bullied and being the bully.
«Read the rest of this article»