In celebration of Banned Books Week, Clarksville Online will offer our readers articles, and Best Books lists — yes, lists — of the best in literature for both adults and children.  Have you read a banned Book? We hope so!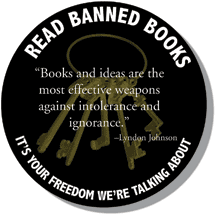 Banned Books Week:  Celebrating the Freedom to Read is observed during the last week  of September each year.   Observed since 1982, the annual event reminds Americans not to take this precious democratic freedom for granted.
Banned Books Week is sponsored by the American Booksellers Association, the American Booksellers Foundation for Free Expression, the American Library Association (ALA), the Association of American Publishers, the American Society of Journalists and Authors and the National Association of College Stores. The Library of Congress Center for the Book endorses it.
Many bookstores and libraries across the nation join in the celebration with displays and readings of books that have been banned or threatened throughout history.  These include works ranging from the Bible to John Steinbeck's "Of Mice and Men." «Read the rest of this article»
This is an authorized posting of a Sept. 2, 2008 This article is reprinted with authorization from by its author, Rabbi Shmuley Boteach, our guest commentator. With all the political clamor of late about knowing G_d's plan, and executing his tasks, a moment of reflection just might be beneficial to all of us.
"G-d's Thoughts on the Presidential Election"
It's time to play that fun, all-American game, Who is G-d punishing now? Three years ago, when Katrina devastated New Orleans, some on the religious right suggested that the city with the infamous French Quarter was being destroyed for its debauchery and licentiousness. G-d poured fire and brimstone on Sodom in ancient times, and He rained down lightning and broken levies on New Sodom in modern times.
Fast forward three years and here we go again, only this time G-d is punishing innocent men and women in Louisiana for the Republican Convention in Minnesota. According to filmmaker Michael Moore "Gustav is proof that there is a God in heaven. To just have it planned at the same time, that it would actually be on its way to New Orleans for Day One of the Republican convention, up in the Twin Cities, at the top of the Mississippi River." The theme was echoed by Don Fowler, the South Carolina Democratic Party chairman, who joked that the hurricane was God's favor to Democrats. But Mr. Fowler will have to forgive some of the residents of New Orleans, both Democrat and Republican alike, if they don't get the joke. «Read the rest of this article»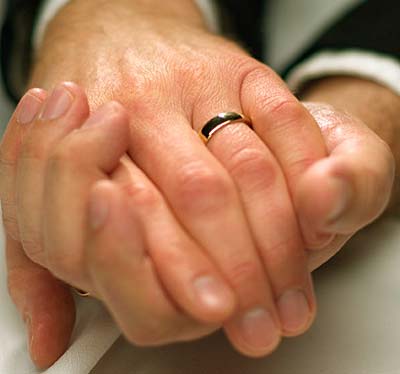 California is a progressive state, the home of Hollywood and the creation of the cowboy movies and the stars I watched as a child. California is famous for its entertainment, education, and cultural and religious activities. Rev. Robert Schuller of the Crystal Cathedral and the Hour of Power, his version of Christianity, is located there.
Recently California made more news when the California Supreme Court authorized same-sex marriages. The ruling does not, however, require any church to violate its conscience, doctrine or beliefs. Americans United, a dedicated and conscientious organization for protecting constitutional rights, after an intense examination of the ruling, noted that "nothing in the decision requires houses of worship to perform or recognize these unions." «Read the rest of this article»