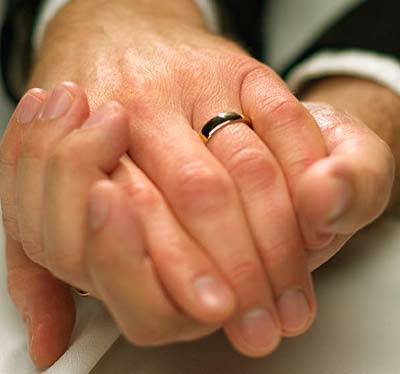 California is a progressive state, the home of Hollywood and the creation of the cowboy movies and the stars I watched as a child. California is famous for its entertainment, education, and cultural and religious activities. Rev. Robert Schuller of the Crystal Cathedral and the Hour of Power, his version of Christianity, is located there.
Recently California made more news when the California Supreme Court authorized same-sex marriages. The ruling does not, however, require any church to violate its conscience, doctrine or beliefs. Americans United, a dedicated and conscientious organization for protecting constitutional rights, after an intense examination of the ruling, noted that "nothing in the decision requires houses of worship to perform or recognize these unions."
The court held that "the state constitution mandates that same-sex couples have the same right to the benefit of civil marriage as opposite sex couples." The justice made clear, however, that the ruling applies only to civil marriages." Religious communities remain free to marry same-sex couples, or not."
The ruling is a strong declaration of personal freedom and religious liberty. Same sex marriages have been taking place since June 17.