Topic: Issues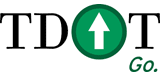 NASHVILLE – The Tennessee Department of Transportation today announced "Clear the Air Tennessee," a new educational program designed to encourage Tennesseans to take action against poor air quality by changing their transportation habits.  The program is funded through the federal Congestion Mitigation and Air Quality Improvement program and targets citizens in counties designated by the E.P.A. as air quality nonattainment or maintenance areas.
"Taking simple steps in our daily lives can make a dramatic impact on our air quality," said TDOT Commissioner Gerald Nicely.  "We hope this educational program will lead motorists to make positive changes in daily driving habits."
TDOT recommends these SIMPLE steps to help Clear the Air in Tennessee: «Read the rest of this article»
Today, December 3, is International Day of Persons with Disabilities.
"Dignity and justice for all of us" is the theme of this year's International Day for Persons with Disabilities, as well as for the 60th anniversary of the Universal Declaration of Human Rights.
In the United States, we are fortunate to have the Americans with Disabilities Act (ADA), passed in 1990, and the recently passed Americans with Disabilities Amendments Act (ADAAA), which restores much of the original meaning and intent of the ADA that has been watered down over the years, and which will take effect on January 1, 2009.  Even so, there is still much work to be done to ensure equal rights for people with disabilities, and to overcome attitudes and stigmas that still exist today, both in the U.S. and in other countries around the world, especially those without such legislation as the ADA. «Read the rest of this article»
In a special session Monday night, the City Council approved an amendment to the city's capital project budget, giving the okay to $32 million in new debt and $39 million in re-structured debt for development of Mayor Johnny Piper's proposed marina, water park and other Fairgrounds "development." The debt package would extend loans through 2027.
In fact, the "done deal" marina has spurred boats sales, or the illusion and suggestion of boat sales, including the collage of watercraft already on display in a Riverside Drive dealer's lot and another boat display/storage area strategically poised on the concrete slab that once housed the Fairground Pavilion. «Read the rest of this article»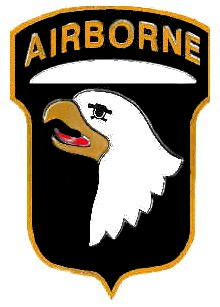 FORT CAMPBELL, KY–  On Thursday, October 30, a military family member reported two men pretending to be a casualty notification officer and chaplain visited her home and falsely notified her that her deployed Soldier had been killed.
The man impersonating the notification officer was wearing a Class A "dress green" uniform and the other was wearing civilian clergy attire.
There have been a few incidents of this nature in the past two months involving family members living off post, but Thursday's incident occurred on post. The spouse did not allow the pair into her home and when they left contacted the Family Readiness Support Assistant and Rear Detachment Commander to confirm the information. The command let her know her spouse is still alive and worked to put him in contact with her as soon as possible. Military police were notified and a police report was taken at the scene. «Read the rest of this article»
Politics got ugly in Clarksville Saturday, October 25, as at least one McCain/Palin campaigner chose to take the low road, politicking curbside at Veteran's Plaza Election near the Election Commission office where hundreds of people arrived to vote between 8 a.m. and noon.
One male Caucasian McCain/Palin campaigner donned an Obama Halloween mask, of and by itself not a big deal, but then attached a hand-printed cardboard "Hamas for Obama" sign perpetrating a lie and creating an implication of terrorist ties to presidential candidate Sen. Barack Obama. On the flip side of the sign are the words "Honk for Socialism NoBama."
Debating the issues, building an case for a candidate rooted in facts, is one thing. This kind of ill-informed misinformation and dis-information starts with the word "stupid," meanders into "childish," and continues with "dangerous" and "malicious." Where it ends remains a question mark. «Read the rest of this article»
Church-State watchdog group sends 100,000 letters to religious leaders nationwide
Americans United for Separation of Church and State is advising houses of worship nationwide to respect federal tax law and stay out of partisan politics.
Americans United announced today that 100,000 letters have been mailed to clergy and lay leaders reminding them that federal tax law prohibits tax-exempt entities, including houses of worship, from endorsing candidates.
"Houses of worship are supposed to tend to spiritual needs and do charitable work, not act as political action committees," said the Rev. Barry W. Lynn, Americans United executive director. "Our letter reminds religious leaders about what the law requires, why it makes sense and how it could affect them." «Read the rest of this article»
As early voting opened in Tennessee to heavy turnouts, Senator McCain's promised thumping of Senator Obama didn't materialize. Groups gathered at both local Republican and Democratic party headquarters to watch the debate, discuss their preferences and hear the candidates present their proposals.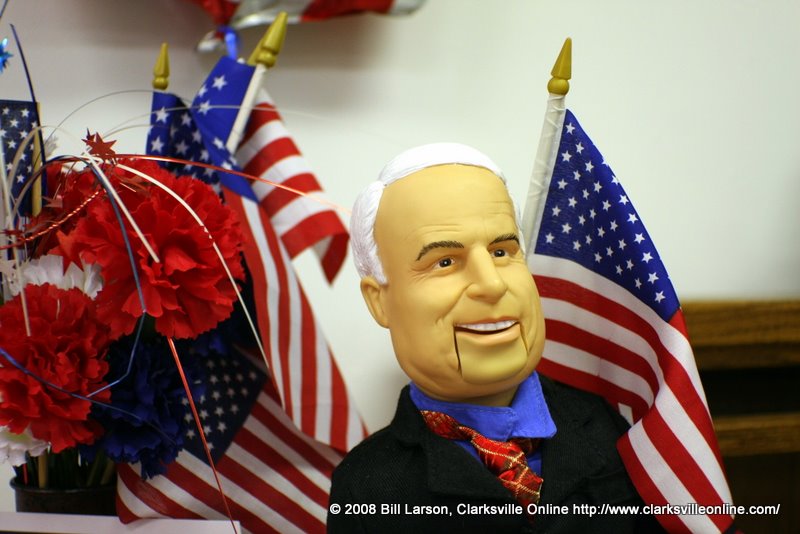 The final candidates debate of the 2008 presidential election season was a much anticipated showcase of America's choices for leadership for the next four years. The debate's focus was to be on domestic policy, with the recent upheaval in the financial markets to be a focal point. The level of negative ads has increased to  near crescendo as McCain's campaign unleashed new charges and the Obama campaign refuted falsehoods and returned the fire to McCain. The debate was supposed to offer a clear demonstration of McCain's superiority to Obama. Sadly, for McCain, the smear adhesive didn't stick.
Viewers were treated to a consistent presentation of proposals and ideas from Obama as he responded to  McCain's attempts to hang negatives.
Obama noted that McCain's own campaign said publicly last week that, "if we keep on talking about the economic crisis, we lose, so we need to change the subject." Such was the tone for the course of the evening. «Read the rest of this article»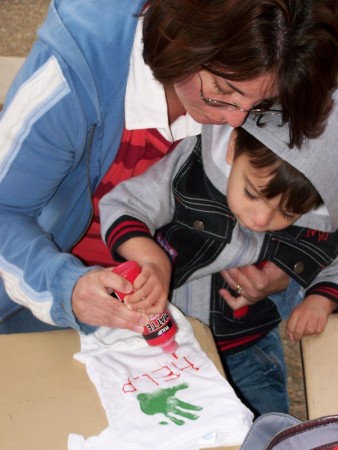 Austin Peay State University will advocate those who have been affected by acts of sexual violence with the Clothesline Project. The event is open to the public and takes place at 8 a.m., Thursday, Oct. 16 at the Morgan University Center Plaza.
The Clothesline Project is an international event that bears witness to the effects of sexual violence in the community. The project gives its participants the opportunity to print T-shirts in honor of men and women who are survivors of sexual and domestic violence. These shirts will be displayed on a clothesline to raise awareness of the impact violence has on the community.
The Clothesline Project (CLP) originated on Cape Cod, Massachusetts, in 1990, and was designed to address the issue of violence against women. Women affected by violence express their emotions by decorating a shirt. They then hang the shirt on a clothesline to be viewed by others as testimony to the problem of violence against women. Locally the Clothesline Project has also been displayed at the Clarksville-Montgomery County Library. «Read the rest of this article»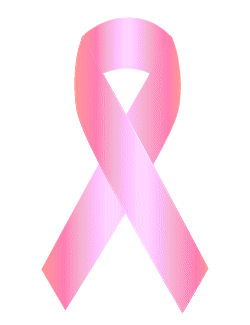 I'm not a crier. However, my emotions ran the gamut from elation to tears as I participated in the Susan G. Komen Breast Cancer Walk for the Cure in Nashville on Oct 4th.  As I walked the 5K race with my daughter and thousands of others, I read memorials on t-shirts such as "In memory of Mom" but also many happier phrases such as "In celebration of my sister". I felt overwhelmed by so many who'd been affected by breast cancer. My sister, Pam Thompson, is a survivor and is doing well.  She completed her surgery, chemo, and radiation about 2 years ago. «Read the rest of this article»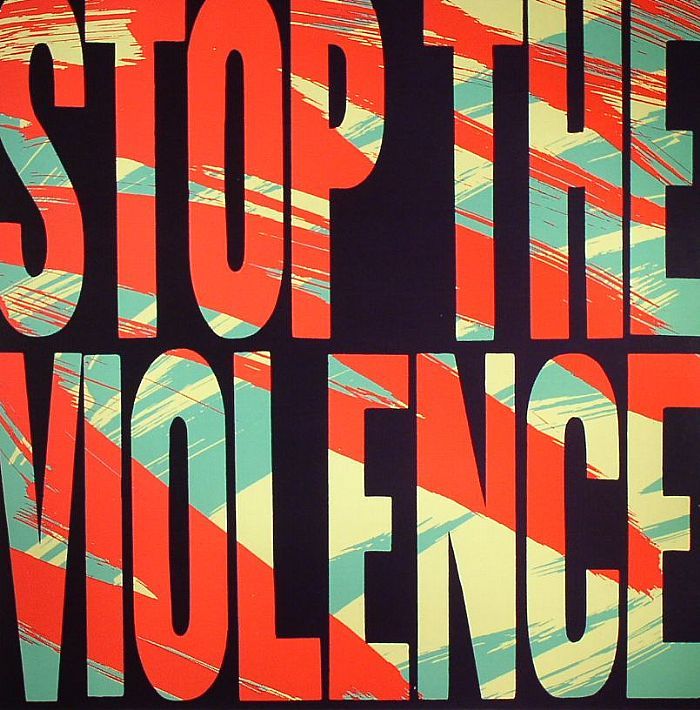 "A Community United to Stop the Violence," a community awareness day, will be held October 11 from 11 a.m. to 2 p.m. at Draughon's Junior College, 1860 Wilma Rudolph Boulevard. The event, which is free and open to the public, is sponsored by the Montgomery County Sheriff's Special Victims Unit, Draughons Junior College, Charter Communications ® and Centerstone.
Complimentary food and drinks will be offered while supplies last, and the event will feature children's activities, finger printing, games, air evac helicopter, fire trucks, law enforcement vehicles, ambulance, crime scene unit, bomb squad, K-9 team, tactical team, explorers, Clothes Line Project, wood work shop, handprint project and the Charter Internet trailer.
Door Prizes will be given out at the event and you must be present to win. Grand Prize giveaway will be two sets of Suite Tickets to the December 7th Carrie Underwood Concert. Many other terrific prizes will be given out during the Even