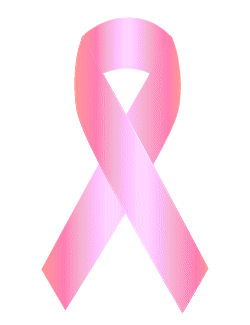 I'm not a crier. However, my emotions ran the gamut from elation to tears as I participated in the Susan G. Komen Breast Cancer Walk for the Cure in Nashville on Oct 4th.  As I walked the 5K race with my daughter and thousands of others, I read memorials on t-shirts such as "In memory of Mom" but also many happier phrases such as "In celebration of my sister". I felt overwhelmed by so many who'd been affected by breast cancer. My sister, Pam Thompson, is a survivor and is doing well.  She completed her surgery, chemo, and radiation about 2 years ago.
This year's Nashville Susan G. Komen Race for the Cure® raised over $1 million for the fight against breast cancer!  It's not too late to make a donation.
There was much celebration and hope. One of my favorite t-shirt slogans was "Cancer Sucks". If you ever have the opportunity to participate in one of the walks, I highly encourage you to do so. It was an experience I'll always remember.
Susan G. Komen for the Cure was established in 1982 by Nancy Brinker to honor the memory of her sister, Susan G. Komen, who died from breast cancer at the age of 36. Today, this grassroots effort is an international organization with a network of volunteers working through local Affiliates and Komen Race for the Cure® events.

Komen runs one of the most innovative, responsive grant programs in breast cancer today. In addition to funding research, the Foundation and its Affiliates fund community-based breast health education and breast cancer screening and treatment projects for the medically underserved. In 1992, the Greater Nashville area held it's first Race at Centennial Park with 500 participants. The Greater Nashville Affiliate of Susan G. Komen for the Cure was founded in 1997.

Up to 75 percent of the net proceeds raised by Greater Nashville's participation in Komen Race for the Cure stays in Middle Tennessee to fund outreach programs and initiatives that address the specific unmet breast health needs of our community, and a minimum of 25 percent of net proceeds raised supports the Komen for the Cure Award and Research Grant Program.