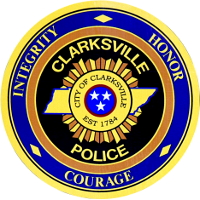 The Clarksville Police Department is taking applications for the next Citizen Police Academy (CPA) class which runs from September 8 – December 1, 2009.  Classes are held on Tuesday evenings from 6:30 p.m. to 9 p.m.
The CPA covers all facets of the Police Department"s activities from administration to tactical operations. «Read the rest of this article»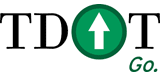 Nashville – More than two million people have called Tennessee 511 for information since the program launch in August 2006.  On Tuesday, July 28, 2009 at 9:53 p.m. eastern time the 2,000,000th caller dialed 511 for information about Tennessee's roadways and weather.
Drivers in Tennessee have been using Tennessee 511 in increasing numbers since TDOT launched the system in 2006.  In addition to real-time traffic information on Tennessee's interstate and state highways, travelers can access weather conditions, Amber Alerts, TDOT's Record-A-Comment phone line and the 511 systems in neighboring states, such as Georgia, Kentucky, Virginia and North Carolina. «Read the rest of this article»


Clarksville will be holding its local Punt, Pass and Kick competition Saturday, August 22, 2009 at Kenwood High School beginning at 10 a.m.
Boys and girls ages 8-15 can showcase their punting, passing and kicking abilities.  The top finisher in each age group will advance to the Sectional Competition and could eventually have a chance to compete in the National Finals during an NFL playoff game.  All participants launch one punt, one pass and one kick to be scored on distance and accuracy. «Read the rest of this article»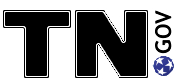 After a nice summer vacation, some students may dread the thought of heading back to school. But the Tennessee Electronic Library can help make the transition easier.
The Tennessee Electronic Library (www.tntel.info) makes available at no cost an extensive collection of online educational materials to help make returning to the classroom a less daunting experience.
The Tennessee Electronic Library (TEL) provides an Internet link to databases that provide access to a variety of materials on various subjects.
Students who are working on research for classroom assignments can tap into TEL to find a huge selection of newspapers, news magazines and scholarly journals containing information about current events, economics, education, environmental issues, health care, literature, art, politics, social science, technology and more. «Read the rest of this article»
Related Images: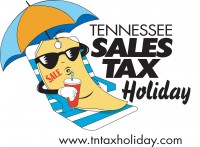 Nashville – The Tennessee Department of Revenue reminds shoppers that the 2009 Sales Tax Holiday is scheduled for this Friday, August 7 through Sunday, August 9.This annual weekend of savings provides three full days of tax breaks on clothing, school and art supplies, and computer purchases. Although the holiday provides savings for back-to-school purchases, anyone can take advantage of the savings this weekend.
The holiday begins Friday, August 7 at 12:01 a.m. and ends Sunday, August 9 at 11:59 p.m. During the designated three-day weekend, consumers will not pay state or local sales tax on select clothing with a price of $100 or less per item, school and art supplies with a price of $100 or less per item, and computers with a price of $1,500 or less. Visit www.tntaxholiday.com for more information on the holiday.
"All Tennesseans can use this weekend as an opportunity to save money on back-to-school items and other needed purchases," said Revenue Commissioner Reagan Farr. "Shoppers have the chance to save nearly 10 percent on all purchases, something that many families need right now."
AugTaxHoliday.mp3 «Read the rest of this article»