Foreclosure protection offered to displaced families in six counties

Washington – U.S. Housing and Urban Development Secretary Shaun Donovan today announced HUD will speed federal disaster assistance to counties in Tennessee and provide support to homeowners and low-income renters forced from their homes following severe storms and flooding.
On Friday, President Obama issued a disaster declaration for Chester, Clay, Decatur, Jackson, Overton, and Wayne Counties. The President's declaration allows HUD to offer foreclosure relief and other assistance to certain families living in these counties.
"Families who may have been forced from their homes need to know that help is available to begin the rebuilding process," said Donovan. "Whether it's foreclosure relief for FHA-insured families or helping these counties to recover, HUD stands ready to help in any way we can." «Read the rest of this article»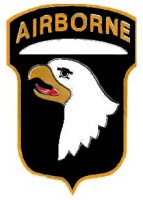 Fort Campbell – In concert with the Tennessee  Department of Transportation (TDOT), the Fort Campbell Department of Public Works has awarded a contract to add a second inbound lane at Gate 1 to match TDOT's plans to add a second northbound turn lane onto Fort Campbell.
Weather dependent, DPW's contract work would close Gate 1 for a period not to exceed two weeks beginning Aug. 31st. TDOT's work is expected to start simultaneously with Fort Campbell's paving work, however, the north bound left turn lanes may be closed for approximately four weeks.
Milling and paving operations on Highway 41A from 101st Parkway to the Tennessee – Kentucky state line will also begin the week of Aug. 31st. This will require various lane closures. Motorists should expect some temporary delays until this project is completed sometime around Sept. 15th. Changeable message boards will notify motorists of changing road conditions. Motorists are urged to seek an alternate route.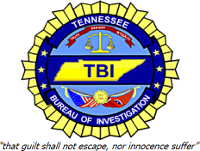 Nashville – Final preparations are underway for the on-site assessment of the Tennessee Bureau of Investigation by representatives of the Commission on Accreditation for Law Enforcement Agencies, Inc. (CALEA).
CALEA accreditation means that an agency has met the highest law enforcement standards. This extremely high quality of assessment assures fairness within the TBI and throughout the entire State of Tennessee. The accredited status has also helped the TBI in their recruitment of highly trained agents and overall credibility throughout the state.
The TBI first attained accredited status from CALEA in 1994 after developing policies and procedures that would comply with the standards set forth by CALEA «Read the rest of this article»
Bi-Partisan group of lawmakers pledge to examine data and research
Nashville – Letting school officials set the first day of the school year in early-August may be costing Tennessee $189 million in consumer spending, $9.72 million in total new state tax revenue, $5.5 million in total local tax revenue, $72.92 million in new worker income and the potential to create 2,619 new jobs, according to a recent economic analysis.
"We are not asking to have scheduling control over the school year, just one day out of 180," said Rep. Bill Dunn, Knoxville. "School officials will set all holidays, vacation days, work days, semester end dates and the last day of school."
Lawmakers are discussing the possibility of moving the school start date, and hope during the next few months they can reach agreements with school officials.
"As lawmakers, we are entrusted with both the financial success as well as academic success of our educational system. In these difficult times, we must use current data and adequate analysis to determine if we are giving our taxpayers the best on their investment; therefore, we must carefully examine the feasibility of beginning the school year in the middle of the summer when all current analysis concludes that this is neither good for the student or taxpayer," said Rep. John DeBerry, Memphis. «Read the rest of this article»
Related Images:
Congresswoman Marsha Blackburn held a town hall meeting yesterday afternoon with her constituents. During the roughly hour long meeting Blackburn repeatedly expressed her opposition to the Democrats' health-care reform principles. The meeting was quiet and orderly. Blackburn punctuated her responses using frequent Republican Party talking points, like not allowing bureaucrats to stand between patients and their doctors and hospitals. In all fairness, it must be said that is exactly what Health Insurance companies do on a daily basis. She also expressed her support for leaving the for-profit insurance companies in overall control of the health care system.
Blackburn took questions from the audience on topics ranging from the obvious questions on healthcare reform to lobbying, the growing number of cabinet Czar positions, immigration reform, tort reform, and emergency room misuse. Many members of the audience raised their hands to ask questions, however just a select few were able to ask them. Of those, the majority of those who were allowed to ask questions supported Blackburn positions on healthcare reform, however that could easily be a result of how those questioners were selected. «Read the rest of this article»