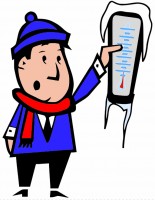 Clarksville received a dusting of snow on the morning of January 7th 2010. This was the first significant snowfall of the year, but was way below the forecasted precipitation. It was enough however to close schools across the Middle Tennessee region, and to get property owners out shoveling their parking lots bright and early.
For those who wanted more snow, there is still a chance of additional accumlation between 10am and 12pm, as a cold front moves through the state. Expect temperatures to rapidly drop after the front passes through with severe windchills as low as -5 degrees.
Below are images collected from across Clarksville of the morning's blanket of snow.
Photo Gallery
Sections
News
Topics
Image gallery, Photo gallery, Snow fall, Winter Weather