Topic: Photo gallery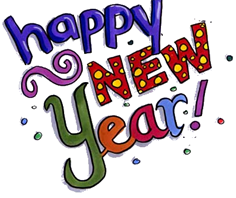 Clarksville, TN – Yesterday, at various locations around Clarksville people gathered together to say goodbye to 2010 and hello to 2011. Clarksville Online visited some of these gathering places during the course of the evening.
Locations visited included the Riverview Inn; The Front Page Deli; The Blackhorse Pub and Brewery; The Gilroy; and Hookah 21, where we closed out the evening.
«Read the rest of this article»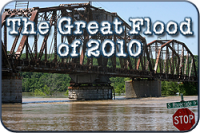 This is a collection of documentary photos of the May 2010 flood in Clarksville-Montgomery County Tennessee. The flood broke all recent records and came within 5 feet of the largest recorded flood on record, the 1937 Flood. The flood stage is 46 feet, the previous record (1975) was 57.10 feet, the crest of this flood was 62.58 feet.
«Read the rest of this article»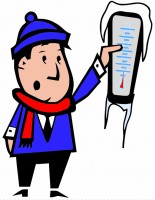 Clarksville received a dusting of snow on the morning of January 7th 2010. This was the first significant snowfall of the year, but was way below the forecasted precipitation. It was enough however to close schools across the Middle Tennessee region, and to get property owners out shoveling their parking lots bright and early.
For those who wanted more snow, there is still a chance of additional accumlation between 10am and 12pm, as a cold front moves through the state. Expect temperatures to rapidly drop after the front passes through with severe windchills as low as -5 degrees.
Below are images collected from across Clarksville of the morning's blanket of snow.
«Read the rest of this article»
The city of Clarksville held their annual Independence Day Celebration yesterday evening.The event also honors our soldiers, both active duty and veterans and their contributions in securing our freedoms. There was food, fun and entertainment for the entire family. Clarksville Online was on hand to capture these images of the festivities.
More images are available below the fold. «Read the rest of this article»
Tim and Ana introducing their 15 month old son Johnny to the rising river. «Read the rest of this article»