Written by Spc. Tracy Weeden
101st Combat Aviation Brigade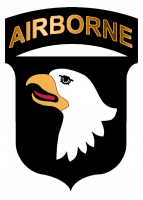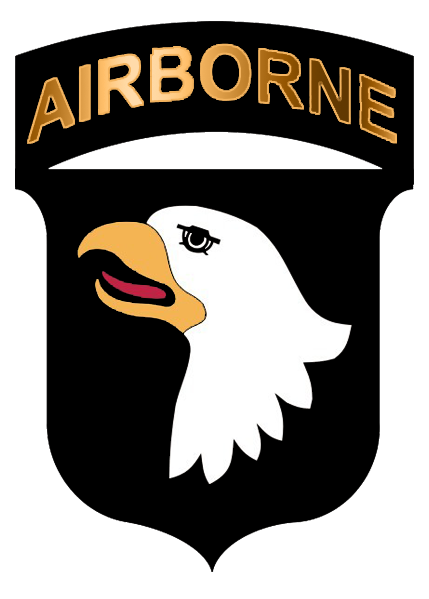 Kandahar Airfield, Afghanistan – A surge of military and civilian traffic passes through the U.S. Army rotary wing terminal at Kandahar Airfield, Afghanistan introducing to them the face of Task Force Destiny.

The TF Troubleshooter Movement Control Team, an element of Destiny, coordinates passenger and cargo travel.

Providing rotary air support for Regional Command (South), they have enhanced an operation that efficiently manages incoming and outgoing movement of space available and air movement request for personnel and cargo, in addition to providing professional and courteous service.

Anyone needing to travel by military helicopter must go through the MCT to get a flight, said 2nd Lt. Geoff Carmichael, A Company, TF Troubleshooter MCT officer in charge.

Customer service is a major part of the MCT personnel's job because they interact with various forces and levels of authority.

TF Destiny will help transport foreign and domestic armed forces, whether it is an individual Soldier or an entire unit.

They can move approximately 400 people and 30,000 pounds of cargo on a busy day, said Sgt. Jacquline Racy, A Co., TF Troubleshooter MCT noncommissioned officer in charge. That is excluding troop size elements being transported to or from their duty location.

Whether passengers have an air mission request or are flying space available, the MCT soldiers are responsible for getting them transported.

The MCT treats all passengers and cargo movements fairly by using the "first come, first served" method, said Sgt. Jeremiah Wallace, A Co., TF Troubleshooter MCT shift leader. Air mission requests guarantee a passenger or cargo load will be transported on a certain flight, while space available passengers and cargo will be sent according to their place on the sign-in roster.

Passengers must arrive and sign-in two hours in advance of the scheduled flight in order for MCT personnel to efficiently manage their transportation.

An MCT soldier is assigned to each mission, said Wallace. A mission refers to the route aircraft travel, which could make up to seven trips per day.

The soldier assigned to a mission will make sure cargo is properly loaded, personnel are accounted for and communicate mission-essential details with the crew members of the flight.

"Pax runners" are the soldiers responsible for getting passengers onto the helicopter and managing the passenger loads, while cargo personnel are responsible for loading, unloading and registering cargo loads leaving and arriving Kandahar Airfield, said Carmichael.

The MCT organizes the movement of cargo essential to the soldiers and their mission such as ammo, food, mail, mechanical parts and supplies.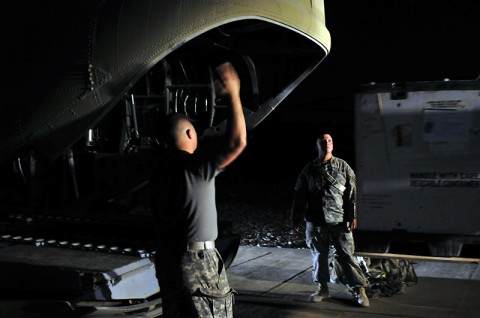 Soldiers load and unload cargo using 10,000 pound capacity forklifts they were trained and certified on, said Cpl. James Blair, A Co., TF Troubleshooter cargo personnel team leader. They must also be trained and certified as a ground guide, which allows them to assist the forklift driver.
Two ground guides are required to direct the forklift safely.
The MCT has created a designated cargo holding area which did not exist before they arrived, said Wallace. They now have an efficient way of shipping and storing cargo.
The MCT has made several more changes to improve their operations and customer satisfaction since arriving to Kandahar Airfield.
"When we first arrived here, we had no radios to communicate with the aircraft," said Blair. "We went three to four months without communication and still pushed out cargo and passengers efficiently."
However, now that they have radio communication with the aircraft, they have full knowledge of what to expect when the aircraft lands here. This allows them to prepare cargo and passengers more adequately.
"We are more productive now that we have improved operations," said Blair.
They have also simplified communication between units.
"We now have better communication procedures with the brigade TOC [tactical operations center] since we have set a standard for operations," said Carmichael. "We established one chain of communication so that the battalion TOCs must now go through the brigade instead of contacting us directly, making it easier to coordinate flight information."
Not only is it more proficient, but also more satisfactory.
The MCT has also improved customer satisfaction by installing an air-conditioning unit and television in their passenger waiting area, making the passengers' experience more pleasant and comfortable, said Carmichael.
It is important for the transportation of soldiers and cargo to run smoothly, which is why the MCT has made the effort to improve their operations. They represent Task Force Destiny and the United States of America to all customers who come through the rotary wing terminal.
"We also coordinate transportation of VIP missions for foreign and domestic dignitaries, as well as commanding generals," said Carmichael.
They have assisted in the movement of Hamid Karzai, president of Afghanistan, the Honorable Robert Gates, United States Secretary of Defense and Gen. David Petraeus, International Security Assistance Forces commander, to name a few.
MCT soldiers frequently receive coins from VIPs who appreciate their professional and respectful service, said Carmichael.
Although you do not see these soldiers unless you need to get from point A to point B, you will truly appreciate their services when they get you where you need to be.
The MCT is improving transportation operations to satisfy the demanding missions and operational tempo of fellow fighting forces and the civilians who work alongside them.
Sections
News
Topics
101st Airborne Division, Afghanistan, CH-47 Chinook, David Petraeus, Fort Campbell KY, Geoff Carmichael, Hamid Karzai, International Security Assistance Forces, Jacquline Racy, James Blair, Jeremiah Wallace, Kandahar Airfield, Robert Eayre, Robert Gates, Sean Harney, Task Force Destiny, Tracy Weeden