Special Weather Statement In Effect ... [Click here for more information]
Austin Peay State University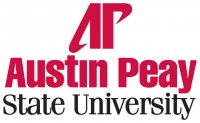 Clarksville, TN – This fall, the Austin Peay State University Community School for the Arts is targeting local children with a specific interest in music. Whether their curiosity is aimed at singing or playing musical instruments, the CSA has a program that will help enhance their skills.
The youth music programs being offered this fall by the CSA include:
The CSA Youth Chorus. This fun and dynamic choral experience is open to children, ages 8-12. This chorus provides quality instruction in vocal production and the basics of good choral singing.
The CSA Teen Chorus. This ensemble, for students ages 13-17, is designed for the interested teen singer and tailors the group experience for this unique voice type and interest. Music will include traditional and popular music.
The CSA Orff Ensemble. This ensemble, for students in grades 3-5, is based on the "Orff" method of music instruction, created by Carl Orff, that is very prevalent in elementary and middle school music rooms across the country. For his method, Orff designed various sizes of barred instruments and percussion instruments especially for the young learner. This ensemble uses these instruments to create fun and exciting music.
Each of these ensembles will perform at end of the semester recitals and at various civic events and festivals throughout the year.
The enrollment period for these programs is now open. For more information, contact the CSA at 931.221.7508 or by email at csa@apsu.edu.
Sections
Education
Topics
APSU, APSU Community School for the Arts, Austin Peay State University, Carl Orff, Chorus, Clarksville TN, CSA Orff Ensemble, CSA Teen Chorus, CSA Youth Chorus, Music