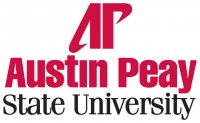 Clarksville, TN – A few years ago, Dr. Jill Franks, Austin Peay State University professor of English, decided to change up a course she taught on Irish literature. Instead of focusing on that country's noted male authors, such as James Joyce and William Butler Yeats, she opted to teach about Ireland's underrepresented female authors, including Elizabeth Bowen and Edna O'Brien.

Franks had recently taught a similar class on female British writers, and with these subjects fresh on her mind, she began noticing fascinating distinctions between the two cultures and how they handled the evolution of the women's movement.

"I wondered how are the two women's movements different and how are their differences reflected in these novels," she said. "In both countries, the women's movement was linked with other movements which gave them their flavor. In Ireland, it was the struggle for Irish independence. In England, it was linked to socialism."

Franks spent the next two years delving into this topic, which resulted in her new book, "British and Irish Women Writers and the Women's Movement: Six Literary Voices of Their Times." The book was released this month from McFarland Publishers.

For this scholarly study, Franks picked three British and three Irish writers who wrote during the three different waves of feminist movement. For each wave, she paired a British writer and an Irish writer, and noted the differences in how they depicted society during each wave.

During the first wave, which focused on the women's suffrage movement of the early 20th century, Franks examined Bowen's Irish novel "The Last September" and Virginia Woolf's English book "Mrs. Dalloway." For the second wave, which dealt with issues of women's liberation during the 1960s, Franks looked at O'Brien's Irish "Country Girls" trilogy and Doris Lessing's British book "The Golden Notebook." Finally, in the third wave, which often criticized the failures of the second wave, she examined Irish writer Nuala O'Faolain's "My Dream of You" and English writer Fay Weldon's "Big Women."

"This whole book has a stated purpose to bring Irish writers out of relative obscurity, and also to inquire whether there is an Irish women's movement, even though it gets subsumed in other movements and looks quite different from the British movement," Franks said.

O'Brien's "Country Girls Trilogy" of the second wave exposes the heavy repressions by the Irish Catholic Church and Irish nation. That's because Ireland was coming out of a long, 40-year era of censorship and an economic depression. In Great Britain, on the other hand, the adventurous Lessing wrote more freely about her experiences as a communist.

"In the 1960s, England was progressive and independent enough to entertain a large communist party, whereas in the first half of the 20th century, the International Communist Party didn't take hold in the Irish climate because of its antipathy to Catholicism," Franks said. "Later, however, there were labor movements whose interests sometimes aligned with the continuing nationalist movement."

In 2006, McFarland & Company published Franks' third book "Islands and the Modernists," a groundbreaking scholarly work that examined how pioneers in the fields of anthropology, literature, painting and evolution used islands as real and metaphorical laboratories.

In 2010, she was named the recipient of APSU's Richard M. Hawkins Award, which is presented every year for exceptional scholarly and creative work produced by a faculty member. She joined the APSU faculty in 1996 and has since published numerous books, articles, biographical and critical essays and reviews in highly regarded journals and books. Franks has also written introductions for a 2004 edition of Lawrence's "Lady Chatterley's Lover" and a 1999 edition of Lawrence's "Sea and Sardinia." In 2011-12, she was a visiting scholar at Vanderbilt University.

She previously served as the president of the D.H. Lawrence Society of North America and is associate editor of the prestigious D.H. Lawrence Review. Her position with that organization helped APSU's Woodward Library become the recipient of the late Dr. James Cowan's extensive D.H. Lawrence Collection. The Lawrence Collection includes numerous books, including originals, Cambridge editions, and biographical and scholarly works. The items are now shelved in the library, providing APSU students with unprecedented access to original works by and about one of the 20th century's leading writers.

She will read from her new book during a special reception at 2:00pm on April 6th at Parnassus Books in Nashville's Green Hills neighborhood. For more information, please contact Franks at franksj@apsu.edu.



Sections
Education
Topics
APSU, Austin Peay State University, Clarksville TN, Edna O'Brien, Elizabeth Bowen, James Joyce, Jill Franks, McFarland Publishers, Nashville TN, Parnassus Books, Richard M. Hawkins Award, Vanderbilt University, Virginia Woolf, William Butler Yeats, Woodward Library