Historic Tuskegee aviation pioneers lose a heralded member. "A-Train" Dryden takes his final flight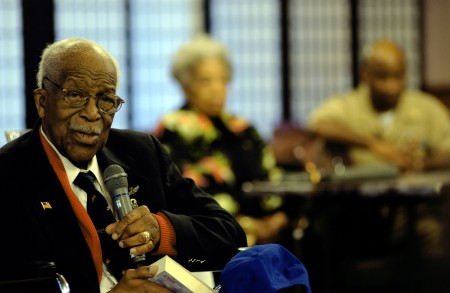 Lt. Colonel Charles W. Dryden (USAF-Retired) died June 24 after a brief illness. He would have been 88 years old in September. As reported in Nashville's The Tennessee Tribrune, Colonel Dryden and his bride of 32 years, Marynal Morgan Dryden, never stopped living life to the fullest.
Funeral services held on July 1 celebrated his life. The services were held at Cascade United Methodist Church in Atlanta. He lay in state from 9 to 10:30 AM that morning. He was eulogized the Reverend Andrew Young, former Mayor of Atlanta and former U.S. Ambassador to the United Nations. «Read the rest of this article»
The Montgomery County Democratic Party, in partnership with Clarksville For Obama, will host a Democratic Convention Watch Party on August 28, 2008 at the Montgomery County Democratic Party headquarters building, 534 Madison Street (on the corner of University and Madison street) starting at 7:00 p.m.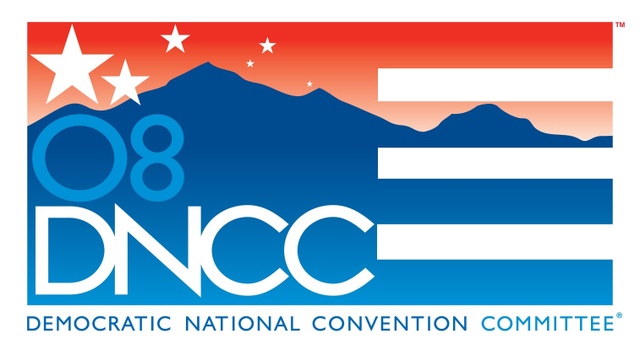 Clarksville-Montgomery County will join the millions of people watching across the country and around the world as Democratic Party Presidential nominee Barack Obama officially accepts the nomination. Along with the hundreds of Montgomery County supporters scheduled to attend this watch party, another 75,000 supporters will be packed into the INVESCO Field at Mile High, the 76,125-seat stadium that is home to the Denver Broncos football team, for a huge, free, open-air event where Barack Obama will deliver his acceptance speech to the American people. «Read the rest of this article»
An exhibit of Duck Stamp art by area students is now on exhibit at the Custom House Museum in downtown Clarksville.
The exhibit is small, confined to a single wall panel, but features wonderful mixed media drawings and paintings by young artists. The Duck Stamp exhibit is part of a statewide initiative to bring awareness to local wildlife and its ecosystems.
«Read the rest of this article»
At the peak of his career, Auguste Rodin was regarded as the greatest sculptor since Michelangelo.
Devotees of classic art are in for a very early holiday gift in September, courtesy of the Frist Center for the Visual Arts, which will showcase a stunning exhibition of the work of Auguste Rodin.
Rodin: A Magnificent Obsession, a collection from the the Iris and B. Gerald Cantor Foundation, is the upcoming retrospective of Rodin. Among the 60 pieces in this exhibit are casts of The Thinker (circa 1880) and The Kiss (1881-82), both drawn from his classic The Gates of Hell. The exhibit opens September 12th in Nashville and will run through January 4, 2009.
The body of work by Rodin (1840-1917) "illustrates the artist's innovative contributions to modern sculpture. This exhibit spans the length of Rodin's career. He devised his own expressive language, conveying the vitality of the human spirit through a vigorous modeling technique that emphasized his personal response to the subject. «Read the rest of this article»
Saint Thomas Heart announces a new season of free heart-healthy cooking schools
NASHVILLE, TN: Saint Thomas Heart has announced the Fall/Early Winter 2008 schedule for the Heart Healthy Cooking School, a series of free cooking demonstrations and tastings.
Registered Dietician Kitty Fawaz, L.D.N., and Executive Chef Julian Osmond will lead the classes, held at Saint Thomas Hospital, Baptist Hospital and various Middle Tennessee locations. This year's classes will feature Saint
Thomas Heart cardiologists discussing the importance of healthy eating in improving overall cardiac health.
"Our schools are designed to help people make healthy choices while cooking. We believe a proper diet will not only make you feel better, but help you live longer," said Fawaz. «Read the rest of this article»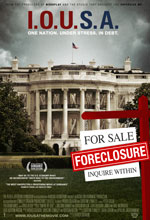 The audience was small but enthusiastic at Opry Mills 20 in Nashville last night for the national premiere of I.O.U.S.A. and a live panel broadcast that put the opinions and experience of five fiscal leader in the line of fire from the public.
For one night only, both Opry Mills and Nashville's Green Hills cinemas screened what can only be described as a new kind of horror film, I.O.U.S.A., a Sundance award-winning documentary on the state of the nation's finances. The picture isn't pretty.
The film itself is a medley of old political footage, newly taped events, lots of graphics and a occasionally irritating hand held cam in need of a steadier ride. Its opening is an eclectic selection of former Presidents, and current President George W. Bush, making statements about how we must get the economy (read: out of control spending) under control. From Presidents Roosevelt, Eisenhower, Kennedy, Johnson, Nixon, Ford, Carter, the first G. Bush, Clinton and the current White occupant, we hear the same noise. «Read the rest of this article»
Local health disparity prevention, education and assistance outreach seeks community support. Musical performances offer spiritual inspiration and financial opportunity to combat health disparities, including the HIV/AIDS pandemic.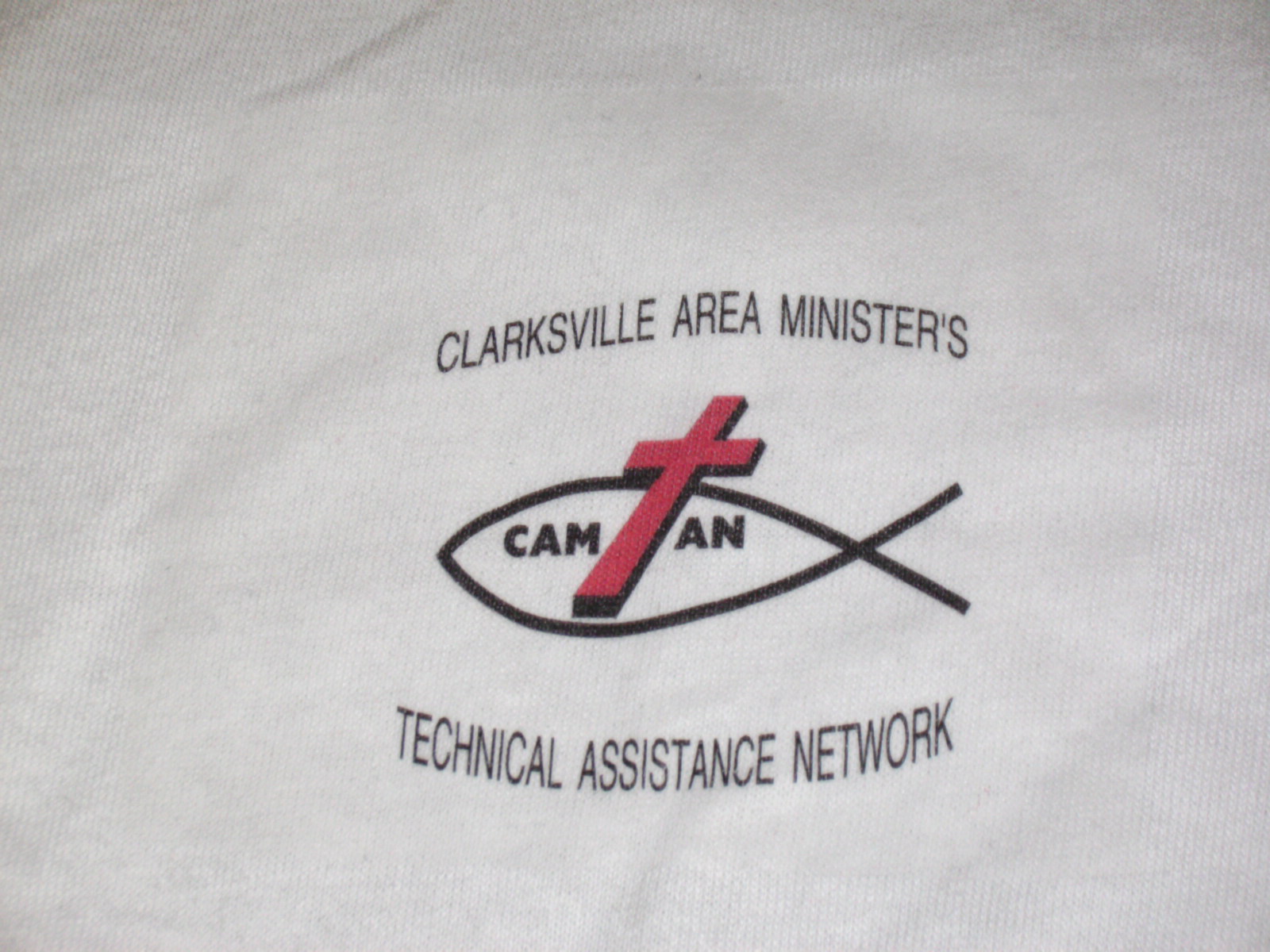 Saturday, August 23 will see the Summer Health Disparity Gospel Benefit Musical for CAMTAN, at 7 PM. CAMTAN, the Clarksville Area Ministerial Technical Assistance Network, was founded to combat the HIV/AIDS pandemic in a seven county area. It has expanded to include additional health disparities that negatively impact health among lower socio-economic groups. It is a non-government funded, faith-based, non-profit organization seeking to positively impact our community's most vulnerable residents. All of its outreach is paid for with private pledges and donations and some grants funding. «Read the rest of this article»
Local veterans technical college and college prep program aids veterans returning to higher education pursuits. The APSU site awaits area veterans with services and assistance to enhance life advancement, age being no barrier.
The Veterans Upward Bound program at APSU is looking for veterans. A flood of veterans, actually. Veterans who do not have a baccalaureate degree (BA/BS) are eligible for their services. The veterans college/technical school prep outreach seeks to assist veterans return to higher education studies. Dr. Arthur Neal heads up the operation, which is located on 219 Castle Heights Drive along the rear boundary of the APSU Intramural Sports Field. «Read the rest of this article»
Local ministry effort confronts HIV/AIDS pandemic. Offers general health advisories and assistance to those suffering from the disease.
Five years ago, a meeting of local area ministers resulted in the founding of the Clarksville Area Ministers Technical Assistance Network, CAMTAN. A non-profit group organized to provide mental, physical, and spiritual assistance to those confronting an HIV/AIDS infection. CAMTAN also seeks to provide capacity building faith-based responses to HIV/AIDS. The organization furthers seeks to combat this disease with a prevention education outreach campaign as well.
Dispelling the vast amount of misinformation and simply false data about this disease that is circulating within the community takes a considerable amount their time. CAMTAN's client service area includes the city of Clarksville; Montgomery, Robertson, Chetham, Dickson, Stewart, Houston and Humphreys Counties. Clarksville is the central operation base.
«Read the rest of this article»
In her periodic newsletter and update, Goddard College Professor Catherine Lowther circulates these "Words of warming". With her permission, we pass this item to our readers.

As the world hots up, so does the market for books about climate change. Tim Flannery, author of The Weather Makers, looks at the latest works on the crisis, and sizes up their solutions, from nuclear energy to genetically engineered trees.
(August 9) — Most of those interested in climate science nowadays access information online, and one of the most significant of such contributions was recently posted by James Hansen, director of NASA's Goddard Institute, and his colleagues, who have provided a partial explanation for these changes. They revisited a key piece of science underpinning the IPCC's work – the findings about how much warming a given amount of atmospheric CO2 pollution would produce – and discovered that, when viewed over the longer term, Earth's climate system is about twice as sensitive to CO2 pollution as is illustrated in the panel's century-long projections. «Read the rest of this article»