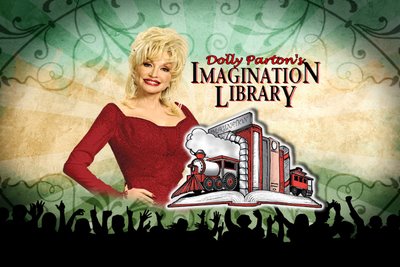 Dolly Parton is a passionate lady. She is passionate about her songs, passionate about her music, and most of all passionate about her family and her roots.
That's why in 1996 Dolly Parton started her Imagination Library in her home county Sevier County, Tenn. She wanted Preschool children and their families to be passionate about books.
Imagination Library is a program designed for children to receive a brand new age appropriate book from birth until age five. You can sign up at any time to get your child started. The book is mailed directly to your house. This is a community funded program and the Dollywood Foundation tracks and mails the books to the families entirely for free!
In March of 2000 Dolly approached The National Press Club in Washington D.C urging other communities to take action and to pick up the program to spread the love of literacy. «Read the rest of this article»