Topic: Social Security Number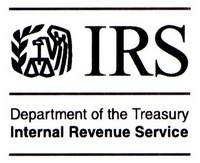 Washington, D.C. – The Treasury Inspector General for Taxpayer Administration (TIGTA) today issued a warning to taxpayers to beware of phone calls from individuals claiming to represent the Internal Revenue Service (IRS) in an effort to defraud them.
"This is the largest scam of its kind that we have ever seen," said J. Russell George, the Treasury Inspector General for Tax Administration. George noted that TIGTA has received reports of over 20,000 contacts and has become aware of thousands of victims who have collectively paid over $1 million as a result of the scam, in which individuals make unsolicited calls to taxpayers fraudulently claiming to be IRS officials. «Read the rest of this article»

Clarksville, TN – The Clarksville Police Department (CPD) would like to make the public aware of two separate Scam incidents that recently took place. Please read the two Narratives below and after, the CPD will provide helpful hints on how to avoid being a victim:
Narrative 1 occurred on January 2nd, 2014 at 7:44pm, the CPD responded to a Fraud/False Pretense incident. The Clarksville victim does not speak much English, which is relevant to the report. «Read the rest of this article»
Washington, D.C. - The Internal Revenue Service today issued a consumer alert about possible scams taking place in the wake of Typhoon Haiyan.
On November 8th, 2013, Typhoon Haiyan – known as Yolanda in the Philippines – made landfall in the central Philippines, bringing strong winds and heavy rains that have resulted in flooding, landslides, and widespread damage. «Read the rest of this article»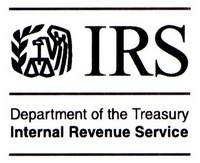 Washington, D.C. – The Internal Revenue Service today warned consumers about a sophisticated phone scam targeting taxpayers, including recent immigrants, throughout the country.
Victims are told they owe money to the IRS and it must be paid promptly through a pre-loaded debit card or wire transfer. If the victim refuses to cooperate, they are then threatened with arrest, deportation or suspension of a business or driver's license. In many cases, the caller becomes hostile and insulting. «Read the rest of this article»

Nashville, TN – With new programs, like the Affordable Care Act, come new opportunities for bad actors to take advantage of Tennesseans. The Tennessee Department of Commerce and Insurance urges citizens to be on the lookout for fraud by being aware of the following common scams and red flags.
Open enrollment in Tennessee's marketplace began October 1st; however, bogus websites appeared online for more than a year before the launch date. «Read the rest of this article»

Clarksville, TN – On Friday, October 3th, 2013, the Clarksville Police Department responded to a phone scam targeting senior citizens.
The caller advised he was replacing Medicare cards with new ones, and needed to verify the individual's social security number, bank name, and account information.  One family received two calls within 30 minutes of each other, advising the same thing. «Read the rest of this article»
Washington, D.C. – Are you thinking about taxes while you're enjoying the warm summer months? Not likely! But the IRS wants you to know that scammers ARE thinking about taxes and ways to dupe you out of your money.
Tax scams can happen anytime of the year, not just during tax season. Three common year-round scams are identity theft, phishing and return preparer fraud. These schemes are on the top of the IRS's "Dirty Dozen" list of scams this year. They're illegal and can lead to significant penalties and interest, even criminal prosecution.
Here's more information about these scams that every taxpayer should know. «Read the rest of this article»

Nashville, TN – The Tennessee Department of Safety and Homeland Security today announced a warning to citizens about a phone scam involving driver licenses.
Several citizens in west Tennessee have reported receiving phone calls regarding an issue with their 2012-2013 driver license renewals. The unidentified caller(s) has requested the citizens' social security numbers. There have been no reports that citizens have provided this information.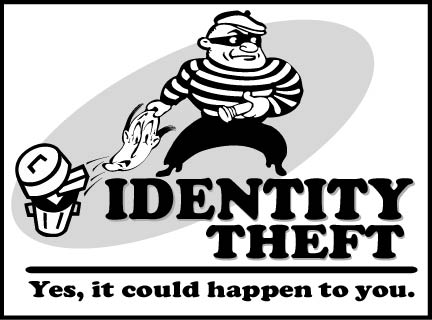 «Read the rest of this article»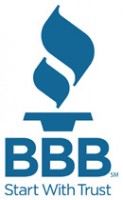 Nashville, TN – Senior Citizens in the Middle Tennessee Area keep getting those annoying "robocalls" that they just know has to be a scam according to the Better Business Bureau. The voice implies that somebody, a doctor or maybe their children, signed them up for a medical alert system.
It's all free, the recording implies, "And everything is ready to be sent to your home."
Consumers report if you call the number back, it says the number is not in service.
The Medical Alert System scam is in full swing in Middle Tennessee, as well as other states including New York, Texas, Michigan, Wisconsin and Kentucky. «Read the rest of this article»
Nashville, TN – Late spring and early summer are popular times for weddings. Whatever the season, a change in your marital status can affect your taxes. Here are several tips from the IRS for newlyweds.
It's important that the names and Social Security numbers that you put on your tax return match your Social Security Administration records. If you've changed your name, report the change to the SSA. To do that, file Form SS-5, Application for a Social Security Card. You can get this form on their website at SSA.gov, by calling 800.772.1213 or by visiting your local SSA office.
«Read the rest of this article»