Topic: Texting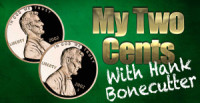 Clarksville, TN – I continue to be amazed at how stupid we are sometimes.  Me included.
We've all done stupid things, and we will continue to do stupid things, because we're human.  Our level of stupidity is only tempered with age, and wisdom, but I don't think we ever quit doing stupid things, it's just our nature sometimes.
Then again, some of us can't help it.
But I digress.
Case in point:  Texting and driving. «Read the rest of this article»

Clarksville, TN – The Clarksville Police Department conducted impaired driving saturation patrols March 22nd and 23rd, 2013 partially funded by the Governor's Highway Safety Office .
During this time, there were 115 vehicles stopped and 133 charges issued.
«Read the rest of this article»
Latest Innovation Offers Control, Convenience to Tech-Savvy Customers

Clarksville, TN – First Advantage Bank continues to expand its offerings with a new, innovative suite of financial products and services for smartphone users.
The multifunctional FAB Mobile Banking suite is now available for free to anyone with a First Advantage Bank account. The suite offers three ways for users to access accounts including a Mobile Banking App, Mobile Texting, and Mobile Web Browser. «Read the rest of this article»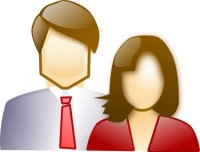 Clarksville, TN - Some people expect too much.  Some would even like the world dipped in chocolate and spoon fed to them. Frankly, there are times when we all expect too much.  We would love for our homes to be picture perfect, our kids to be genius world-class athletes, and our pie to be fat free.
But then there are other times, when we should expect more. And we don't. Don't settle for bronze, or even fool's gold when you deserve the real thing! «Read the rest of this article»
TDOT Halts All Lane Closure Activity for Busy Holiday Travel Period

Nashville, TN – Thanksgiving travelers will enjoy a smooth drive through Tennessee again this year during this busy travel holiday. The Tennessee Department of Transportation (TDOT) will halt all lane closure activity on interstates and state highways in anticipation of higher traffic volumes across the state.
All construction related lane closures will be stopped beginning at noon on Wednesday, November 21st until 6:00am Monday, November 26th. «Read the rest of this article»

Clarksville, TN – A 40 year old man has been charged for Impersonating a Police Officer after assuming the identity of the detective who solved his burglary case.
On November 13th, 2012, Clarksville Parks and Recreation Department received a strange post on  Facebook from a woman from Louisiana seeking help after texting someone she believed to be her cousin and found out later that it was not.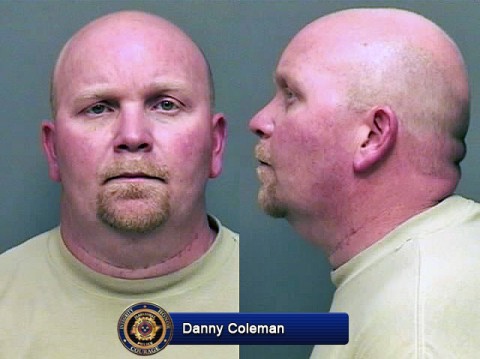 «Read the rest of this article»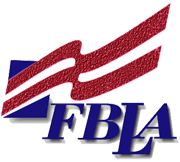 Stewart County, TN – More than eight thousand of America's best and brightest youth traveled to the historic city of San Antonio, TX to make some history of their own as they showcased their talents as future business leaders and vied for the opportunity to win over $95,000 in cash awards.
Future Business Leaders of America-Phi Beta Lambda, the largest and oldest student business organization, held its National Leadership Conference in San Antonio on June 29th-July 2nd.
«Read the rest of this article»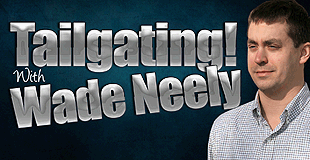 Clarksville, TN – Over the last several years, a strange thing has happened in the world of major college athletics.
With sky-high budgets and television revenues, major sports at high-end universities are reaching unprecedented heights in terms of exposure and marketability.
As a result, the world of recruiting and has also reached unparalleled success. «Read the rest of this article»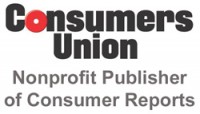 Washington, D.C. – Consumers Union, the advocacy arm of Consumer Reports, today praised a national initiative unveiled by the U.S. Department of Transportation (DOT) to curb distracted driving.
Transportation Secretary Ray LaHood released a "Blueprint for Ending Distracted Driving" to address the dangers of using handheld phones while driving and other related problems. «Read the rest of this article»

Clarksville, TN – Clarksville Academy, a Pre-K through 12th grade private college preparatory school is excited to announce their participation in 'X the Text' an event sponsored by Nannette Munford Insurance Agencies. The event will take place on October 5th, 2011 during morning assembly.
This event is to encourage teen drivers to stop texting while driving.  An informative video produced by our student council officers will be shown to the students during assembly and students will be asked to sign the "X the Text" pledge. Texting and driving is one of the top killers of teen drivers and CA supports this pledge for our students, staff and faculty.
We encourage everyone to join in the X the Text pledge.