Topic: Texting

Clarksville, TN – On Thursday, December 8th, 2016, Clarksville Police Department Traffic Lt Phil Ashby along with some of his Traffic Unit personnel attended the Mothers Against Drunk Driving (MADD) Statewide Night of Remembrance—Law Enforcement, Volunteer, and Community Awards Ceremony.
Due to their community involvement in providing our Clarksville youth (ages 15-19) with the Student Traffic Awareness Training (STAT) classes three times per year for the last several years, they were presented with the MADD Middle TN Outstanding Department Award.
«Read the rest of this article»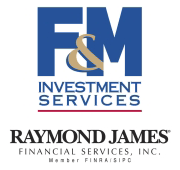 Nashville, TN – The traditional wisdom among Silicon Valley's youthful technorati is to design for what you know—texting your friends in Europe for free (WhatsApp), renting out your bedroom to make extra cash (Airbnb), finding a romantic partner without leaving your house (Tinder). But a handful of entrepreneurs are now looking beyond the millennial market to reach a new demographic with their own needs — baby boomers.
"You've got all these 20-something engineering types who are beginning to realize there are older adults who can make use of these products to promote health and well-being," said Andrew Scharlach, Professor of Aging at the University of California, Berkeley. "What we are beginning to see is the marriage of product developers with the end users that they previously had not been aware of."
«Read the rest of this article»
Save Lives During National Distracted Driving Awareness Month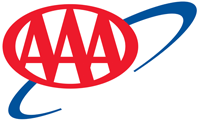 Knoxville, TN – April is National Distracted Driving Awareness Month. AAA – The Auto Club Group are reminding motorists to Slow Down, Move Over.
The law requires motorists to give adequate space to law enforcement, tow truck drivers, utility service vehicles and other first responders that are stopped on the side of the road.
«Read the rest of this article»

Clarksville, TN – On Thursday, April 6th, 2016 at 1:00pm at the Kenwood High School Football Field, Amy Grubbs Jackson's KHS Drama Students, Clarksville Police Department's Traffic Unit, Clarksville Fire & Rescue, Montgomery County EMS, Dispatch and Vanderbilt's Life Flight staged a head-on crash caused by texting and driving.
The photos posted on the CPD's Facebook page tell the story from when the first responders arrived on the crash scene to the end of the scene. The KHS Drama students posed as the victims and friends or family of the victims.
«Read the rest of this article»

Clarksville, TN – The Clarksville Police Department conducted impaired saturation patrols on July 31st and August 1st, which was partially funded by the Governor's Highway Safety Office.
During this time, there were 141 vehicles stopped and 109 individuals charged.
«Read the rest of this article»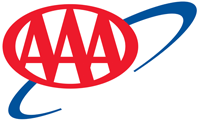 Tampa, FL – In recognition of Distracted Driving Awareness Month, AAA is warning drivers to avoid any activities that divert attention from the primary driving task. Any distractions could endanger a driver, passengers, or others sharing the road, such as bicyclists or pedestrians.
In a recent AAA survey among registered voters in The Auto Club Group territory (general population in North Dakota), their number one concern in regards to keeping the roadways safer was Distracted Driving (78%) followed by Impaired Driving (73%) and Aggressive Drivers (63%).
«Read the rest of this article»
Most Child Pedestrian Fatalities Occur during After-School Hours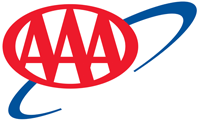 Tampa, FL – Over 55 million children across the United States are heading back to school. With 13 percent of those school children typically walking or biking to school, AAA warns drivers to be especially vigilant for pedestrians and bicyclists during, before, and after school hours.
The afternoon hours are particularly dangerous for walking children.
«Read the rest of this article»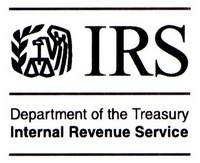 Washington, D.C. – The IRS gets thousands of reports every year from people who get emails that appear to be from the IRS. Scammers often use the IRS name or logo to make the message appear authentic hoping you'll respond to it.
In reality, it's a scam known as "phishing," attempting to trick you into giving out your personal and financial information. The criminals then use this information to commit identity theft or steal your money. «Read the rest of this article»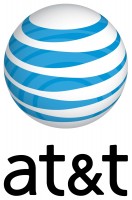 Nashville, TN – AT&T has activated our storm preparedness process as we closely monitor the path of the winter storm. Among our preparations, we've topped off fuel at generators positioned at cell sites, installed and tested high-capacity back-up batteries at cell sites, installed "Quick Connect Generator Plugs" at many of our cell sites and staged additional emergency response equipment in strategic locations.
The company has been working to position equipment and crews to respond to the storm and are closely linked with appropriate public officials in their storm response efforts. «Read the rest of this article»
Washington, D.C. – The IRS is warning the public about a phone scam that targets people across the nation, including recent immigrants. Callers claiming to be from the IRS tell intended victims they owe taxes and must pay using a pre-paid debit card or wire transfer.
The scammers threaten those who refuse to pay with arrest, deportation or loss of a business or driver's license.
http://www.youtube.com/watch?v=UHlxTX4rTRU «Read the rest of this article»