Topic: United States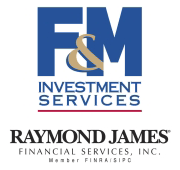 Clarksville, TN – The economic data reports were mixed, but nonfarm payrolls rose more than expected (+280,000) in the initial estimate for May. Seasonal adjustment issues may have been a factor (as education job losses were a lot smaller than usual).
The unemployment rate edged up to 5.5%, but that partly reflected increased labor force participation for teenagers and young adults (also consistent with seasonal adjustment problems).
Mining, which includes energy exploration, fell by 17,200, down 68,400 since December.
«Read the rest of this article»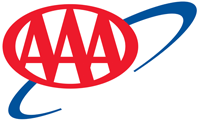 Tampa, FL – Gas prices are still creeping up in some parts of the southeastern United States, but motorists are forecast to pay the lowest summer gas prices since 2009. In comparison to this same date last year, motorists in Florida, Georgia and Tennessee are saving 87 cents, 88 cents, 92 cents per gallon respectively.
"Prices should begin to drop later this month as refiners around the nation complete their maintenance switchover to produce summer-fuel grades," said Mark Jenkins, spokesman, The Auto Club Group. "The post-switchover drop in June over the past five years has averaged 12 cents per gallon."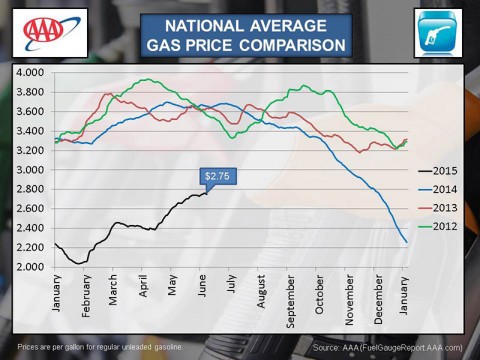 «Read the rest of this article»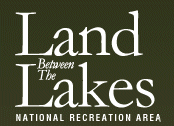 Office of Land Between the Lakes, KY/TN – Families visiting Woodlands Nature Station now have a new way to discover the forest. Agents of Nature is a free, mobile game that kids play at the Nature Station and surrounding trails to trigger nature-based challenges using a tablet or smartphone.
You'll need to download the mobile app and the Land Between The Lakes "mission site" at home or on a Wi-Fi hotspot. There are more than 20 mission sites across the United States and Canada, including the National Mall in Washington, D.C.
«Read the rest of this article»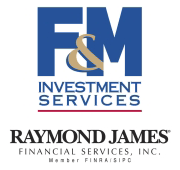 Clarksville, TN – The economic data reports remained mixed. Real GDP fell at a 0.7% annual rate in the second estimate for 1Q15 (vs. +0.2% in the advance estimate). The revision largely reflected slower inventory growth and a wider trade deficit. Consumer spending rose at a 1.8% pace (vs. +1.9%), while business fixed investment fell 2.8% (vs. -3.8%).
There is currently a debate about whether the seasonal pattern in a number of GDP components may have changed post-recession. Unfortunately, we really don't have enough data to say for sure.
«Read the rest of this article»
Written by Guy Webster
NASA's Jet Propulsion Laboratory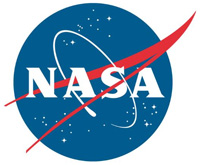 Pasadena, CA – Testing is underway on NASA's next mission on the journey to Mars, a stationary lander scheduled to launch in March 2016.
The lander is called InSight, an abbreviation for Interior Exploration using Seismic Investigations, Geodesy and Heat Transport. It is about the size of a car and will be the first mission devoted to understanding the interior structure of the Red Planet. Examining the planet's deep interior could reveal clues about how all rocky planets, including Earth, formed and evolved.
«Read the rest of this article»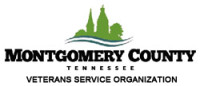 Clarksville, TN – On Monday, May 25th, the Montgomery County Veterans Service Organization held its annual Memorial Day Ceremony. Due to rain, the ceremony was held in the William O. Beach Civic Hall, Veterans Plaza in Clarksville Tennessee.
The ceremony was opened by Frank Mir, the Director of the Montgomery County Veterans Service Organization. Mir welcomed the dignitaries and attendees to the Memorial ceremony. The colors were posted by the 101st Airborne Division Honor Guard, and Stella McKnight sang the National Anthem.
«Read the rest of this article»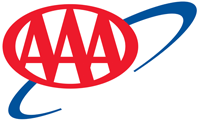 Tampa, FL – AAA forecast that 33 Million Americans would drive 50 miles or more during the Memorial Day weekend. Those motorists saw the lowest gasoline prices for the holiday in up to five years.
The average prices in Florida and Tennessee were the lowest in five years; as the averages were 6 cents and 12 cents lower than 2010 respectively. The national and Georgia average prices just fell short of the five year mark; both averages today were merely 1-cent higher than the holiday averages in 2010.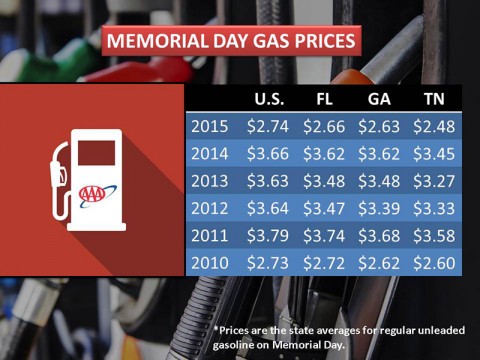 «Read the rest of this article»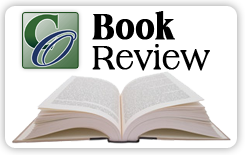 Clarksville, TN – Wildflower Folklore by Laura C. Martin is a book I recently found at a library book sale. It has extensive information about many plants that Southerners have been familiar with for generations.
For instance, kudzu was first introduced to the United States through the Japanese Pavilion during the Philadelphia Centennial Exposition in 1876. The Japanese used kudzu for food, medicine, and as a forage plant. Their intensive land-use practices kept it under control in their country, but we Southerners let it get out of control.
Kudzu was first thought to be a wonder cure for eroded areas here in the South because it would grow quickly even in our red clay. At first, it was grown commercially as a forage plant and was hailed as "King Kudzu."
«Read the rest of this article»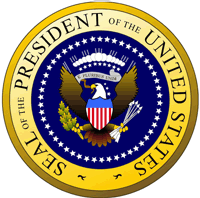 Washington, D.C. – On Memorial Day, the United States pauses to honor the fallen heroes who died in service to our Nation.  With heavy hearts and a sense of profound gratitude, we mourn these women and men — parents, children, loved ones, comrades-in-arms, friends, and all those known and unknown — who believed so deeply in what our country could be they were willing to give their lives to protect its promise.
Our hearts ache in their absence, but their spirit gives us strength to continue their work of securing and renewing the liberties that all Americans cherish and for which these heroes gave their last full measure of devotion.
«Read the rest of this article»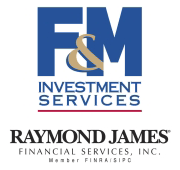 Clarksville, TN – The economic data reports were mixed. Homebuilder sentiment declined in May, but residential homebuilding was stronger than expected in April.
Some of that reflects a rebound from bad weather, but it's also a consequence of the high level of volatility in the multifamily sector (single-family permits were higher, but not exactly booming). Consumer price inflation remained negative on a year-over-year basis (-0.2%), but core inflation rose slightly more than anticipated.
«Read the rest of this article»