Topic: United States
Written by Joe Atkinson
NASA Langley Research Center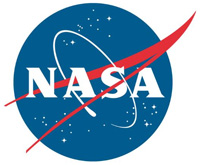 Hampton, VA – The 2017 wildfire season is well underway in the United States with thousands of acres scorched already in Georgia and Florida alone, according to the National Park Service. New research using data collected during NASA airborne science campaigns shows how smoke from this type of wildfire worldwide could impact the atmosphere and climate much more than previously thought.
The study, led by researchers at the Georgia Institute of Technology, found brown carbon particles released into the air from burning trees and other organic matter are much more likely than previously thought to travel to the upper levels of the atmosphere, where they can interfere with rays from the sun – sometimes cooling the air and at other times warming it.
«Read the rest of this article»
Clarksville in Top Three for Most Expensive Gas in Tennessee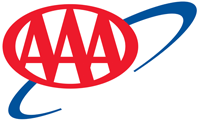 Tampa, FL – Tennessee gas prices are falling after oil prices suffered big losses during the week. The state average declined for the 13th consecutive day on Sunday, for a total discount of 3 cents since May 29th.
The average price for a gallon of gasoline in Tennessee was $2.09 on Sunday, according to AAA, whose data is collected from credit card swipes and direct feeds from 120,000 gas stations nationwide, in cooperation with OPIS and Wright Express. The state average is 2 cents less than a week ago and 10 cents less than this time last year.
«Read the rest of this article»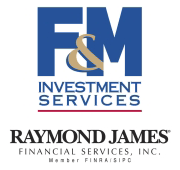 Clarksville, TN – The May Employment Report was generally disappointing. Nonfarm payrolls rose by 138,000 (median forecast: +185,000), while figures for March and April were revised a net 66,000 lower.
Retail payrolls fell for the fourth consecutive month (down more than 80,000 since January, which is more than the total number of coal miners). The unemployment rate dipped to 4.3%, a 16-year low, partly reflecting a sharp drop in the rate for young adults (which could reflect a seasonal adjustment issue, although the trend is clearly lower).
«Read the rest of this article»
Written by Capt. James Sheehan
U.S. Army Africa
Accra, Ghana – Participants from 20 countries celebrated the conclusion of United Accord 2017, a combined-joint military exercise at the Kofi Annan Peacekeeping Training Centre, Accra, Ghana, May 30th.
United Accord 2017 included three distinct components designed to train Soldiers from entry-level lower enlisted to the high-profile senior commanders. From May 19th to 30th, service members completed a command post exercise, field training exercise, and jungle warfare school.
UA 2017 provides an opportunity for regional African partners to develop relationships, enhance interoperability and hone mission command skills required to conduct peacekeeping operations in the region.
«Read the rest of this article»
By The President Of The United States of America
A Proclamation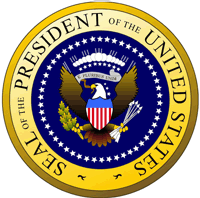 Washington, D.C. – Memorial Day is our Nation's solemn reminder that freedom is never free. It is a moment of collective reflection on the noble sacrifices of those who gave the last measure of devotion in service of our ideals and in the defense of our Nation. On this ceremonious day, we remember the fallen, we pray for a lasting peace among nations, and we honor these guardians of our inalienable rights.
This year, we commemorate the centennial anniversary of America's entry into World War I. More than 4.7 million Americans served during The Great War, representing more than 25 percent of the American male population between the ages of 18 and 31 at the time. We remember the more than 100,000 Americans who sacrificed their lives during "The War to End All Wars," and who left behind countless family members and loved ones. We pause again to pray for the souls of those heroes who, one century ago, never returned home after helping to restore peace in Europe.
«Read the rest of this article»
April 2017 Data Tells Story of Continued Improvement in Tennessee's Workforce

Nashville, TN – Tennessee's county unemployment rates for April 2017 have decreased in all 95 counties, according to data released today by the Tennessee Department of Labor and Workforce Development (TDLWD).
Montgomery County's unemployment rate in April dropped to 4.1 percent from March's 5.0 percent.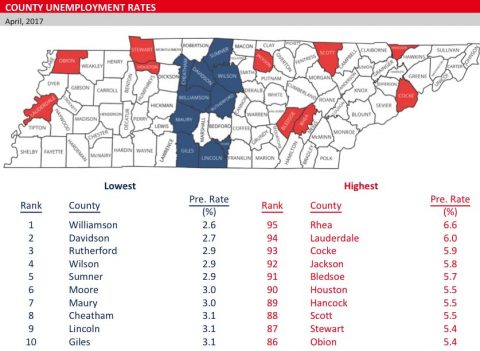 «Read the rest of this article»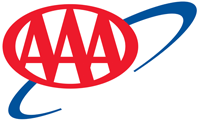 Knoxville, TN – Motorists will not have to worry about surging gas prices this holiday weekend after all. Thursday's OPEC meeting had the potential to cause a stir in the stock market. What actually happened was quite the opposite.
A collection of OPEC and non-OPEC oil producing countries met on Thursday to re-evaluate their existing agreement that calls for a reduction of 1.8 million barrels of crude output per day. This agreement – implemented in November – was an attempt to reduce global crude oversupply and drive up oil prices to $60.00 per barrel.
«Read the rest of this article»
American Heart Association Rapid Access Journal Report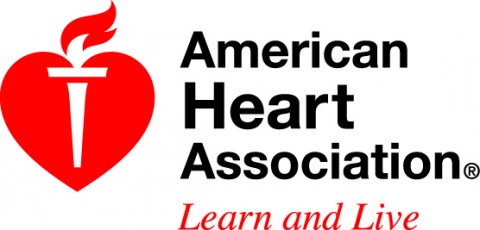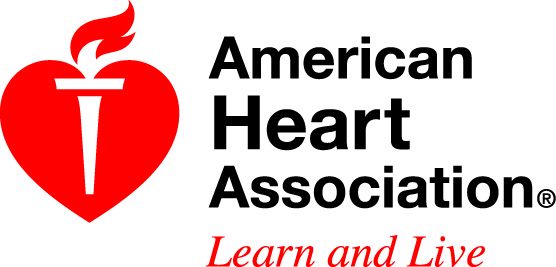 Dallas, TX – When patients with heart failure were re-hospitalized within a month, those who returned to the same hospital were discharged quicker and were more likely to survive, according to new Canadian research in the Journal of the American Heart Association, the Open Access Journal of the American Heart Association/American Stroke Association.
In both Canada and the United States, ambulance policies usually require patients be taken to the nearest emergency room, even if a patient has recently been hospitalized somewhere else.
«Read the rest of this article»
Written by Mari-Alice Jasper
Fort Campbell Public Affairs Office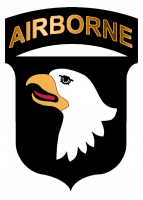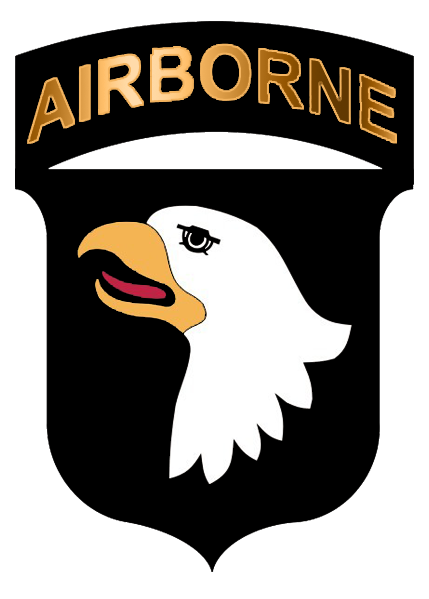 Fort Campbell, KY – No more than five-feet tall, dressed in slacks and a blouse, Frances Cutler Hahn, a Holocaust survivor, confidently approached the podium at the center of the Fort Campbell High School gym April 24th, 2017, to share her life story.
Cutler Hahn was a hidden Jewish child during World War II. In 1936 her parents Cyla and Shlomo immigrated to France from Poland in search of a better life. Two years later Frances was born in Paris. When she was 2-years-old, the Nazis invaded Paris.
One year later, Frances' parents put her in a children's home for protection. When that became unsafe she was moved to live with a Catholic Family on a farm. In 1942, her mother died in the Auschwitz concentration camp. Her father died from combat wounds four years later.
«Read the rest of this article»
Clarksville has some of the cheapest gas prices in the state of Tennessee.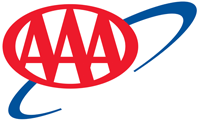 Tampa, FL – Tennessee gas prices reached $2.18 on Thursday – the highest daily average since June 2016. The Tennessee average declined every day since, averaging $2.17 on Sunday.
"Falling oil and wholesale gas prices should signal lower prices at the pump this week," said Mark Jenkins, spokesman, AAA – The Auto Club Group. "However, oil prices have been fickle this year, so motorists should expect continued volatility in the next couple of months as oil prices fluctuate, demand rises, and refineries complete the switchover to more expensive summer blends."
«Read the rest of this article»