Topic: United States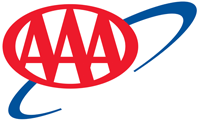 Tampa, FL – Motorists are beginning to find gasoline selling less than $3.00 a gallon at filling stations in the southeastern United States. The average price in Tennessee is $3.00 a gallon. However, the state averages remain well above $3.00 in Florida and Georgia.
"Gas prices declined dramatically last week and more discounts are on the way," said Mark Jenkins, spokesman, AAA The Auto Club Group. "It will soon be increasingly common for motorists to find gasoline cheaper than $3 a gallon. Demand is low and domestic oil supplies are high, putting downward pressure on the price of both oil and gasoline. State averages in Florida and Georgia could be flirting with the $3.00-mark by Thanksgiving." «Read the rest of this article»
Hankook Tire broke ground for the new Tennessee Plant as the first U.S.-based production facility, expected to be completed by 2016.

Clarksville, TN – Hankook Tire, the leading and one of the fastest growing tire companies in the world, held a groundbreaking ceremony today for its new United States plant based in Clarksville, Tennessee.
The Tennessee Plant is Hankook Tire's eighth global production base and the first U.S.-based facility. Tennessee Governor, Bill Haslam and various local and state officials as well as media representatives.
«Read the rest of this article»
BACH invites Community to join this Event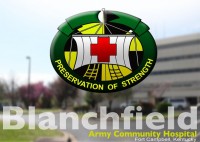 Fort Campbell, KY – Blanchfield Army Community Hospital's medical team is hosting a Breast Cancer Awareness ceremony and walk October 17th at noon at the hospital's "A" building Veranda, next to the healing garden. Breast cancer survivors, their families and the community are invited to attend.
"This is a special time we can offer our support to Soldiers, Retirees and Families who have braved through the diagnosis, treatments and battles with breast cancer. It is also a time to reflect and remember our community members who have lost the battle to breast cancer," said BACH commander Col. George N. Appenzeller. «Read the rest of this article»

Nashville, TN – The Tennessee Department of Health has received confirmation from the Centers for Disease Control and Prevention of two cases of enterovirus D68 in Tennessee. One patient resides in West Tennessee and the other in East Tennessee. Both were young children who were hospitalized for their illnesses, but are now home and doing well.
"As expected, Tennessee has been impacted by enterovirus D68 as have most other states this fall," said TDH Commissioner John Dreyzehner, MD, MPH. "We have now confirmed two cases, while other samples have tested positive for different, common, seasonal cold viruses. It is also likely other samples will test positive for EV-D68 in the future. «Read the rest of this article»

Nashville, TN – The Tennessee Wildlife Resources Agency completed "The Tennessee Northern Bobwhite Quail Restoration Plan" last year and it is now being put into action.
The northern bobwhite quail is Tennessee's state game bird and historically was a prominent game bird across the southeastern United States. Unfortunately, due to the large scale loss of farmland, changes in agriculture, and increases in forest land, quail habitat has been reduced or eliminated. As a result, the northern bobwhite population in the U.S. has been on a decline. «Read the rest of this article»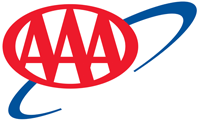 Tampa, FL – Maintenance season at refineries along the Gulf Coast caused gas prices to spike in the southeastern U.S. last week. Prices reportedly climbed 10 cents overnight Wednesday at some gas stations in Florida, but the overall state average did not change as dramatically.
Compared to last week, the current average price for a gallon of regular unleaded is 2 cents more in Florida, but prices are already beginning to fall again. «Read the rest of this article»
Consumers Paid the Cheapest September Gas Prices in Four Years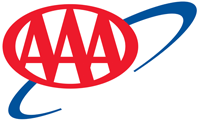 Tampa, FL – Drivers across the United States paid the lowest September gas prices since 2010. The national average was $3.39 per gallon, which was about 13 cents less than last year and 44 cents cheaper than 2012.
Throughout September, Florida gas prices averaged $3.32, which was 14 cents cheaper than last year, and 46 cents less expensive than 2012. In Georgia, the average price was also $3.32, which was 7 cents cheaper than last year and 43 cents less than 2012. The average price in Tennessee was $3.17, which was 56 cents less than last year and 47 cents cheaper than 2012. «Read the rest of this article»
45% prefer off-season travel, which can save hundreds of dollars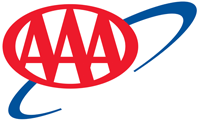 Tampa, FL – The summer travel season is over, but a new survey shows the majority of Americans are not ready to put their luggage away.
According to a recent AAA Consumer Pulse™ survey, three in four people plan to take at least one leisure trip of 50 miles or more, requiring overnight accommodations, in the next three months. Click here to view the survey.
«Read the rest of this article»
Written by Tony Phillips
Science at NASA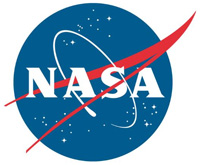 Washington, D.C. – On Wednesday morning, October 8th, not long before sunrise, the bright full Moon over North America will turn a lovely shade of celestial red. It's a lunar eclipse—visible from all parts of the USA.
"It promises to be a stunning sight, even from the most light polluted cities," says NASA's longtime eclipse expert Fred Espenak. "I encourage everyone, especially families with curious children, to go out and enjoy the event."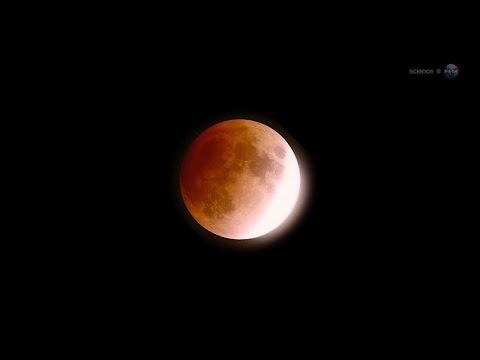 «Read the rest of this article»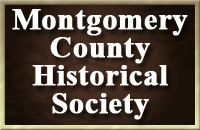 Clarksville, TN – The new documentary film "Dorothy Dix: An American Journalist" will be highlighted at the next meeting of the Montgomery County Historical Society on Monday, September 15th at the Beach Civic Hall in the Veterans Plaza complex on Pageant Lane.
The meeting will start at 7:00pm. Inga Filippo, who researched and wrote the film script, will introduce the screening.
«Read the rest of this article»