Topic: United States
Written by Alan Buis
NASA's Jet Propulsion Laboratory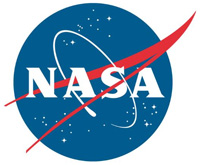 Pasadena, CA – In an extensive airborne survey, a NASA-led team has analyzed a previously identified "hot spot" of methane emissions in the Four Corners region of the United States, quantifying both its overall magnitude and the magnitudes of its sources. The study finds that just 10 percent of the individual methane sources are contributing half of the emissions.
Scientists from NASA's Jet Propulsion Laboratory and Caltech, both in Pasadena, California; the National Oceanic and Atmospheric Administration (NOAA), Boulder, Colorado; and the University of Michigan, Ann Arbor, used two JPL airborne spectrometers to identify and measure more than 250 individual sources of methane.
«Read the rest of this article»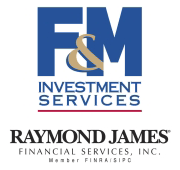 Clarksville, TN – The economic data remained consistent with moderate economic growth and low inflation. Retail sales figures for July disappointed, coming in below expectations (but partly offset by upward revisions to June).
Preliminary productivity figures for the second quarter were weak (averaging a 0.5% annual rate over the last five years). Jobless claims remained very low. The Producer Price Index fell more than expected and pipeline pressures remained mild or slightly deflationary.
«Read the rest of this article»
Written by Francis Reddy
NASA's Goddard Space Flight Center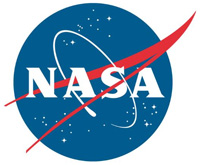 Greenbelt, MD – Dark matter, the mysterious substance that constitutes most of the material universe, remains as elusive as ever. Although experiments on the ground and in space have yet to find a trace of dark matter, the results are helping scientists rule out some of the many theoretical possibilities.
Three studies published earlier this year, using six or more years of data from NASA's Fermi Gamma-ray Space Telescope, have broadened the mission's dark matter hunt using some novel approaches.
«Read the rest of this article»

Nashville, TN – Tennessee ranks No. 1 among U.S. states for advanced industry job growth since 2013, the Brookings Institution found in a newly released report.
From 2013 to 2015, Tennessee's advanced industry jobs increased by an average of 4.6 percent annually, according to Brookings, a Washington, D.C.-based think tank. With the highest percentage growth rate among U.S. states, Tennessee outpaced the national average of 2.46 percent annual advanced industry job growth.
«Read the rest of this article»
Written by Alan Buis
NASA's Jet Propulsion Laboratory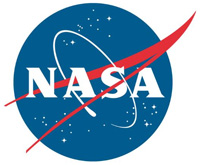 Pasadena, CA – Coastal waters and near-shore groundwater supplies along more than a fifth of coastlines in the continental United States are vulnerable to contamination from previously hidden underground transfers of water between the oceans and land, finds a new study by researchers at The Ohio State University, Columbus, and NASA's Jet Propulsion Laboratory, Pasadena, California.
The study, published online August 4th in the journal Science, offers the first-ever map of the underground flows that connect fresh groundwater beneath the continental United States and seawater in the surrounding oceans. The map highlights areas most vulnerable to degraded water quality from these flows now and in the future.
«Read the rest of this article»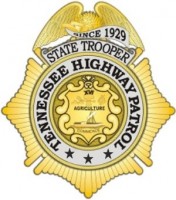 Nashville, TN – Tennessee Highway Patrol Colonel Tracy Trott is reminding motorists to exercise an abundance of caution in neighborhoods and around school zones during the upcoming 2016-2017 school year. State Troopers will target speeders, distracted drivers and those who disregard stopped school buses that are loading and unloading children.
State Troopers issued 5,247 citations in school zones during the 2012-2013 school year. That's up from 3,856 citations issued in 2011-12. Last year's citations included 759 speeding violations and two citations for passing a stopped school bus.
«Read the rest of this article»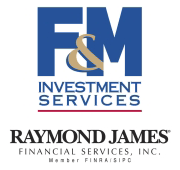 Clarksville, TN – As expected, the Federal Open Market Committee left short-term interest rates unchanged. In its policy statement, the FOMC noted that "on balance, payrolls and other labor market indicators point to some increase in labor utilization in recent months."
More importantly, "near-term risks to the economic outlook have diminished." Kansas City Fed President Esther George dissented in favor of raising the federal funds target range by 25 basis points (to 0.50% to 0.75%).
«Read the rest of this article»

Nashville, TN – As recent floods devastated homes in Tennessee and elsewhere in the U.S., the Tennessee Department of Commerce & Insurance (TDCI) calls on residents to give greater consideration to purchasing flood insurance to help protect their investments in their homes and properties.
«Read the rest of this article»

Nashville, TN – Tennessee Governor Bill Haslam and Economic and Community Development Commissioner Randy Boyd joined Lowe's in announcing the company will locate a new direct fulfillment center in Robertson County.
The home improvement company expects to invest approximately $100 million and create up to 600 jobs in Coopertown, northwest of Nashville.
«Read the rest of this article»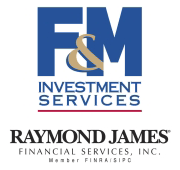 Clarksville, TN – The economic data calendar was thin and reports were of little consequence for the markets. As expected, the European Central Bank left short-term interest rates unchanged and did not alter its asset purchase plans.
ECB President Draghi indicated that policymakers were encouraged by the financial stability following the initial reaction to the Brexit vote. He also said that more information will become available over time and the ECB would act using all possible tools "if needed."
«Read the rest of this article»