Topic: United States
'It Has To Stop' Hopes To Education, Inspire Action in Tennessee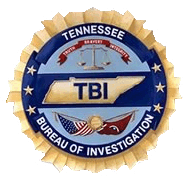 Nashville, TN – Today, the Tennessee Bureau of Investigation officially launched a new outreach to raise awareness of human trafficking in Tennessee.
The campaign, titled "IT Has To Stop," hopes to increase awareness of human trafficking in Tennessee and beyond. The centerpiece of the campaign, ITHasToStop.com, features information, current research and statistics, video, important contacts, and links for visitors to join nonprofits and other groups in the efforts to curb trafficking in Tennessee. Visitors can also connect with the campaign on designated Facebook and Twitter accounts.
«Read the rest of this article»
Written by Preston Dyches
NASA's Jet Propulsion Laboratory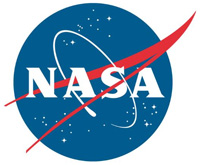 Pasadena, CA – NASA's Cassini spacecraft recently captured images of clouds moving across the northern hydrocarbon seas of Saturn's moon Titan. This renewed weather activity, considered overdue by researchers, could finally signal the onset of summer storms that atmospheric models have long predicted.
The Cassini spacecraft obtained the new views in late July, as it receded from Titan after a close flyby. Cassini tracked the system of clouds developing and dissipating over the large methane sea known as Ligeia Mare for more than two days. Measurements of cloud motions indicate wind speeds of around 7 to 10 mph (3 to 4.5 meters per second).
«Read the rest of this article»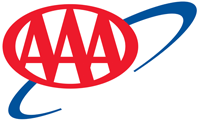 Tampa, FL – Gas prices have fallen more than 40 consecutive days in the southeastern United States.
Since late June, the average price for a gallon of regular unleaded dropped 26 cents in Florida, 25 cents in Georgia, and 24 cents in Tennessee.
"Prices are falling at about a half cent a day and aren't showing signs of slowing down," said Mark Jenkins, spokesman, AAA – The Auto Club Group. «Read the rest of this article»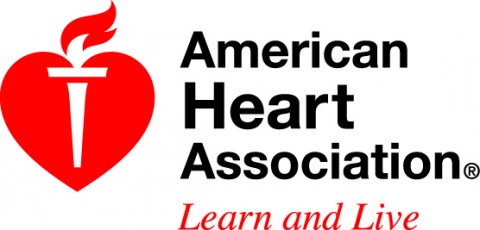 Dallas, TX – Cognitive abilities such as memory and attention are not only important after a stroke but also before; according to research published in the American Heart Association journal Stroke.
Previous studies have shown poor cardiovascular health can increase the risk of cognitive impairment such as problems in memory and learning. However, the opposite idea that cognitive impairment may impact cardiovascular health, specifically stroke, was not established before.
«Read the rest of this article»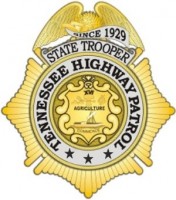 Nashville, TN – The Tennessee Highway Patrol (THP) is urging motorists to utilize extra caution in school zones, around school buses and in neighborhoods during the 2014-15 school year.
State Troopers will work to raise school safety awareness, and target traffic violators, specifically those who speed in school zones, drive distracted and disregard stopped school buses that are loading and unloading children.
«Read the rest of this article»

Nashville, TN – The recent finding of a bat infected with rabies in Tennessee is a reminder these helpful, flying insect eaters should not be handled by humans.
Although only a few bats are identified with rabies in Tennessee each year, it can only take one contact with an infected bat to transmit the fatal disease. The last human case of rabies in Tennessee occurred over a decade ago when contact with a bat occurred but was not reported.
«Read the rest of this article»
CR urges U.S. Food and Drug Administration to take stronger steps to reduce the dangers of pain-relief medications

Yonkers, NY – Some pain relief medications can be as addictive as heroin and are rife with deadly side effects.
Every day, 46 people in the U.S. die from legal pain pills and for each death, more than 30 people are admitted to an emergency room because of opioid complications. Consumer Reports has taken a close look at the dangers of prescription and over-the-counter painkillers and is calling on the U.S. Food and Drug Administration (FDA) to do more to make these drugs safer. «Read the rest of this article»
Written by Preston Dyches
NASA's Jet Propulsion Laboratory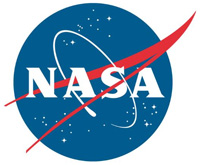 Pasadena, CA – Scientists using mission data from NASA's Cassini spacecraft have identified 101 distinct geysers erupting on Saturn's icy moon Enceladus. Their analysis suggests it is possible for liquid water to reach from the moon's underground sea all the way to its surface.
These findings, and clues to what powers the geyser eruptions, are presented in two articles published in the current online edition of the Astronomical Journal.
«Read the rest of this article»
Middle School Scholars to Walk in the Footsteps of U.S. Leaders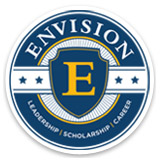 Washington, D.C. – Outstanding middle school students from across the United States took part in an extraordinary leadership development experience, the 2014 Junior National Young Leaders Conference (JrNYLC): Foundations of Leadership I, an Envision program.
The program provides a historical view of leadership and encourages young scholars to develop their own leadership skills and strategies for success in the 21st century.
«Read the rest of this article»

Nashville, TN – A quarantine for Emerald Ash Borer (EAB), an invasive insect that destroys ash trees, has been expanded to seven additional counties in Middle and East Tennessee. Clay, Fentress, Macon, Morgan, Overton, Pickett, and Rhea counties have been added to the list of areas restricted for the movement of ash trees and ash tree products.
This brings the total number of Tennessee counties under a state and federal EAB quarantine to 34.
«Read the rest of this article»