Topic: United States
Practice Safe Food Handling when Cooking and Dining on Thanksgiving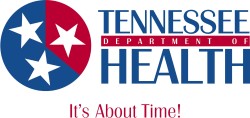 Nashville, TN – Special foods and favorite family recipes are a treasured part of many Thanksgiving celebrations.
In addition to enjoying these foods in moderation, the Tennessee Department of Health urges all Tennesseans to practice safe food handling while preparing, transporting and storing food to protect family and friends from food-borne illness.
«Read the rest of this article»
Tennessee urges Residents to review Insurance Coverage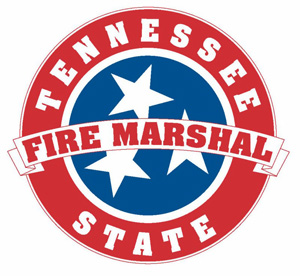 Nashville, TN - The holiday season increases the chance for mishaps, as more people travel and attend gatherings. Factor in the fatigue and distraction that can accompany changes to our routines and the risk becomes greater.
Commerce and Insurance Commissioner Julie Mix McPeak suggests you take time to review how your insurance covers mishaps in the home and when traveling. «Read the rest of this article»

Clarksville, TN – The Clarksville Police Department, Tennessee Highway Patrol and Montgomery County Sheriff's Department will be conducting roadside safety checkpoints and saturation patrols on November 29th, 2013 and November 30th, 2013 in Clarksville, Montgomery County, Tennessee.
The locations of the checkpoints will be on U.S. 41-A Bypass and Kraft Street. Saturation Patrols will be on U.S. 41-A & U.S. 79, Tennessee State Routes 374, 12, 13, 48, 76 & 236.
«Read the rest of this article»
Written by Whitney Clavin
NASA's Jet Propulsion Laboratory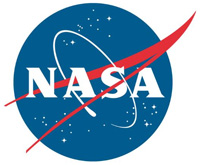 Pasadena, CA – Astronomers using the combined power of the Atacama Large Millimeter/submillimeter Array (ALMA) telescope in Chile and NASA's Hubble and Spitzer space telescopes have discovered a far-flung trio of primitive galaxies nestled inside an enormous blob of primordial gas nearly 13 billion light-years from Earth.
It's possible the trio will eventually merge into a single galaxy similar to our own Milky Way.
«Read the rest of this article»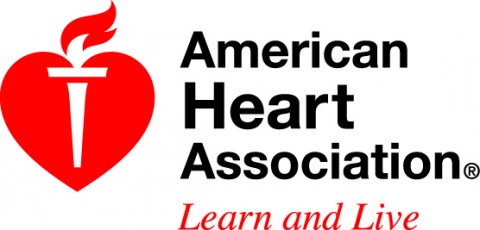 Dallas, TX – Many kids don't run as far or fast as their parents did, according to research presented at the American Heart Association's Scientific Sessions 2013.
The decline in running fitness may indicate worse health in adulthood, the researchers said.
«Read the rest of this article»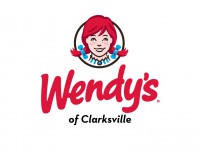 Clarksville, TN -  Welcome to the new Wendy's, Clarksville!
With a revitalized décor, comfortable seating and other amenities, customers will enjoy a stunning new Wendy's experience when they visit the remodeled restaurant at 2330 Madison Street just re-opened this week, across from Wal Mart.
«Read the rest of this article»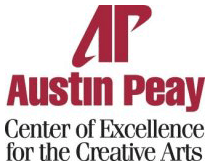 Clarksville, TN – The winner of the 27th Annual Young Composer's Competition at Austin Peay State University was recently announced by the APSU Center of Excellence for the Creative Arts. The winning composer is Christopher Chandler, of Rochester, NY, who won for his "deep in liquid indigo" for chamber ensemble.
Chandler was born in Savannah, GA, in 1986 and currently lives in Rochester, where he is pursuing a Ph.D. in composition at the Eastman School of Music. «Read the rest of this article»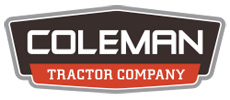 Torrance, CA – Spencer Coleman of Coleman Tractor Company, with dealerships in Paris and Clarksville Tennessee, has been elected to represent the Southeast Division and serve on the 2013 National Dealer Advisory Board for Kubota Tractor Corporation.
Comprised of eight members representing all regions of the United States, this Board is a critical link in the dealer-manufacturer relationship with Kubota.
«Read the rest of this article»
Simple safety precautions make big difference in home fire safety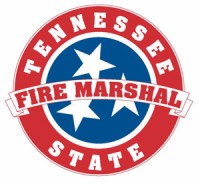 Nashville, TN - Residential electrical fires kill as many as 280 Americans each year and injure 1,000 more. Some of these fires are caused by electrical system failures, but many more are caused by incorrectly installed wiring and overloaded circuits and extension cords.
"Many avoidable electrical fires can be traced to the misuse of electric cords, whether through overloaded circuits, poor maintenance or cords being placed under rugs or in high traffic areas," says State Fire Marshal and Commerce and Insurance Commissioner Julie Mix McPeak. "Simple safety precautions can reduce these occurrences and help safeguard your home from fires." «Read the rest of this article»

Nashville, TN – Typhoon Haiyan swept across the central Philippines on Friday leaving a trail of massive destruction in its wake. With sustained winds reported at over 145 miles per hour, and significantly stronger gusts, Haiyan was the second category 5 typhoon to strike the Philippines this year.
The typhoon affected 4.3 million people across 36 provinces. Philippine Red Cross volunteers throughout the region are reporting significant damage and a growing death toll, while the full extent of the devastation continues to unfold. Currently, 1,200 evacuation centers are housing more than 330,000 people left homeless by the storm.
«Read the rest of this article»