Topic: United States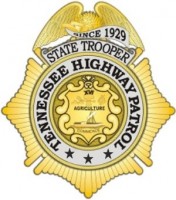 Nashville, TN – The Tennessee Highway Patrol (THP) is urging motorists to utilize extra caution in school zones, around school buses and in neighborhoods during the 2014-15 school year.
State Troopers will work to raise school safety awareness, and target traffic violators, specifically those who speed in school zones, drive distracted and disregard stopped school buses that are loading and unloading children.
«Read the rest of this article»

Nashville, TN – The recent finding of a bat infected with rabies in Tennessee is a reminder these helpful, flying insect eaters should not be handled by humans.
Although only a few bats are identified with rabies in Tennessee each year, it can only take one contact with an infected bat to transmit the fatal disease. The last human case of rabies in Tennessee occurred over a decade ago when contact with a bat occurred but was not reported.
«Read the rest of this article»
CR urges U.S. Food and Drug Administration to take stronger steps to reduce the dangers of pain-relief medications

Yonkers, NY – Some pain relief medications can be as addictive as heroin and are rife with deadly side effects.
Every day, 46 people in the U.S. die from legal pain pills and for each death, more than 30 people are admitted to an emergency room because of opioid complications. Consumer Reports has taken a close look at the dangers of prescription and over-the-counter painkillers and is calling on the U.S. Food and Drug Administration (FDA) to do more to make these drugs safer. «Read the rest of this article»
Written by Preston Dyches
NASA's Jet Propulsion Laboratory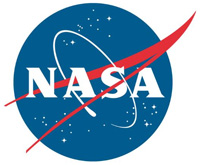 Pasadena, CA – Scientists using mission data from NASA's Cassini spacecraft have identified 101 distinct geysers erupting on Saturn's icy moon Enceladus. Their analysis suggests it is possible for liquid water to reach from the moon's underground sea all the way to its surface.
These findings, and clues to what powers the geyser eruptions, are presented in two articles published in the current online edition of the Astronomical Journal.
«Read the rest of this article»
Middle School Scholars to Walk in the Footsteps of U.S. Leaders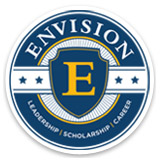 Washington, D.C. – Outstanding middle school students from across the United States took part in an extraordinary leadership development experience, the 2014 Junior National Young Leaders Conference (JrNYLC): Foundations of Leadership I, an Envision program.
The program provides a historical view of leadership and encourages young scholars to develop their own leadership skills and strategies for success in the 21st century.
«Read the rest of this article»

Nashville, TN – A quarantine for Emerald Ash Borer (EAB), an invasive insect that destroys ash trees, has been expanded to seven additional counties in Middle and East Tennessee. Clay, Fentress, Macon, Morgan, Overton, Pickett, and Rhea counties have been added to the list of areas restricted for the movement of ash trees and ash tree products.
This brings the total number of Tennessee counties under a state and federal EAB quarantine to 34.
«Read the rest of this article»
Written by Megan Broadnax
APSU Intern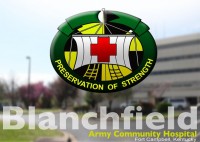 Fort Campbell, KY – The Warrior Spirit Band, a group of four musicians who have been wounded in combat, recently performed at the Fort Campbell Soldier and Family Assistance Center within the Warrior Transition Battalion Complex.
As a combat wounded warrior band visiting Warrior Transition Units across the United States, they work to fulfill a specific mission.
«Read the rest of this article»
Plans to Expand Roadside Assistance Personnel by 25 Percent in 2014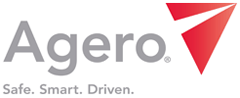 Clarksville, TN – Agero, Inc., a leading provider of vehicle and driver safety, security and information services, plans to increase its employee base by 25 percent in 2014 at its regional site in Clarksville, Tennessee.
This is part of a company wide expansion across its four regional locations in Clarksville, Sebring, FL, Tucson, AZ, and Sault Ste. Marie, Ontario. These centers provide critical roadside assistance to over 75 million drivers throughout the United States.
«Read the rest of this article»
Written by Alan Buis
NASA's Jet Propulsion Laboratory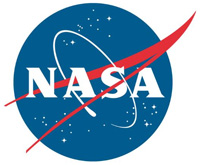 Pasadena, CA – Nitrogen and oxygen make up nearly 99 percent of Earth's atmosphere. The remaining one percent is comprised of gases that — although present in small concentrations — can have a big impact on life on Earth.
Trace gases called greenhouse gases warm the surface, making it habitable for humans, plants and animals. But these greenhouse gases, as well as clouds and tiny particles called aerosols in the atmosphere, also play vital roles in Earth's complex climate system.
«Read the rest of this article»
Approximately 2,000 additional jobs to be created
Wolfsburg, Germany – Within the framework of its Strategy 2018 plan, the Volkswagen Group is expanding its industrial footprint in the US. The Board of Directors of Volkswagen Group of America has decided to award the production of the new midsize SUV to the Chattanooga plant in Tennessee.
The Group will be investing a total of approximately US$900 million (€643 million) in the production of a newly developed, seven-passenger SUV, and creating 2,000 additional jobs in the US. About US$600 million (€432 million) will be invested in Tennessee.
«Read the rest of this article»