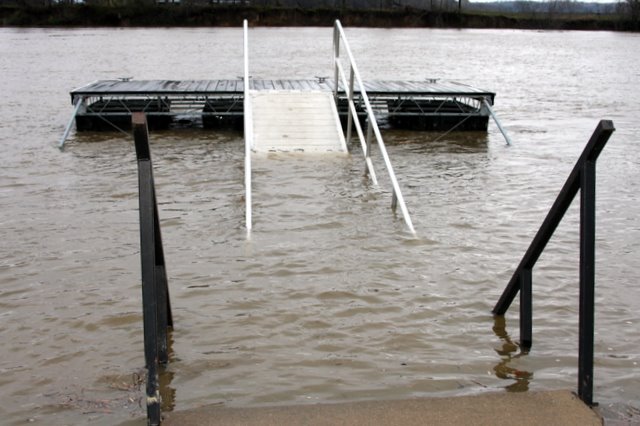 Photograph by: Bill Larson

The recent heavy rains have caused high water levels in local creeks and rivers. This is one of the two boat docks at the fairgrounds near the boat ramp. As you can see the higher than normal water has lifted the docks enough to submerge the access ramps.
«Read the rest of this article»
On March 15th, the sacrifices of those affected by the conflict in Iraq during the past five years was honored at the Ampitheater at Bicentennial Mall in Downtown Nashville. The event include strong expressions of support and sympathy for the members of the U.S. armed forces, their families and the people of Iraq.
A carload of Clarksville area people dropped in on the Peace protest in Nashville on Saturday, March 15, noon-3p.m. The event reflected on five years of war in Iraq and offered a large slate of speakers and performers organized by Nashville Peace and Justice Center. The rally was well-attended despite the drizzle that we had until around 2 p.m. when the sky let down its forces on us. «Read the rest of this article»