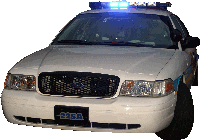 One person was injured in a two-car accident today at approximately 3:55 p.m. at the intersection of Wilma Rudolph Boulevard and Trenton Road. A red Ford was rear ended by a red GMC Pickup. The Ford started to enter the intersection and then stopped. The vehicle behind started following, and then did not see when the the vehicle in front stopped, resulting in a collision. Two females were in the front vehicle. A young male was driving the pickup truck. This accident was not related to the traffic signal located at the intersection. Four Clarksville PD units responded along with one EMS ambulance. The passenger in the red car was transported to Gateway complaining of neck pain.
Accident reconstructionist Ken Moore writes up his report on the accident on the trunk of the vehicle which was struck.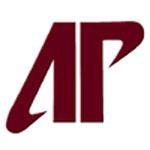 The Austin Peay State University Department of Art will host Romancing the Vessel, an exhibition by Jim Pugh, an art major who is on track to receive his Bachelor of Fine Arts in Studio Art in May. Romancing the Vessel will premiere at 7 p.m., Monday, April 21 in the Don Jenkins Gallery, located in the Morgan University Center. A reception will follow the premiere.
Pugh's exhibition will examine the vessel, both functional and non-functional. "The show is a collection of wheel thrown clay, and lathe turned wood vessels that exam form, texture and color," he said. "Most of my work is designed to be used as well as enjoyed. The sense of feel is as important as sight when enjoying the pottery and wood bowls in this exhibition."
Pugh began his college education at Louisiana College more than 50 years ago. After serving in the Vietnam War, he worked in graphic design and the printing industry. "(My life) has come full circle in a return to college to study art," Pugh said. This exhibit is free and open to the public. «Read the rest of this article»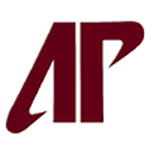 Develop a new skill, explore a new idea, learn a new language or seek a new career with a class from Austin Peay State University's Center for Extended and Distance Education. Early registrants receive a 10 percent discount on selected courses, and a senior citizen discount is also available on selected courses. Only one discount can be applied per registration and preregistration is required for each course.
Business seminar
HR Certificate—Part 3 will meet from 6–8 p.m., Thursdays, April 17–May 15 in APSU's Clement Building, Room 157. (course $120, supply $8) «Read the rest of this article»