GOP Week In Review: General Assembly adjourns "Sine Die"

The 105th General Assembly adjourned "Sine Die" this week, concluding a contentious session in which lawmakers were forced to make difficult decisions regarding the lottery scholarship program and the budget. Ultimately, legislators came together to form compromise legislation that will greatly benefit Tennesseans by allowing more students access to college, passing a budget with no new taxes, and providing seniors with more healthcare options.
Budget passes both chambers at eleventh hour
The 2008-2009 budget was passed late Wednesday night, and is lauded by Republicans as a fiscally responsible one in which reasonable cuts in growth were made. The total budget, which includes federal dollars, for 2008-2009 is $27.5 billion, $245 million less than originally proposed in January. The 2007-2008 total budget was $27.75 billion, $250 million more than this year's. The state portion of this year's budget was $13.6 billion, a $200 million decrease from 2007-2008.
April 2008 was the worst month on record for revenue growth in Tennessee, and the third quarter of this fiscal year was the second worst quarter on record. Projections show that the fourth quarter—of which the state is halfway through—could be even worse. «Read the rest of this article»
Daytrips and Weekenders. As the summer months and the vacation/travel season approaches, we offer you, our readers, ideas for day trips and weekend excursions to places and events that can be done in a day, or maxed out over a weekend. Time and the high cost of gas fuel our efforts to find local entertainment and activities. This column will appear each Thursday through Labor Day.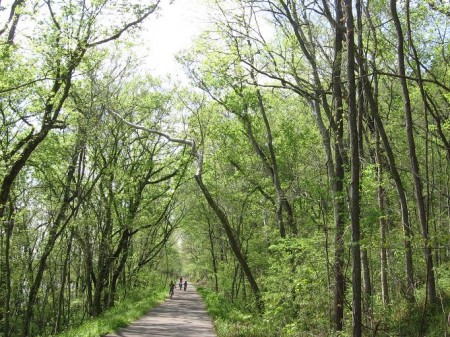 Does it get any better than this?
Looking for a scenic bike trail, horse riding trail, or a walking trail? What once was a railroad bed running between Nashville and Clarksville was turned into a beautiful, fairly level and almost completely paved trail. It is perfect for biking, hiking, power walking or a leisurely stroll with the intent of observing nature's best offerings. You can find it all on the Cumberland River Bicentennial Trail. «Read the rest of this article»
In real estate, they say location is everything. In placement of fuel storage terminals, no truer words were ever spoken!
TEPPCO Partners, LP announced plans to construct a new refined product terminal in Clarksville along the Cumberland River. Two local businessmen apparently are engaged in this development. Normally one is inclined to celebrate such high dollar economic investment in the community.
This project is part of a three terminal initiative which will cost approximately $75 million. However, it must be noted that the given location is just several brief miles above the city's water intake facility, our only water intake point on the Cumberland. As such, it poses a serious potential hazard to our drinking water supply.
«Read the rest of this article»
H.O.P.E. eligibility drops to 2.75

Helping Heroes Act helps Tennessee vets return to school

Longterm Care Act helps elderly stay at home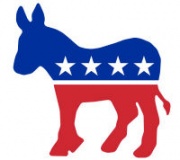 NASHVILLE – Citing expansion of lottery scholarship programs and passage of sweeping reforms of Tennessee's long-term health care system, among other accomplishments, Democratic Leader Senator Jim Kyle, D-Memphis, and Democratic Caucus Chairman Sen. Joe Haynes, D-Goodlettsville, today said the Senate Democratic Caucus had successfully weathered difficult times during the second session of the 105th General Assembly and had "continued to stand up for Tennessee families."
"The national economic downturn had a major impact on the state's finances, but Senate Democrats did what Tennesseans elected us to do, we balanced the budget without new taxes," Kyle said. "We handled the budget in a business-like fashion, and we did this while addressing our priorities. We pressed on to expanded opportunity for college students, and we prevailed." «Read the rest of this article»