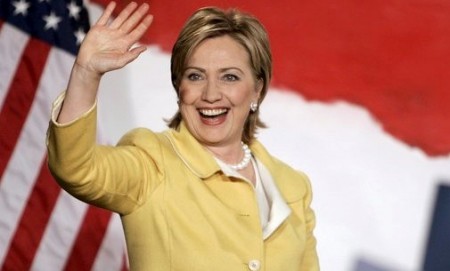 I am a Hillary Clinton supporter. I am sad :-(
I thought she'd somehow pull off the Democratic nomination for President in 2008. Soon I'll need to embrace the other democratic candidate but today I'm just disappointed that Senator Clinton does not have enough delegates.
The USA has had 43 presidents and it goes without saying that zero were female.
Americans lament that Muslim-majority countries and others treat women badly – which is true. However, my 16-year-old daughter is amazed when I tell her that I remember my maternal grandmother wore ONLY dresses. Pants were for men. I'm 47 years old and my Grandmother Robinson could not vote when she turned 18 because women were not allowed to vote. Women have only been able to vote here is the USA since 1920! This is not ancient history; instead it is people I knew personally.
I know that we've never had a African-American President either but statistically speaking HE represents less than 15% of the US population and SHE represents over 50% of us. How much longer will we have to wait for another viable female presidential candidate in the US?