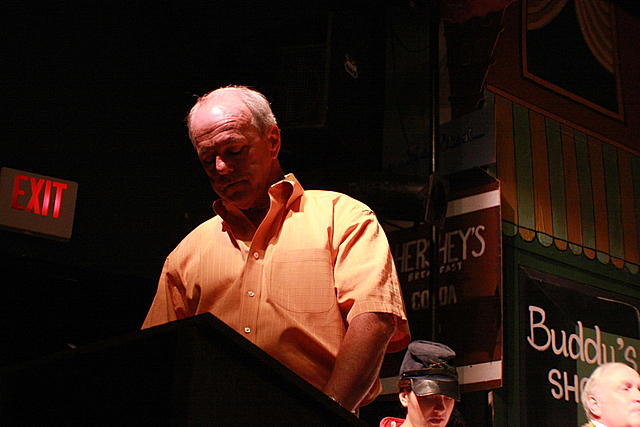 The second event of the 4th annual Clarksville's Writers Conference was a play at the Roxy Regional Theater. Headin' South Goin' North written by John McDonald mixes local historical sites and personages into a fictional story to give an engaging account of the Civil War era.
The story is of Charlie Lurton, a Clarksville boy.  The play follows Charlie (Brad Vile) and his companion Peter (Humberto Figueroa) through their escape from a Union prison camp, to their fate when they arrive back home. The story also follows Mrs. Lurton (Jill Whittinghill) as she makes her way to secure authorization for the release of another son, Horace (Joe Sonenshein) who was suffering from tuberculous.
I will say it was very nice to see so many familiar faces from the community performing parts in the show. The play was tied in with the Writer's Conference Bus Tour and that helped make the story more personal to the attendees.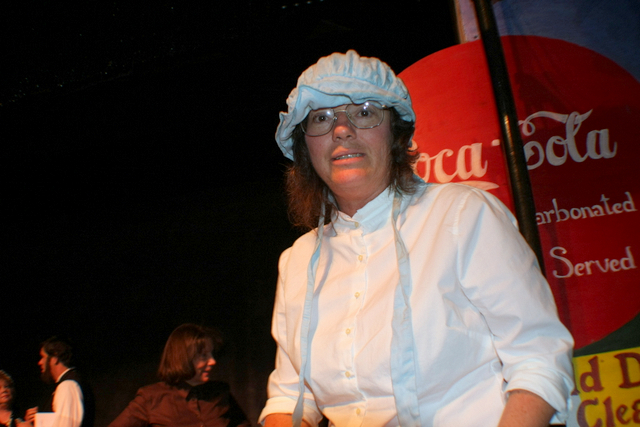 Clarksville Mayor Johnny Piper narrated the play, and we commend him for helping out! Whit McMahan portrayed a believable president Lincoln, and Judi Sinks, his wife Mary Todd. Leslie Green made a surprise appearance in the role of Millie Dunlop; she showed once again why she is the grande dame of Roxy actresses! Clarksville Online Author Debbie Boen played the role of a Kentucky farm wife; and her husband David, a wagon driver. Nathaniel Taylor provided mood with his haunting a cappella vocals. Rubye Patch from Tip Top reprised the role of Petinka, in the saga of the fuss cakes.
Sadly this was the only showing of this play, perhaps they will consider bringing it back at some point in the future for the general public.
The Roxy is currently showing the Elvis Presley musical All shook up. As with all of the Roxy musicals, shows are very likely to sell out, so get your tickets soon!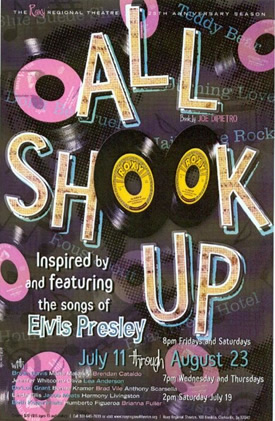 * Cast images taken by Debbie Boen. All images with Mayor Piper taken by Bill Larson. All Shook Up poster by Mike Fink.