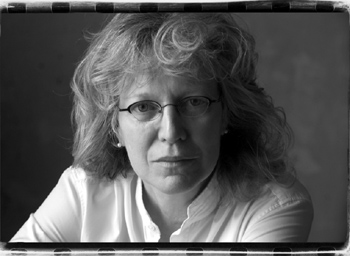 A singer-songwriter whose songs have been recorded by myriad artists will be at Austin Peay State University this week to read from her first book.
Marshall Chapman, author of "Goodbye, Little Rock and Roller," will read from that book at 7 p.m. Tuesday in the Kimbrough Building, Gentry Auditorium. The reading is part of the Tennessee Young Writers Workshop.
At the event, Chapman will perform one of her songs. A reception and book and CD signing will follow the reading.
"Goodbye, Little Rock and Roller" was published in September 2003 by St. Martin's Press. Simultaneously, a companion CD was released. The book was a 2004 SEBA Book Award finalist and one of three finalists for the Southern Book Critics Circle Award. A soft cover edition was released in September 2004.
Born and raised in Spartanburg, S.C., Chapman has released 10 critically acclaimed albums, and her songs have been recorded by a variety of artists including Emmylou Harris, John Hiatt, Wynonna, Joe Cocker, Irma Thomas, Jimmy Buffett, Jessi Colter, Dion, Tanya Tucker, Russ Taff, Olivia Newton-John, Sawyer Brown, Mindy McCready, Conway Twitty, Greg "Fingers" Taylor, Crystal Gayle, Ronnie Milsap and The Uppity Blues Women.
She has toured extensively on her own and opened shows for many musicians, from John Prine and Jimmy Buffett to Jerry Lee Lewis and The Ramones.
In the past year, Marshall has performed across the U.S., developing a one-woman show called "The Triumph of Rock and Roll Over Good Breeding." Currently, she is writing commentaries for "The Bob Edwards Show" on XM satellite radio and touring in support of her first studio album in nine years, "Mellowicious!"
For more information about Chapman's reading, contact the APSU Center of Excellence for the Creative Arts by telephone at 221-7876. Submitted by Melony Jones, Austin Peay State University.
Shelia Kennedy has this to say about Marshall: I first saw Marshall Chapman at the Bluebird Cafe almost twenty years ago, initially due to her association with Jimmy Buffett. I returned time and time again because of her fantastic stories about her life and the interesting characters that she has known. Marshall is authentic — the real deal, and if you have seen the cover of her book, but haven't read it, I can tell you that this is one time you can judge the book (as well as the girl) by the cover.
Marshall's website is www.tallgirl.com and her myspace is www.myspace.com/marshallchapmanmusic.