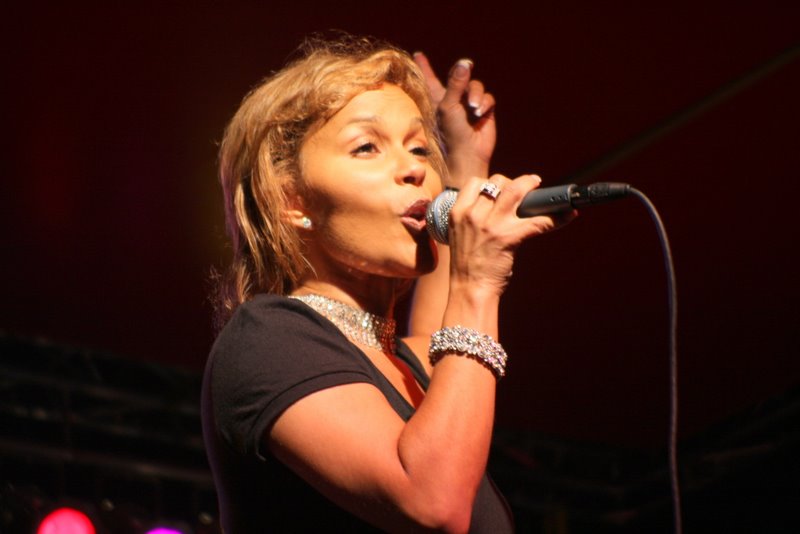 Friday was a wet miserable day but even that didn't dampen the spirits of the attendees of the 2008 Riverfest opening night. While the rain wasn't heavy it was a persistent mist and was at least partly responsible for a reduction in the turnout. Saturday was the brighter day, with occasional clouds, a good dose of sunshine, and a cooling breeze.
Visitors to the festival were treated with access to all kinds of food in the Cumberland Bank and Trust food court including domestic favorites, and exotic international cuisine such as Jerk Chicken, Polish Sausages, and Schnitzel. Several varieties of beer was available for those 21 or over (Proper ID required).
The children's area featured rides and inflatables, and children had unlimited play for a $10 fee.
US Bank sponsored an area called A River of Culture which exposed visitors to various cultures including Guam, Hawaii, Korea, Japan, Mexico, Panama, France, Thailand, Russia and more. A local favorite, the colorful Clarksville-based Ballet Folklorico Viva Panama dancers, also performed.
Our gallery captures the festivities of Riverfest 2008. (Photos by: Bill Larson (Friday) & Mark Haynes (Saturday))