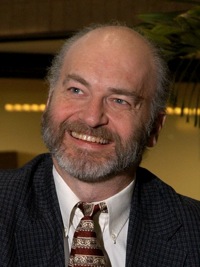 Fabian Bedne, Middle Tennessee Hispanic Democratic Party Chairman, will be the guest speaker at a House Party for Barack Obama on Tuesday, October 7 at the Montgomery County Democratic Party Headquarters, 534 Madison St., Clarksville, TN, starting at 6:00 p.m.
Fabian Bedne has been featured various times in news print, television and recently spoke to Latino Democrats from around the country as an Obama delegate to the Democratic National Convention.
Bedne is a board member of Habitat for Humanity, founding member of the Middle Tennessee Chapter of the National Association of Hispanic Real Estate Professionals, the Tennessee Hispanic Voters Coalition PAC, founding member and President of the Middle Tennessee Hispanic Democrats, candidate for Metro Council, and member of the Executive Committee of the Davidson County Democratic Party.
Mr. Bedne is also a founding member of Metro schools' Comité de Padres Latinos (COPLA) Committee of Latino Parents, member of the Community Relations Committee of the Nashville Jewish Federation, and member of the Tennessee Delegate Selection Plan Committee of the Tennessee Democratic Party. Mr. Bedne has also mentored students in the YMCA Hispanic Achievers program.
We encourage all to attend this event and fellowship with our Latino Obama supporters, whose votes are very vital to the outcome of this election.
For more information, contact terrymcmoore@hotmail.com