On this day before the historic Presidential Election 2008, Clarksville Online is endorsing the Barack Obama and Joe Biden ticket.
Obama, with a background of service to community and country, has proven to be an inspiration to millions of people across all demographics. He has conducted himself with ability, honor, and dignity, but most of all has offered clearly workable plans to rebuild America's economy and military. He has shown qualities of leadership that can mend global fences and re-instill America's honor around the world. «Read the rest of this article»
An endowment made to Austin Peay State University by Dr. Ernest DeWald will be used to create the Josephine and William DeWald Memorial Scholarship.This scholarship is exclusive for students enrolled in the nursing program at Austin Peay.
DeWald is a dentist who lives and works in the Clarksville area. DeWald and his wife, Joan, moved to Clarksville as a result of a military assignment in the 1980s. «Read the rest of this article»
As trick or treaters wrapped their Halloween adventures early Friday evening, Clarksville Police revved up their sobriety checkpoints targeting older Halloween celebrants and other drivers as the month of October drew to a close Friday night.
The CPD and Montgomery County Sheriff's Department have run a number of such checkpoints and saturation patrols, aimed at reducing the number of impaired drivers, speeders and other in violation of driving laws.
As we move toward the gatherings and high traffic period of Thanksgiving and Christmas holiday season, we hope these effective checkpoints are not only continued but expanded. They only serve to make the streets of Clarksville and Montgomery County safer for everyone.
«Read the rest of this article»
Clarksville for Obama and the Montgomery County Democratic Party gathered over the weekend to rally for Obama.
Staking out the corner of Kraft and North 2nd Street Saturday morning, some 60 campaigners chanted slogans, waved to passers by, and stumped to get the message out that Obama is their candidate of choice. To the rhythm of drum, and cheers ringing out over a speaker system, Clarkville for Obama teams moved from corner to corner over a two hour period. «Read the rest of this article»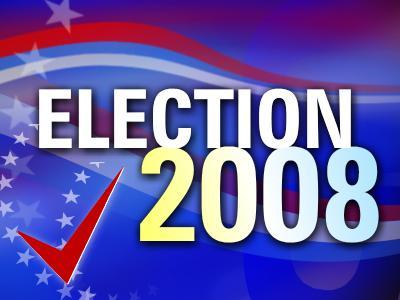 The historical unprecedented election for a president has been a marvelous exercise in citizen's participation. If it is true that only 11% of registered voters cast a vote in the last local (primary) election and more votes were cast for an American Idol than for President Bush four years ago, there is cause to celebrate the massive interest in this election.
The McCain ticket is not the leading reason for this excitement, although it has added plenty of sparks to the race. There is an ironic twist to consider. The Democratic candidate was born in America. Born of parents, who at one point in American history would have been jailed in the South for crossing the color line. His political journey, through many adversities to stop him, has brought him to the threshold of the presidency. «Read the rest of this article»
When tax cuts are labeled as tax increases.
When natural born citizenship is labeled as non-citizenship.
When believing that basic health care is not privilege but a human right is called elitist socialism.
When respecting the human value of our precious military forces is labeled as being anti-military.
When recognizing that our national prestige has been run into the toilet is labeled as naivete and weakness.
When global warming and melting Arctic icecaps is labeled as fantasy.
When declaring having rejected a federally funded construction project. but not declaring that the federal funds for that project were received is hailed as a model of leadership and fiscal responsibility. «Read the rest of this article»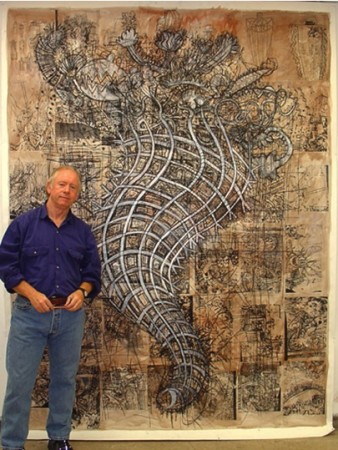 A Florida art professor who has been showing exhibitions for 28 years will have his work on display at Austin Peay State University beginning next week.
"Drawings by Clive King" will be available for viewing from Nov. 3-19 in the Trahern Gallery. King, professor of fine art at Florida International University in Miami, will be on campus to present a talk at 7 p.m., Nov. 3 in Trahern, Room 401, followed by an opening reception from 8-9.
King's work typically is presented frameless and without glass, to achieve more of an illusion.
"I would like them to float like wafers on the wall – without weight, they can push you back or suck you in," he said in his artist statement. «Read the rest of this article»