From our police department (courtesy of Ward 10 Councilman Bill Summers e-mail reports):

For any of us who have been doing this job longer than a minute, we commit acts of kindness which never make the media or known about by our fellow officers. But, this is an act of caring and kindness which I thought should not go unrecognized, if no where else other than within our Police circle. The victim did not really want any sort of media coverage.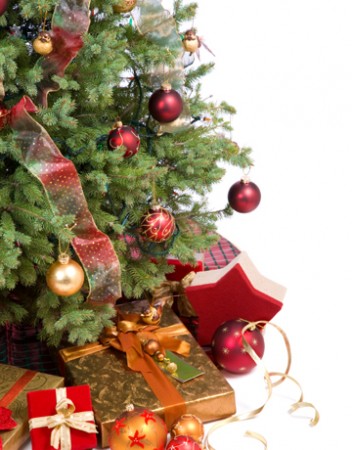 There was an aggravated burglary which occurred on Woodmont Boulevard on December 23, somewhere between 5:30 and 9:30 p.m.  A 27-year-old single parent of two children, ages five and six, came home and found her residence had been broken into. Whoever broke into the home took some of the presents which were meant to be opened by her children on Christmas morning. She could not be sure of the amount of items which were taken since she had just received two bags of toys from the Angel Tree program and did not know what was in the bags.
We can only imagine the emotions she must have been feeling. She not only had to deal with the trauma of having her home violated but, also the prospect of her children not having gifts at Christmas. Being the good police officers we are, we dutifully dusted for prints and wrote a report. It would have been very easy to have done our job and walked away. But that"s not the end of the story, and this is where the bad that happened starts to change course and the humanity part of our job kicked in.
Sgt. Durham (known to us who have been here for a while as Bull) was not willing to let this story end on a negative note. His shift was over, but his desire to help another person continued long after his shift finished. He called Chaplain Mitchell (for those that don"t known, he is our Police Chaplain) and asked was there anything which could be done to help? Chaplain Mitchell made arrangements to take the victim to shopping at Wal-Mart to make sure the children would have presents on Christmas Day. The Chaplain told me that the victim was very conservative in her shopping and did not make an effort to take advantage of a free shopping spree, and bought only for her children. Chaplain Mitchell also made sure the victim would have something for Christmas and gave her a $50.00 gift card. We, as police, could not take away the fact that the victim"s house was broken into, but Sgt. Durham and Chaplain Mitchell took the extra steps to make sure the children and mother would have presents on Christmas Day.
I spoke to the victim on December 24 and she told me about other acts of kindness she experienced. After her co-workers found out what happened, they took up a collection to help her buy some gifts. They also gave her the day off from work to help her get things in order.
Some of you may see this story as sappy, but it shows how we can sometimes make a positive difference to someone we come in contact with. Our job often has negative consequences for those we encounter, but I would venture to guess, this single mom will have only good things to say about the Clarksville Police Department.
Ed. Note: This news item was issued by Jim Knoll, CPD's Public Information officer and relayed by City Councilman Bill Summers.