BREAKING NEWS: A house fire in the 200 block of Kirby Drive was reported to this reporter at 9:48 p.m., Monday night. Four units from the CFD responded to the blaze. The fire appeared to have started in the rear of the home. Neighbors reported seeing a covered body being loaded at the scene. Along with the fire fighting units, the fire chief and CPD responded to the call. More details as they become available.
College students across the nation have lost a steadfast champion in their struggle to finance their education. Claiborne Pell died January 1st.
US Senator Claiborne de Bora Pell, Rhode Island-D, for whom the college financing grants program is named, died on New Year's Day. He served in the US Senate for thirty-six years, from January 3, 1961 to January 3, 1997. Senator Pell was known as a long time advocate of expanding higher education opportunity in America by providing money to prospective and continuing college students. «Read the rest of this article»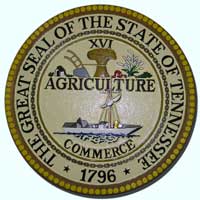 This is the first in a three-part series by Clarksville Online author Blayne Clements. The series continues on Tuesday, January 6 and Wednesday, January 7.
The Republicans have gained control of the state house and senate, and  have the numbers to replace the three current constitutional officer: Secretary of State, State Treasurer, and State Comptroller.  On Monday, December 15th, Republicans held interviews of potential candidates for these offices.
Per a recent article in the Tennessean,  "Senate Republican Leader Mark Norris of Collierville, said it will create a "level playing field" and transparency for what has long been a closed-door system of selecting political insiders." «Read the rest of this article»
Make your New Year's Resolution to stop in at one of our community centers to get back into shape for the spring.  Our community centers are equipped with weight rooms, treadmills and stationary bikes for all of your fitness needs.  And now that we have ushered the New Year in, it's time to get back to our regular schedules at the Clarksville Parks and Recreation Department.
The Community Centers will be back on their winter hour schedules starting Tuesday, January 6th.  All classes and regular programming will also resume their regular time slots starting Tuesday.  If you forgot what our winter hours are and what classes are being offered, go to www.cityofclarksville.com/parksandrec and click on the fall and winter Recreation Guide for complete details on each individual community center. You can also pick up a hard copy of the Recreation Guide at our main office at 104 Public Square. «Read the rest of this article»